Roasted eggplant tart recipe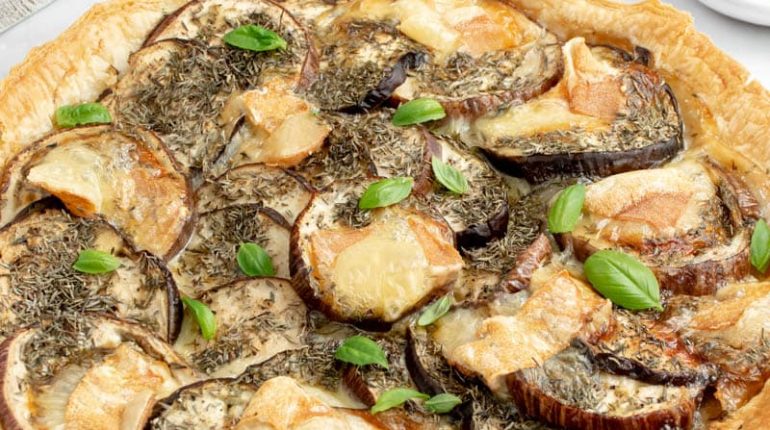 Posted July 28, 2023 by: Admin #Kitchen
Cette recette allie la richesse de la pâte feuilletée à la succulence de l'aubergine, aux herbes parfumées et au succulent reblochon. Non seulement délicieuse, mais aussi remarquablement facile à préparer, cette recette promet de captiver vos sens et de rehausser votre expérience culinaire estivale. Soyez-en sûr, c'est un goût que vous ne voudrez pas manquer !
Advertisement:
Reasons to love this dish: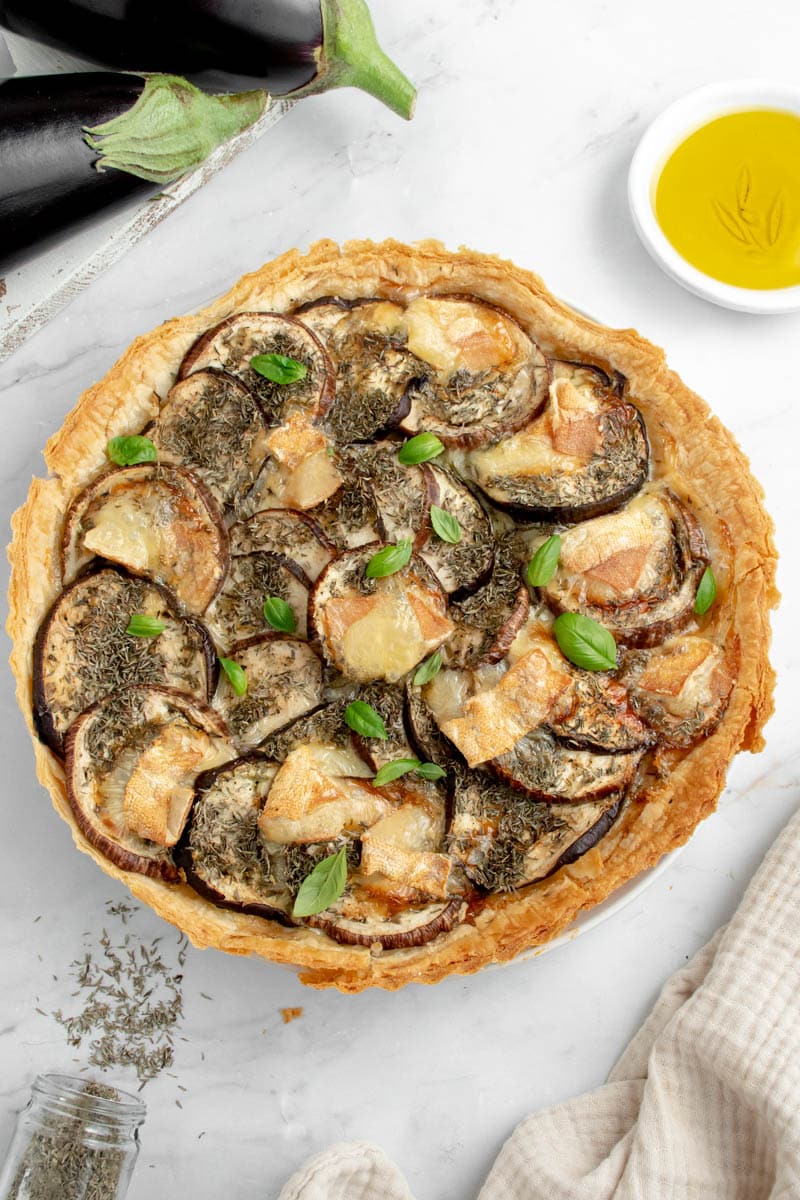 Find out why this dish will become your new favorite culinary obsession! With just a handful of ingredients, it's simplicity at its best. In just 5 minutes, you'll have it prepped and ready to enjoy while it cooks to perfection. But don't let its ease fool you: this dish has a unique and delicious flavor profile that will make your taste buds dance.
Ingredients :
1 sheet puff pastry
400 g eggplants
A drizzle of olive oil
2 tablespoons thyme
150g Reblochon cheese
A few fresh basil leaves
Pinch of fine salt
Pinch of pepper
The ingredients: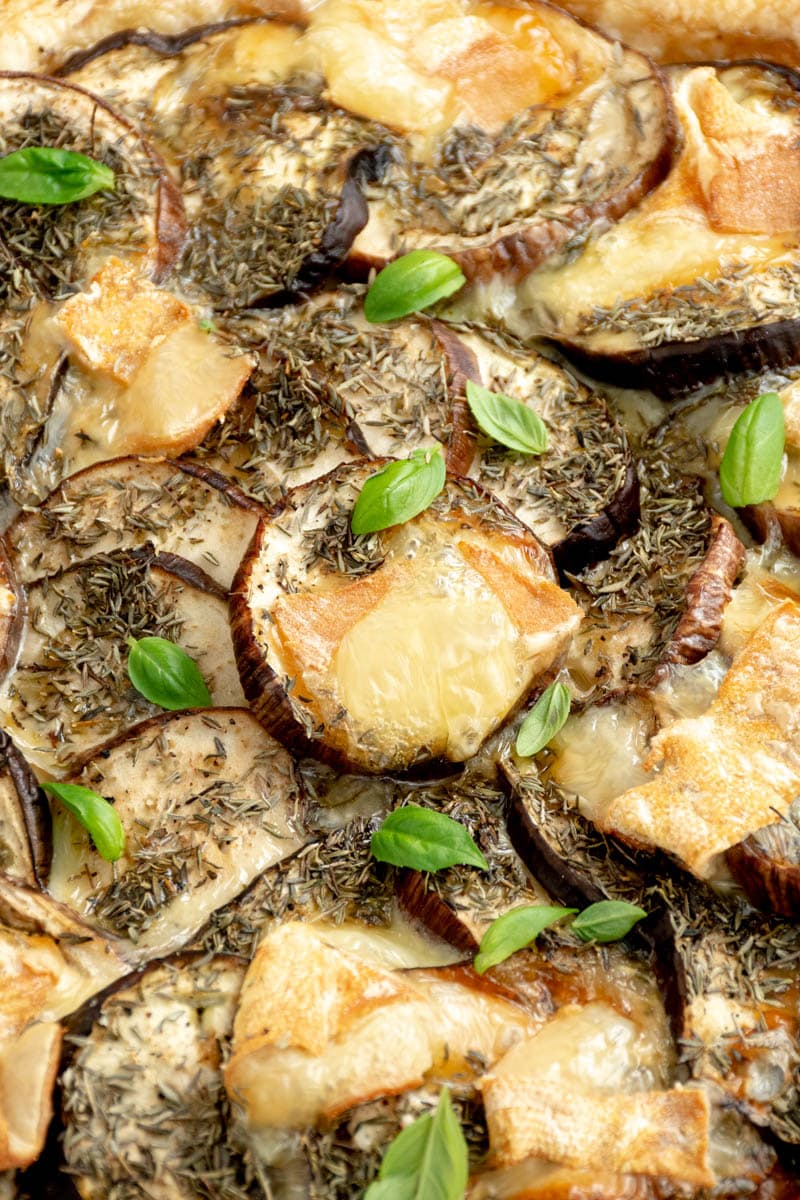 Advertisement:
Preheat your oven to 200°C using the natural convection/static heat mode.
Lightly flour your tart tin, making sure to coat it evenly. Gently place the pastry in the tin and press down on the edges with your fingers, using a knife to clean them.
Use a fork to create small holes in the pastry. Place the tart tin in the oven and bake for 10 minutes.
Cut the eggplants into thin slices (thinner slices cook faster) and arrange on the baked tart base.
Drizzle olive oil over eggplant slices. Sprinkle with thyme, salt and pepper and evenly distribute the Reblochon cheese, cut into large cubes.
Reduce the oven temperature to 180°C and return the tart to the oven. Bake for 35-40 minutes, until the eggplants are tender and the cheese is melted and golden.
When the tart is finished, decorate with a few basil leaves before serving. Enjoy your delicious tart!
Storage instructions: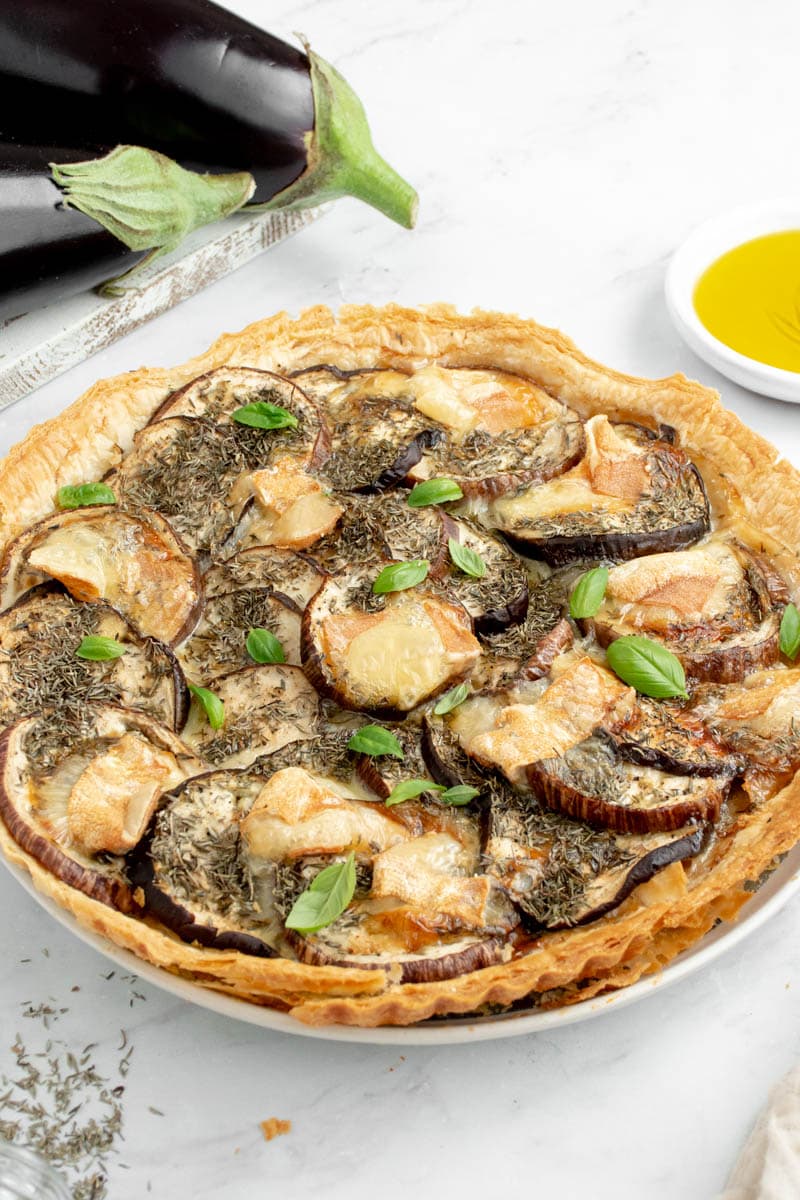 Once cooled, place the tart in an airtight Tupperware-type box in the fridge. This will keep it fresh for 2 or 3 days. To warm it up, just put it in the oven at 150°C for a few minutes (not in the microwave, otherwise it'll go limp), and you're done!
Serving suggestions:
This tart pairs wonderfully with a fresh salad of spinach shoots, lettuce, lamb's lettuce, arugula or any other greens of your choice. To enhance the flavours, try our special vinaigrette.
Advertisement:
Alternative method without a tart pan:
If you don't have a pie tin, don't worry! Simply place the pastry directly on a sheet of parchment paper. Place the filling in the center of the pastry, then fold over the edges to create a charming rustic tart. The result will be just as delicious and attractive.
Advertisement:
NEXT: Bacon Wrapped Brussels Sprouts
Thanks for your SHARES!
Advertisement:
You May Also Like
Add a comment