Easy Chicken Liver Steak Recipe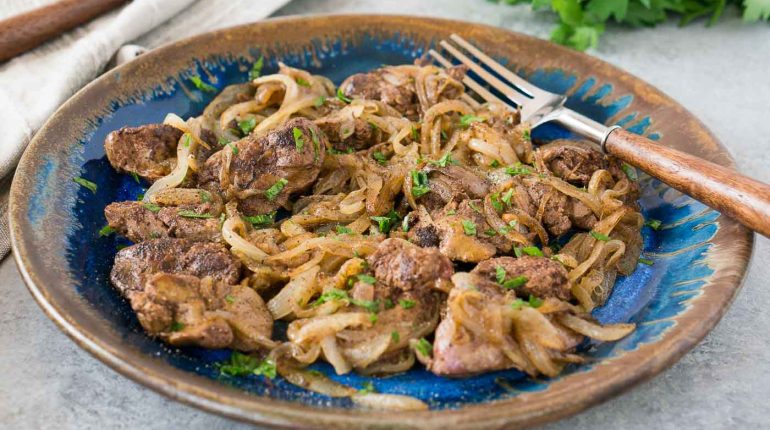 Posted November 11, 2022 by: Admin #Kitchen
Advertisement: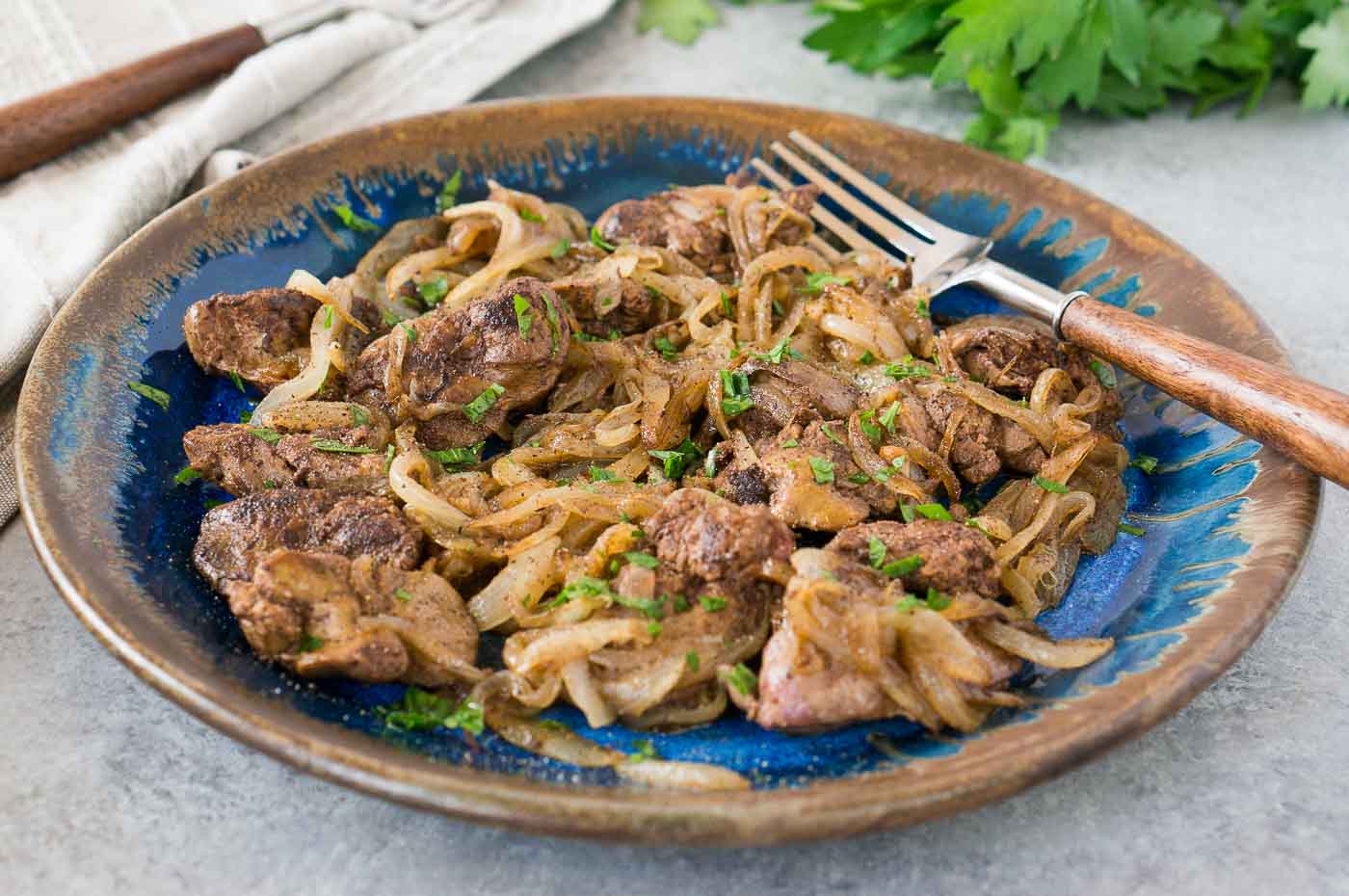 INGREDIENTS:
1/2 kilo of chicken liver
1/4 cup soy sauce
4 pieces of calamansi, in juice
2 whole chopped garlic
1 teaspoon minced ginger
2 medium onions, ringed
1/2 teaspoon ground pepper
2 hard-boiled eggs, sliced
2 stems green onions, sliced ​​(for garnish)
4 tablespoons canola oil
HOW TO COOK:
In a bowl, mix the calamansi juice, soy sauce, garlic, ground pepper, and ginger.
Add the chicken liver and marinate in the mixture for 1 hour or more.
Pour and heat the oil in a skillet over low heat.
Put the marinated liver (reserve marinade) in the pan, fry on both sides but without overdoing it, set aside.
In the same skillet, add the onions and cook until soft.
Add liver and marinade back to skillet and simmer until sauce thickens.
Add the sliced ​​hard-boiled eggs then mix.
Garnish with green onions and serve with garlic rice. Enjoy!
Advertisement:
Advertisement:
Next: Easy Adobong Talong Recipe
READ IT!
Advertisement:
Thanks for your SHARES!
You May Also Like
Add a comment