Gingerbread Loaf with Maple Glaze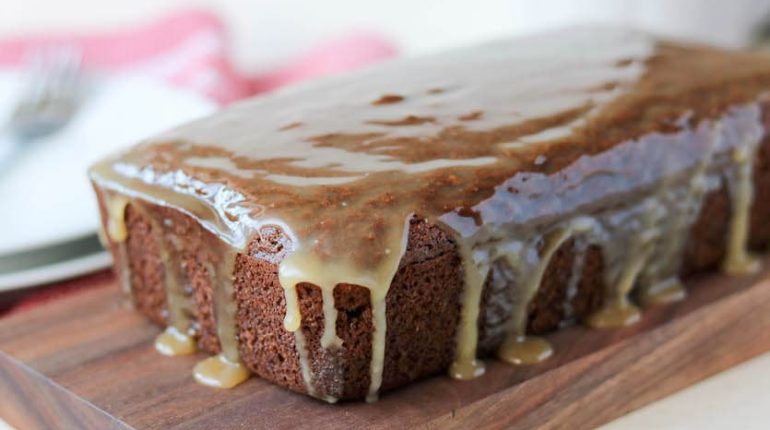 Posted October 13, 2023 by: Admin #Kitchen
Indulge in the delightful flavors of this moist and warmly spiced healthy gingerbread loaf, lightly sweetened for a festive and delicious treat. While it's perfect on its own, adding the luscious sticky maple glaze elevates it to an extra-special holiday delight.
Advertisement: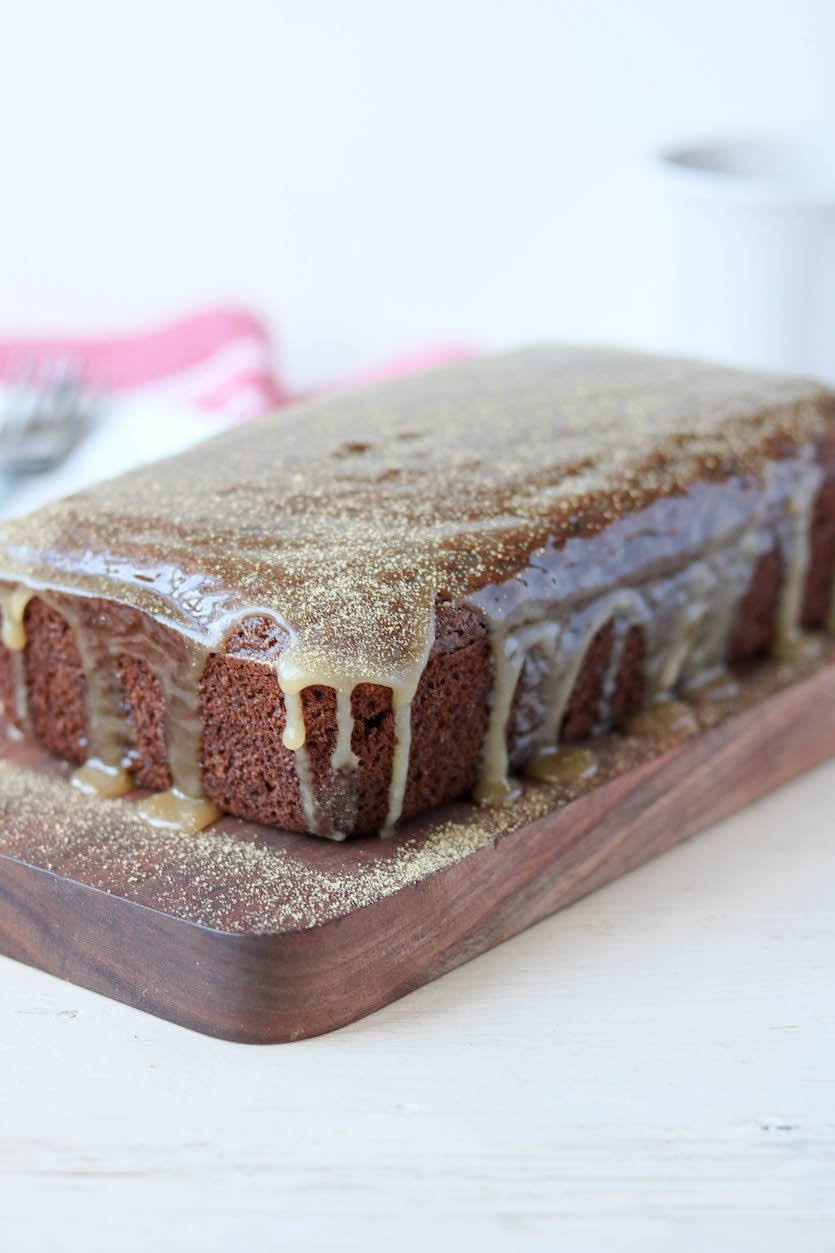 A few weeks back, I asked for your suggestions on a new baked good recipe via one of my Instagram posts. The response was overwhelming! It turns out, you all have a deep love for baked treats. With a plethora of ideas ranging from lemon, ginger, banana, peanut butter, and raspberry, I had quite the selection to choose from. However, in the spirit of the holiday season, I decided to embrace the festivities with this healthy gingerbread loaf.
To maintain a lighter touch while retaining moisture and flavor, I opted to sweeten this gingerbread loaf naturally with a blend of molasses and maple syrup. Molasses, a natural sweetener, lends a rich, dark color to this loaf while providing added nutritional benefits. Blackstrap molasses, a by-product of refined cane sugar production, is packed with essential nutrients like iron, calcium, magnesium, vitamin B6, and selenium. Though it has a slightly bitter taste, when combined with a touch of natural sweetness from maple syrup, molasses contributes a depth of flavor and a dose of nutrition to baked goods.
Advertisement: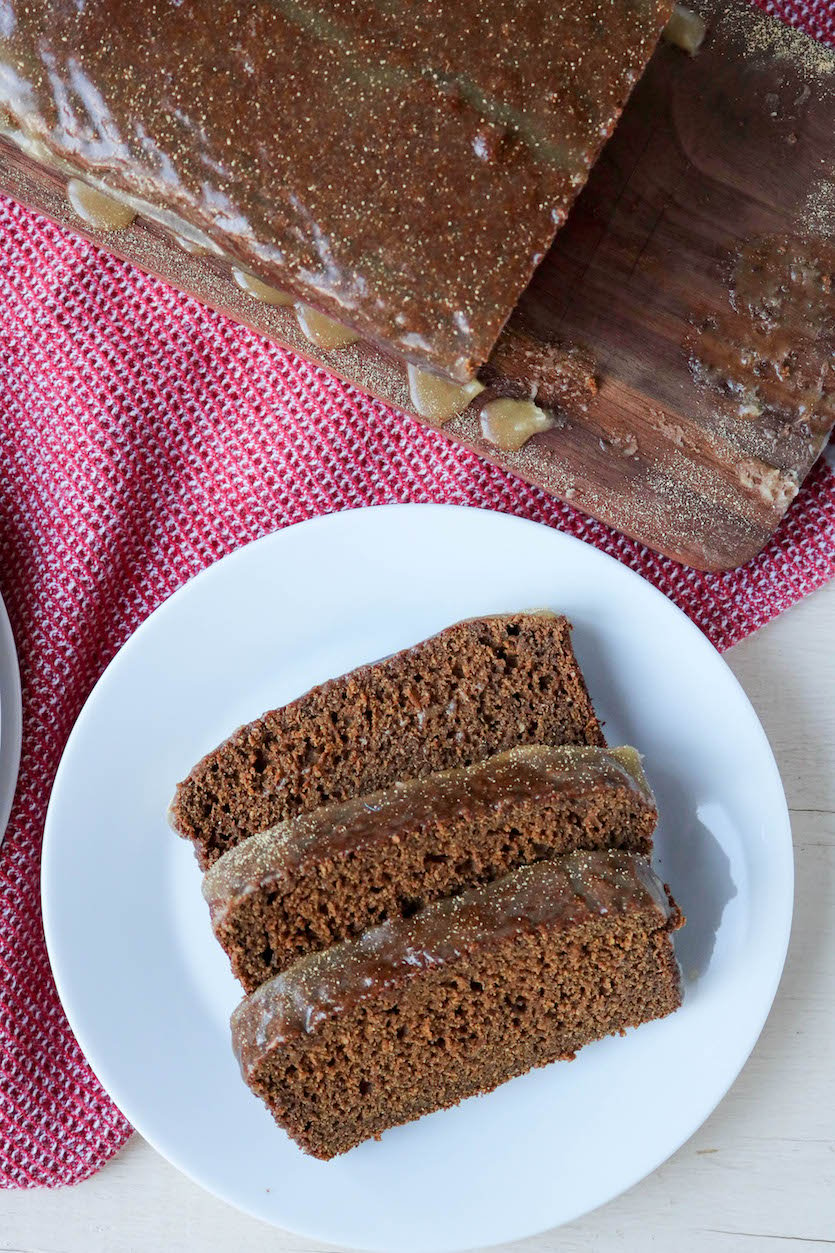 Gingerbread Loaf with Maple Glaze
Discover a moist and fragrantly spiced gingerbread loaf, sweetened gently with maple syrup for a festive treat. I initially made it with whole wheat flour, but I also experimented with spelt flour and a 1-to-1 gluten-free flour blend, and they all worked exceptionally well!
Advertisement:
Ingredients
1 1/2 cup whole wheat flour
1 teaspoon baking soda
2 1/2 teaspoons ground ginger
1 1/2 teaspoons ground cinnamon
1/2 teaspoon ground nutmeg
1/4 teaspoon ground cloves
1/4 teaspoon sea salt
1/4 cup molasses
1/3 cup maple syrup
2 eggs
1 teaspoon vanilla extract
1/4 cup butter (or coconut oil) + more for greasing
1 cup unsweetened apple sauce
Maple Glaze:
3 tablespoons butter (or coconut butter)
3 tablespoons maple syrup
1/4 teaspoon vanilla extract
Pinch sea salt
Instructions
Preheat your oven to 350°F and grease a 9×5 inch loaf pan with coconut oil or butter.
In a large bowl, combine the dry ingredients: flour, baking soda, ginger, cinnamon, nutmeg, cloves, and sea salt. Stir thoroughly to mix.
In a separate medium bowl, combine the wet ingredients: molasses, maple syrup, eggs, vanilla extract, coconut oil (or butter), and apple sauce. Whisk until well combined.
Create a well in the dry mixture, pour in the wet mixture, and whisk until you have a well-blended batter.
Pour the batter into the loaf pan and bake for 40-45 minutes, or until a toothpick comes out clean.
After baking, remove the loaf from the oven, allow it to cool in the pan for 5 minutes, and then transfer it to a wire baking rack for another 10-15 minutes of cooling.
While the loaf cools, prepare the maple glaze. In a small pot on the stovetop (or microwave for 30 seconds – 1 minute), combine coconut butter, maple syrup, vanilla extract, and sea salt, whisking until well combined, approximately 1 minute.
Drizzle the maple glaze over the cooled loaf and spread it evenly with a spatula to cover the top.
Allow the glaze to cool for an additional 10-15 minutes before slicing.
Optional: Add a small sprinkle of ground ginger on top for a festive touch.
Nutrition
Serving Size: 1 slice
Calories: 227 calories
Sugar: 19 grams
Fat: 9 grams
Carbohydrates: 34 grams
Fiber: 3 grams
Protein: 4 grams
NEXT: Baked Crusted Salmon Recipe
Thanks for your SHARES!
Advertisement:
You May Also Like
Add a comment