Strawberry sorbet recipe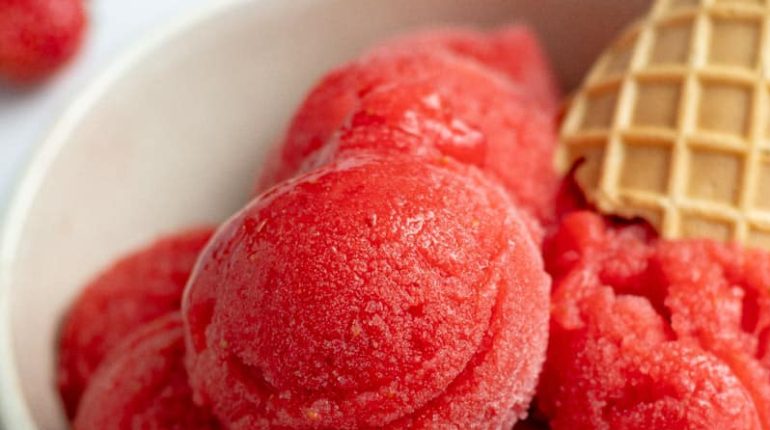 Posted August 2, 2023 by: Admin #Kitchen
Beat the scorching summer heat with a tasty homemade strawberry sorbet, and best of all, you don't even need an ice cream maker. This summer treat means you can spend as little time as possible in the kitchen, because who'd want to turn on the oven in sweltering temperatures?
Advertisement:
This strawberry sorbet's perfect balance of tangy sweetness makes it the ideal dessert to share with friends at impromptu barbecues or parties on the terrace. Its delicious taste is sure to enhance the joy of your gatherings and leave you wanting more. Get out your blenders and prepare to wow everyone with this simple yet delicious sorbet!
Reasons to love this dish:
A refreshing delight: The ultimate in summer freshness – an ideal companion for hot days.
Advertisement:
No worries about cooking: Say goodbye to the heat of the kitchen without having to stand in front of the oven or hob.
Effortless preparation: Just enjoy the ease of preparation, without the need for an ice cream maker.
A treat all year round: Frozen strawberries let you enjoy this treat at any time, whatever the season. It meets a variety of dietary preferences, including those of vegetarians.
Advertisement:
Economical ingredients: Take advantage of its simplicity, as only a few economical ingredients are required.
Prolonged pleasure: Enjoy the sweetness for up to a month thanks to its extended shelf life.
Allergen-free: gluten-free and lactose-free, it is suitable for people with intolerances or allergies, making it a dessert accessible to all.
Advertisement: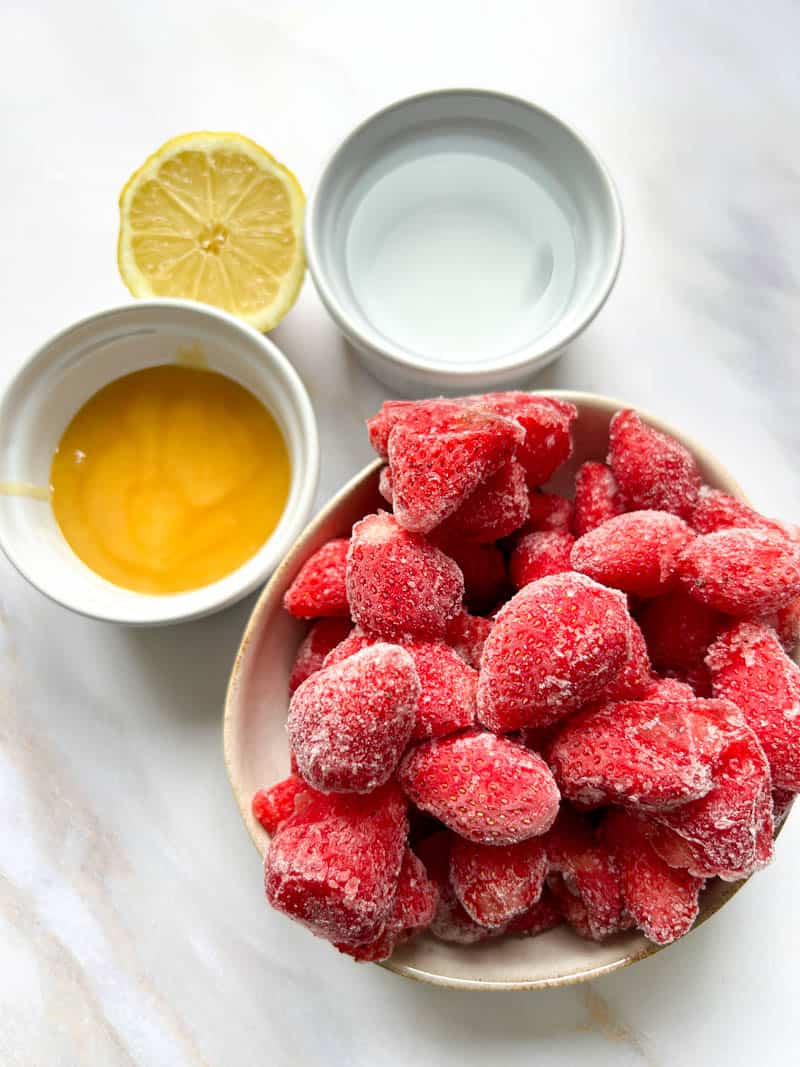 The ingredients :
500 g frozen strawberries
½ lemon juice
110 g hot water
100 g honey
Preparation:
Start by placing the frozen strawberries in a heavy-duty food processor. Add the honey, lemon juice and two-thirds of the water to the mixture. Start the food processor.
Blend the ingredients for 2-3 minutes and, if necessary, add the remaining water. Continue blending until you obtain a smooth, homogeneous mixture.
Do a taste test, and if you want a sweeter sorbet, feel free to add more honey.
Transfer the mixture to the freezer and leave to stand for 4 hours or overnight until perfectly frozen.
Storage instructions: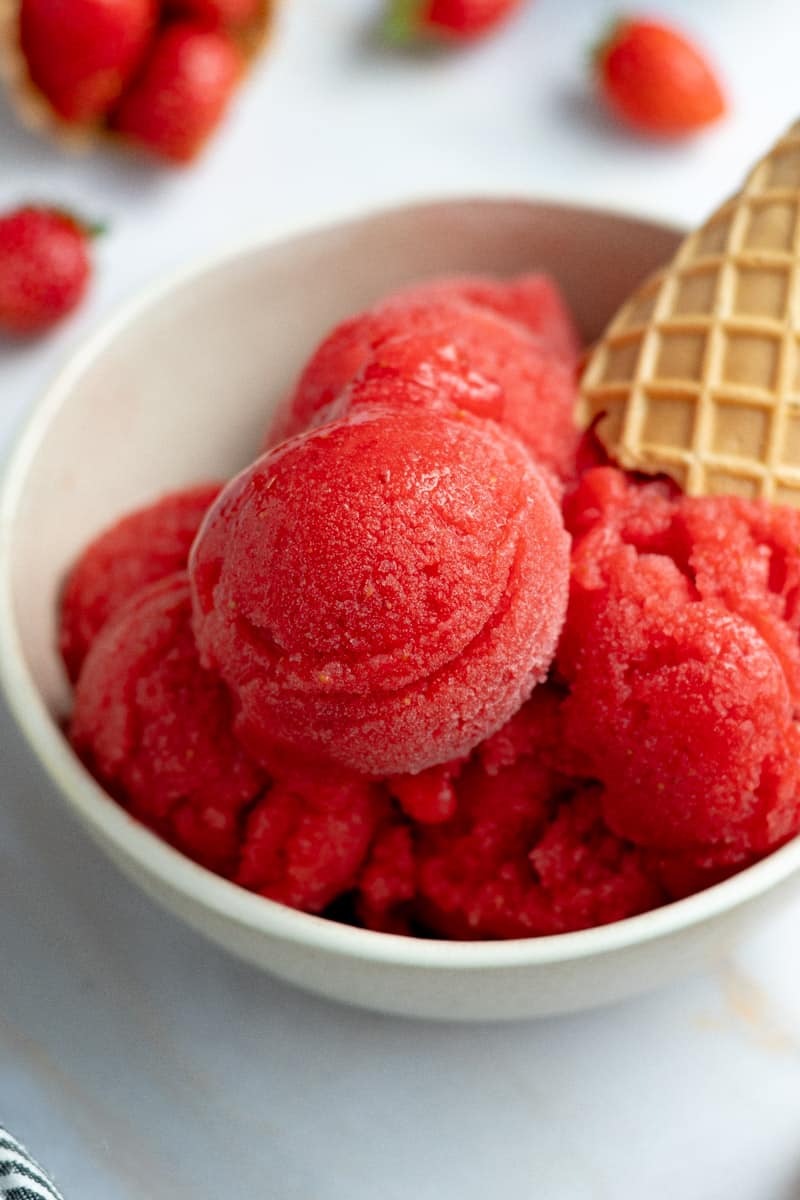 For long-term storage, keep strawberry sorbet fresh and delicious by placing it in an airtight container in the freezer, where it will retain its delicious taste for up to 1 month.
Frequently asked questions :
Can I prepare it in advance?
Yes, you can! You can prepare the sorbet in advance and store it in the freezer for up to 1 month. Then it's ready to enjoy whenever you are!
Advertisement:
What other ingredients can I use to personalize this treat?
The possibilities are endless! You can add a zesty touch with orange or lemon zest, indulge yourself with melted chocolate or enhance the flavor with dried fruit. Let your taste buds be your guide!
Can I replace strawberries with other fruits for a different sorbet flavor?
Yes, you can! Feel free to experiment with a variety of fruits, such as peaches, blueberries, blackberries, mirabelle plums, cherries, rhubarb, nectarines and many more. The choice is yours and the options are endless!
Advertisement:
NEXT: Soft and Delicious Milk and Butter Bread Recipe
Thanks for your SHARES!
Advertisement:
You May Also Like
Add a comment