Easy One Pot French Onion Pasta Recipe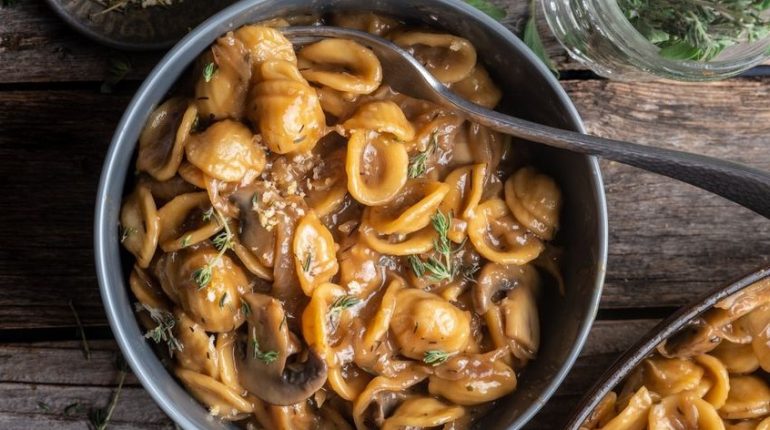 Posted November 14, 2022 by: Admin #Kitchen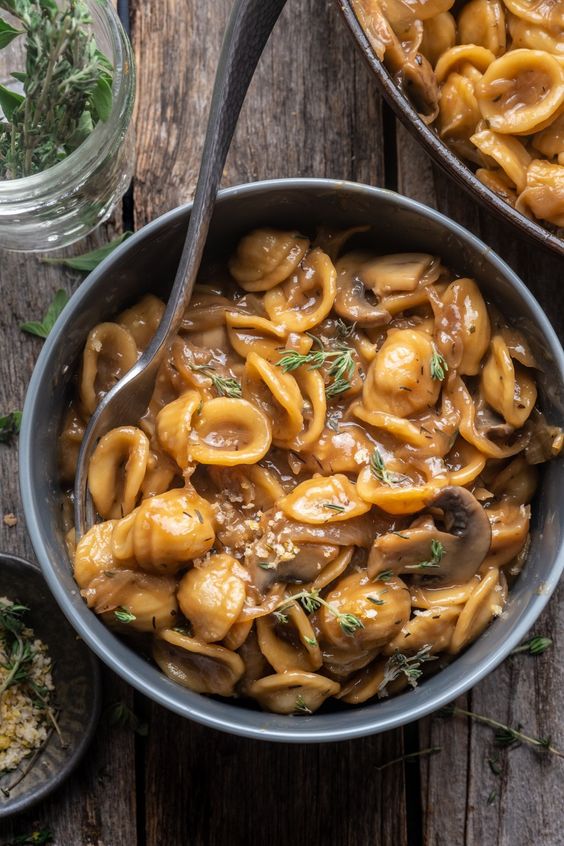 Advertisement:
Ingredients
1/4 cup olive oil
3 yellow onions, thinly sliced
4 garlic cloves, minced
8 oz cremini mushrooms, sliced
1 tbsp fresh thyme
1/2 cup dry white wine
2 tbsp all purpose flour
2 cups beef broth (or vegetable broth)
2 cups water
12 oz dried orecchiette or other short cut pasta
1 tbsp sherry vinegar
Salt and freshly ground black pepper to taste
Fresh herbs and toasted breadcrumbs for serving (optional)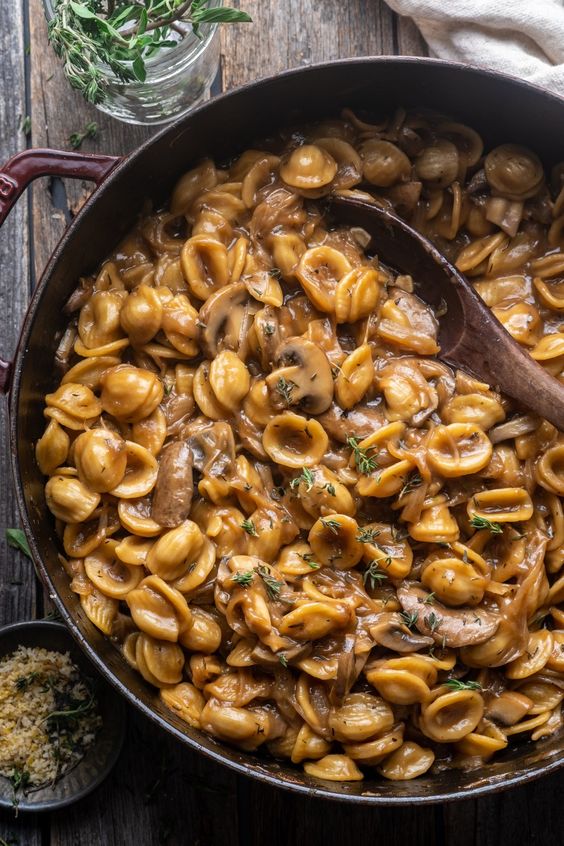 Instructions
Heat oil over a large skillet over medium heat. When shimmering, add the onions and a generous pinch of salt. Cook, stirring frequently until deeply caramelized. About 25-30 minutes.
Add the garlic, mushrooms and thyme. Sauté for 3-4 minutes or until the mushrooms begin to soften. Add the wine to deglaze the pan and add the flour. Cook for another 2-3 minutes, until thickened.
Pour in the beef stock (or vegetable stock) and water. Season with salt and freshly ground black pepper. Bring to a boil then add the pasta and cook for 8-10 minutes or until al dente. (Keep in mind that other pasta shapes will have different cook times).
Turn off the heat and stir in the sherry vinegar. Serve warm.
Advertisement:
NEXT: Creamy Zucchini Pasta Recipe
Thanks for your SHARES!
Advertisement:
You May Also Like
Add a comment