Easy Chowking Braised Beef Rice Bowl Recipe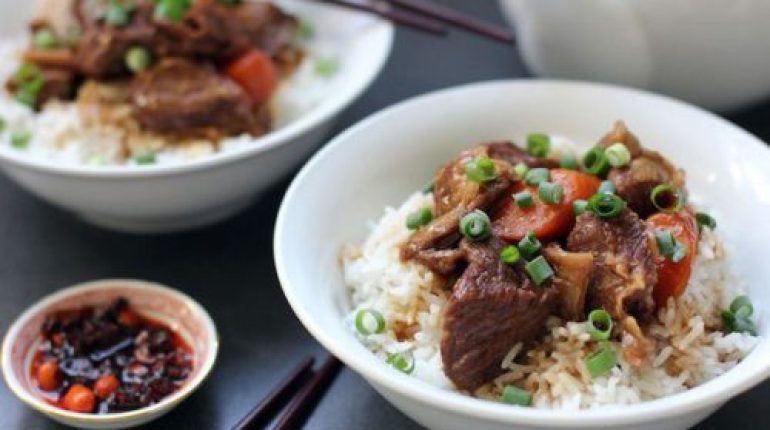 Posted November 14, 2022 by: Admin #Kitchen
Advertisement: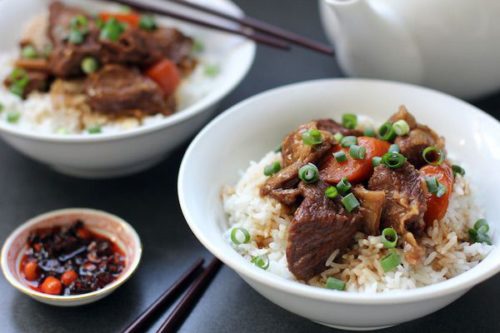 INGREDIENTS:
500 g flank steak, cut into cubes
1 cup carrot, peeled and sliced ​​round (about 1-inch thick)
½ tablespoon of cornstarch dissolved in ¼ cup of water
3 cups of water
4 tablespoons soy sauce
2 tablespoons brown sugar
4 pieces of star anise
4 pieces of clove
2 bay leaves
¼ teaspoon ground pepper
1 medium onion, chopped
2 garlic cloves, minced
Chopped chives (to decorate)
2 tablespoons cooking oil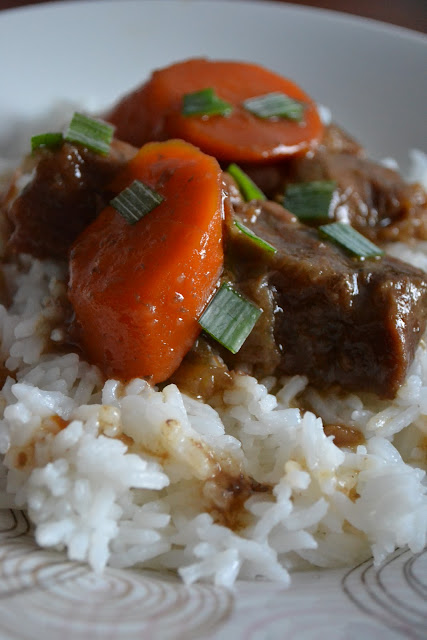 Advertisement:
HOW TO COOK:
Pour and heat the cooking oil in a saucepan (with a lid) over medium heat.
When the oil is hot enough, sauté the garlic and onion until slightly tender.
Add the meat pieces and brown the meat in hot oil on all sides, for about 5 to 7 minutes.
Add the rest of the ingredients (except the carrots, cornstarch, and spring onions) and bring to a simmer.
Cover the pot with a lid and turn the heat down to low.
Let it cook for 40 to 50 minutes or until the meat is tender (add a little water if the meat is not yet tender at this point).
Add the carrot and cornstarch mixture and boil the sauce for about 5 minutes or until reduced and thickened. Remove from heat.
Steam rice in bowls, top with braised beef and garnish with some chopped spring onions. Enjoy!
Advertisement:
Next: Easy Pinoy Style Shepherd's Pie Recipe
READ IT!
Advertisement:
Thanks for your SHARES!
You May Also Like
Add a comment