Easy Chicken Asado With Sprite Recipe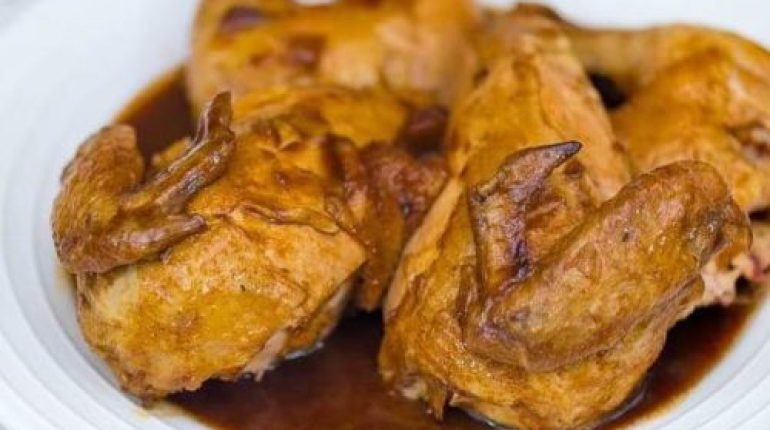 Posted November 14, 2022 by: Admin #Kitchen
Advertisement: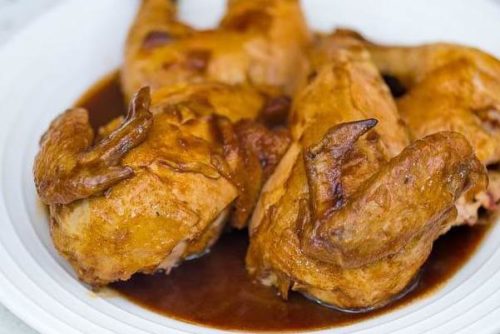 Upgrade your regular rotisserie chicken with a splash of Sprite (or any lemon-lime soda)! Learn how to mix this up with this delicious recipe:
INGREDIENTS:
1 whole chicken (1.2 to 1.5 kg)
1 L Sprite (lemon-lime soda)
½ cup soy sauce
1 medium red onion, minced
3 bunches of lemongrass (tanglad), tied in knots
4 garlic cloves, minced
1 medium red onion, sliced ​​(for sautéing)
5 pieces of star anise
1 teaspoon garlic powder
1 teaspoon onion powder
1 ½ teaspoons crushed peppercorns
Salt to taste
3 tablespoons cooking oil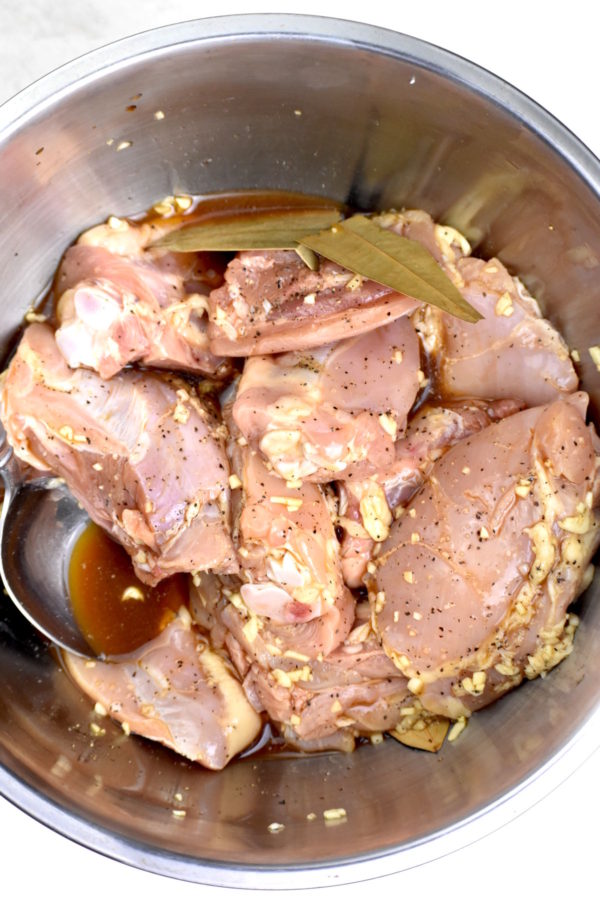 Advertisement:
HOW TO COOK:
Place the chicken on a plate or bowl.
Pour the soy sauce all over the chicken and then sprinkle the crushed peppercorn, rubbing it all over the chicken.
Insert the onion and lemongrass into the cavity of the chicken and let it rest for 10 minutes.
Pour and heat the oil in a large pot.
When hot enough, sauté onion and garlic until onion softens.
Add the marinated chicken (reserve marinated).
Cook one side over medium heat for 3 minutes, then flip the chicken over and cook the opposite side for 3 minutes.
Pour in remaining marinade and Sprite (or similar product) and bring to a boil.
Add the star anise.
Cover and cook over medium low heat for 30 minutes.
Flip the chicken over and continue to boil the opposite side for 12 minutes.
Remove chicken from cooking pot.
Cut in half and arrange on a serving plate.
Continue cooking sauce in pot until reduced by half.
Add the garlic powder and onion powder then stir.
Strain the sauce through a colander or kitchen strainer, then pour it over the chicken.
Serve and enjoy!
Advertisement:
Next: Easy Sweet & Sour Fish Recipe
READ IT!
Advertisement:
Thanks for your SHARES!
You May Also Like
Add a comment