Whole Wheat Apricot Cake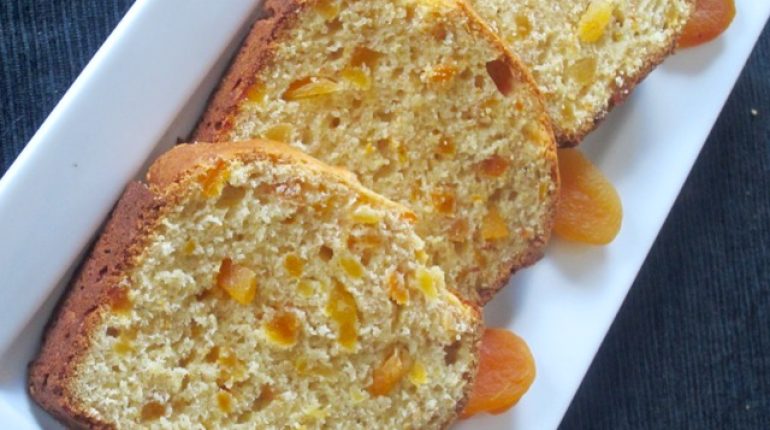 Posted October 27, 2023 by: Admin #Kitchen
I chuckled at the idea of a whole wheat cake, but when the cake was finally ready and we took a bite, we were in for a delightful surprise. It turned out to be absolutely amazing. I must admit, I've now become a wholewheat cake enthusiast. If you're as intrigued as I was, you should definitely try this incredible Wholewheat Honey Walnut Bread. I hope you have a fantastic week ahead!
Advertisement: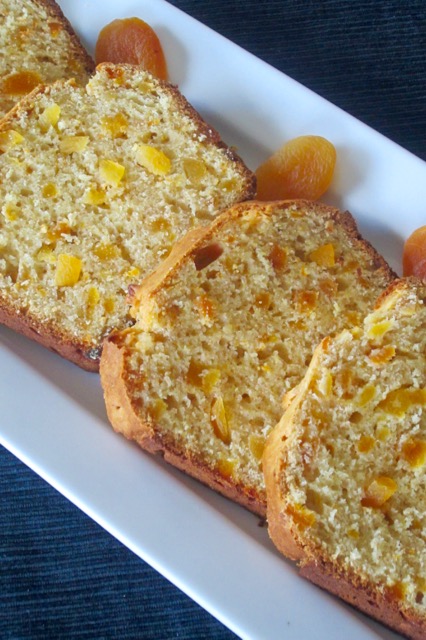 Ingredients:
160g (1¼ cup) whole wheat flour
155g (1¼ cup) all-purpose flour
2½ teaspoons of baking powder
125g margarine, diced (or unsalted butter, if you prefer)
100g (½ cup) sugar
2 tablespoons of honey
240ml (1 cup) milk
185g (6oz) dried apricots, diced
1 egg, beaten
Zest of 1 large orange
Instructions:
Advertisement:
Preheat the oven to 330ºF (165ºC) ten minutes before using. Grease and line the base of an 8½ x 4½ inch (21.5 x 11.5cm) loaf pan with overhanging parchment. Sift the flours and baking powder. Set aside.
Place the butter, sugar, honey, milk, and dried apricots in a saucepan over high heat. Bring to a boil, stirring continuously, then remove from the heat, cover, and set aside for 1 hour.
Stir in the egg, orange zest, and sifted flours. Transfer the mixture into the prepared pan and level the top. Bake for 50-60 minutes or until it's golden on top and a skewer inserted in the middle comes out clean.
For cup measures, spoon the flour into the cup, heaping it up over the top, then slide a knife across the top to level off the extra. Be careful not to shake or tap the cup to settle down the flour, or you will have more than you need. I use a 240ml American cup.
Points to Note:
Please note that oven temperatures are given as a guideline only. You may need to adjust the suggested temperature depending on your oven. I baked the cake at 330ºF (165ºC) for 60 minutes.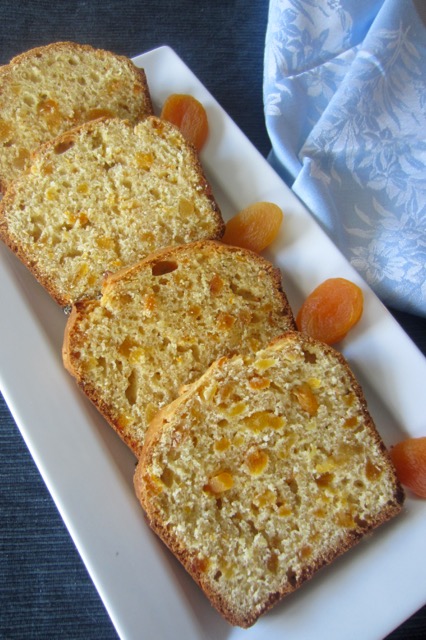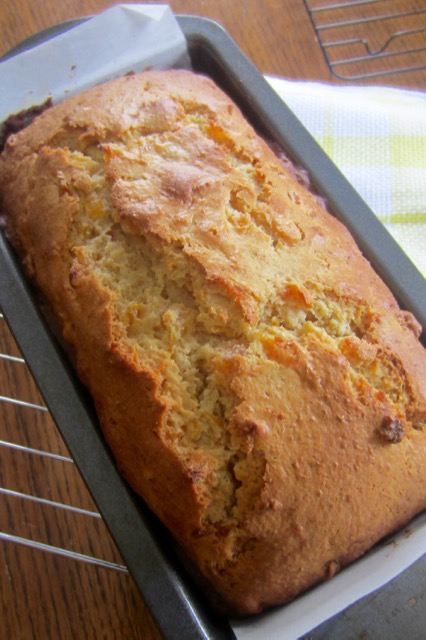 Advertisement:
NEXT: Shrimp Scampi Pasta Recipe
Thanks for your SHARES!
Advertisement:
You May Also Like
Add a comment