Irresistible chocolate peanut cluster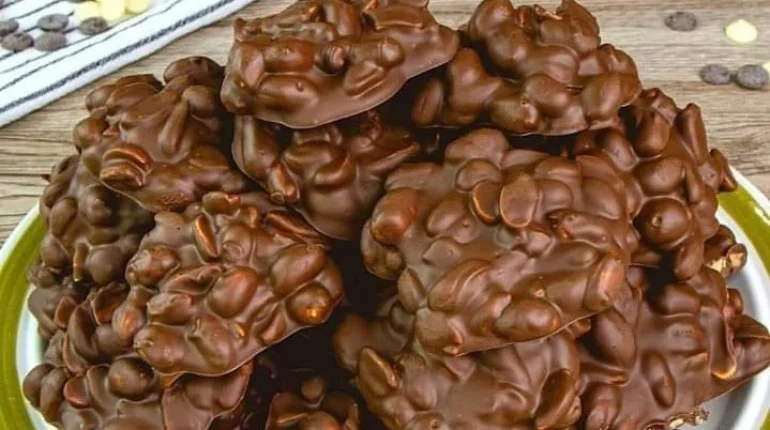 Posted October 31, 2023 by: Admin #Kitchen
Whether you're celebrating a special occasion or simply treating yourself to a delight, this irresistible recipe will surely delight you. So why wait? Try it today and discover the pure bliss of chocolate lovers' paradise!
Advertisement: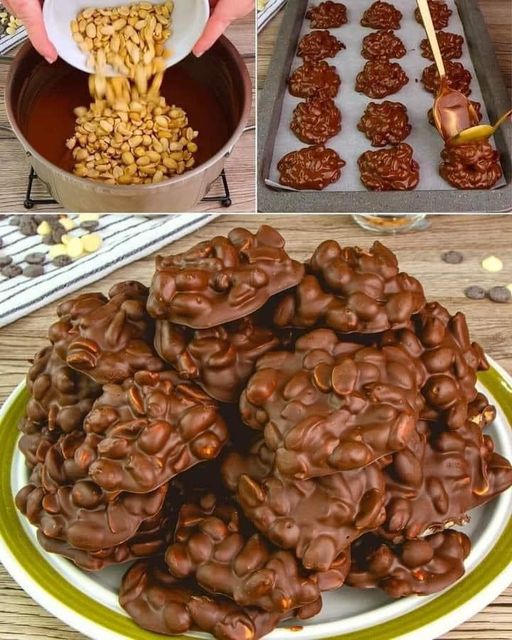 Ingredients:
320g of chocolate pieces
250g of white chocolate pieces
200g of dark chocolate
80g of peanut butter
350g of unsalted peanuts
350g of salted peanuts
Instructions:
Place the chocolate pieces, white chocolate, dark chocolate, and peanut butter in a saucepan.
Advertisement:
Cook over low heat for 15 to 20 minutes, stirring occasionally.
Once everything is melted, remove from the heat and let it cool for 5 minutes.
Add the peanuts and stir.
Advertisement:
Pour portions of the mixture into the mold and refrigerate for 30 minutes."
Advertisement:
NEXT: Instant Pot Baked Potatoes Recipe
Thanks for your SHARES!
Advertisement:
You May Also Like
Add a comment