Easy Pinoy Style Potato Wedges Recipe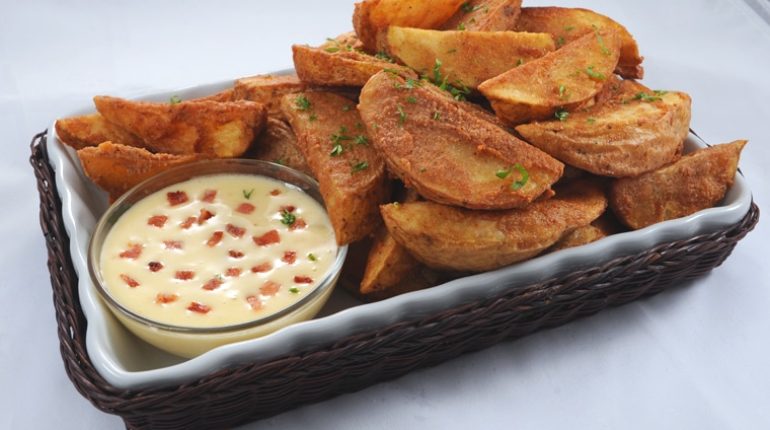 Posted November 14, 2022 by: Admin #Kitchen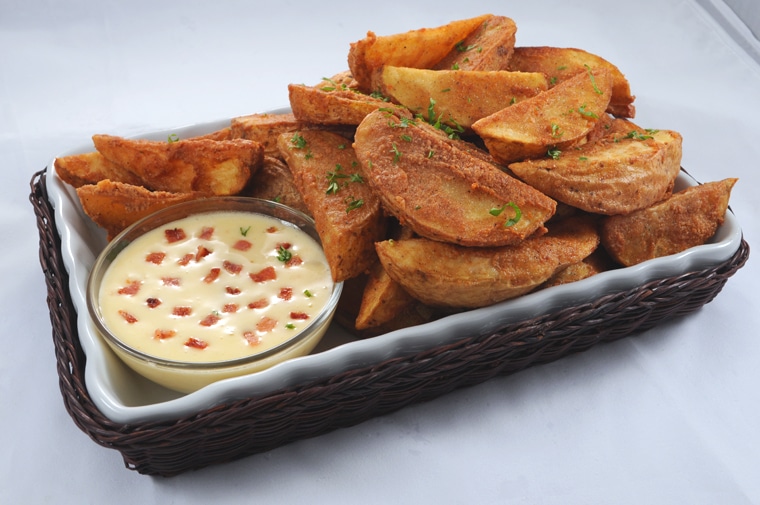 Advertisement:
INGREDIENTS:
3 pieces large potatoes
2 tablespoons butter (or margarine), melted
1 teaspoon minced garlic
2 tablespoons Parmesan cheese, grated
1⁄4 teaspoon paprika
HOW TO COOK:
Preheat your oven to 190°C.
Grease a baking tray with cooking oil.
Rub the outside of the potatoes with water.
Cut each potato lengthwise into 8 wedges.
Lay the potato wedges on their sides on the greased baking sheet.
Combine melted butter or margarine and garlic in a bowl.
In a separate mixing bowl, combine the grated Parmesan cheese and paprika.
Brush potato wedges with half of the butter mixture and sprinkle with half of the cheese mixture.
Place the baking sheet in the center of the oven and bake for 20 minutes.
Remove the baking sheet from the oven, then turn the wedges over and brush with the remaining butter mixture and sprinkle with the remaining cheese mixture.
Return the baking sheet to the oven and bake an additional 20 minutes or until the potatoes are crisp on the outside and still tender on the inside.
Remove from oven and transfer to a serving plate. Enjoy!
Advertisement:
Next: Easy Beef Halang-Halang Recipe
READ IT!
Advertisement:
Thanks for your SHARES!
You May Also Like
Add a comment