Easy Maguindanao Beef Recipe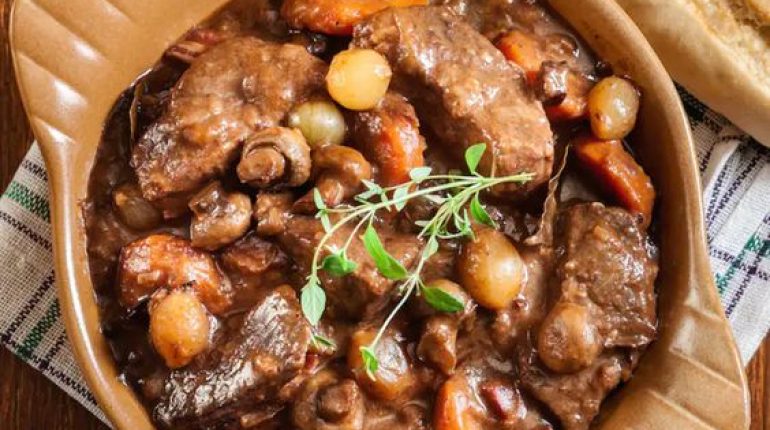 Posted November 15, 2022 by: Admin #Kitchen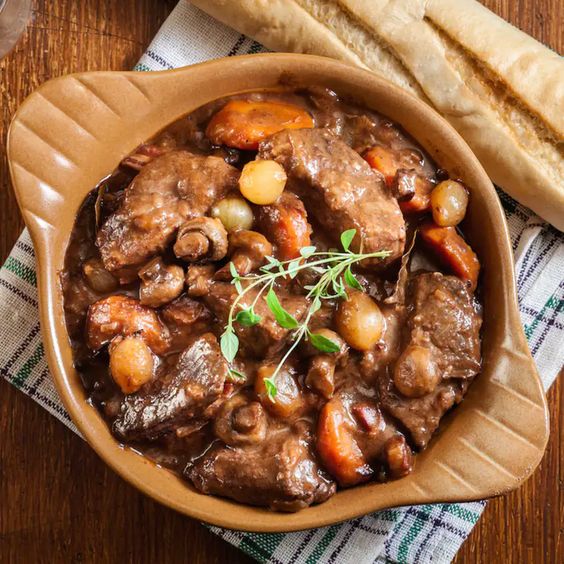 Advertisement:
INGREDIENTS:
1/2 kg beef (tenderloin), sliced ​​as thin as possible
1–2 tablespoons vegetable oil
1 thumb-sized ginger, thinly sliced
1 medium sized red onion, thinly sliced
2–3 garlic cloves, minced
2 ripe tomatoes, quartered
2 cups of kakang gata (coconut cream)
2-3 tablespoons Palapa (toasted grated coconut spiced with chili)
2 medium potatoes, in chunks
1 medium carrot, in pieces
1 scallion (green part only), chopped
2–3 tablespoons soy sauce
5 bird's eye chilies, cut in half
Ground black pepper, to taste
Additional soy sauce, to taste
HOW TO DO:
In a frying pan, pour and heat some cooking oil.
Sauté ginger, onion and garlic. Add the chopped tomatoes. Cook until soft and fragrant.
Add the beef pieces. Cook until brown, stirring constantly.
Add the coconut cream and bring to a simmer.
Season with soy sauce and black pepper. Adjust salt to taste. Continue cooking meat over low heat until meat is tender.
Add palapa, potatoes and carrots. Mix well until incorporated.
Simmer the mixture until the coconut milk thickens and the sauce is reduced by half.
Serve and enjoy!
Advertisement:
Next: Easy Chicken Liver Steak Recipe
READ IT!
Advertisement:
Thanks for your SHARES!
You May Also Like
Add a comment