Easy Beef Halang-Halang Recipe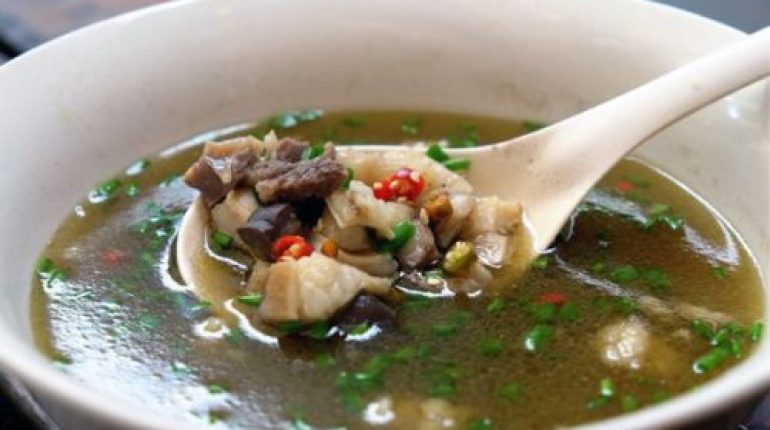 Posted November 15, 2022 by: Admin #Kitchen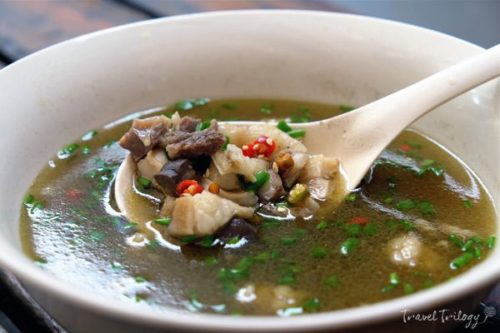 Advertisement:
INGREDIENTS:
3 cups beef and laman loob, cut lengthwise
1 tablespoon vegetable oil
1/4 cup onions, chopped
1 tablespoon minced garlic
1/4 cup minced ginger
1/4 cup bell pepper, chopped
1 tablespoon siling bean, chopped
1/4 cup black beans
1/4 cup cane vinegar
2 tablespoons soy sauce
3 cups beef broth (reserved for boiled beef)
1 tablespoon of calamansi juice
Black pepper
spring onions
HOW TO COOK:
In a pot, bring the meat to a boil with enough water to cover. Remove from pot and reserve broth.
In a clean pot or deep skillet, pour and heat the vegetable oil.
Sauté the garlic, onion and ginger.
Add the meat and cook.
Add the black beans, siling bean and bell pepper then continue cooking.
Add the vinegar, soy sauce and beef broth then bring to a boil.
Add the black pepper and calamansi juice.
Remove from heat and transfer to a serving bowl. Garnish with chives. Enjoy!
Advertisement:
NEXT: Chicken, cheese and guacamole quesadillas
Thanks for your SHARES!
Advertisement:
You May Also Like
Add a comment