The Best Ham And Cheese Croissants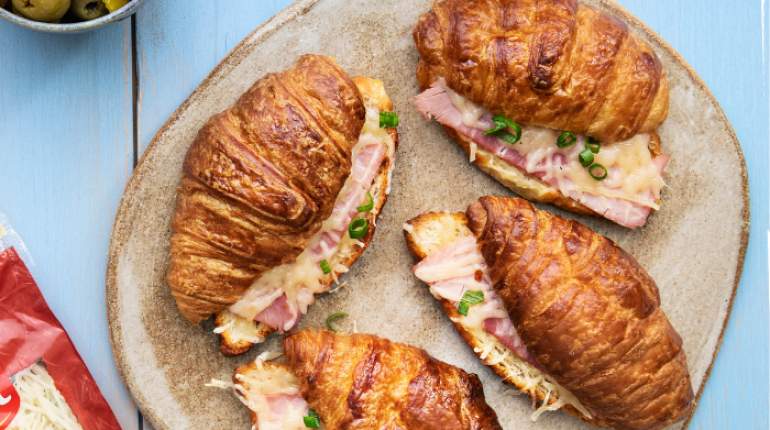 Posted June 26, 2023 by: Admin #Kitchen
Look no further! This recipe is an absolute winner when it comes to pleasing the whole family or impressing your guests. And best of all, it's incredibly quick and easy to prepare. It's incredibly quick and easy to make! Get ready to enjoy the irresistible flavors of our ham and cheese croissant. This gourmet delight combines a delectable pastry with a succulent cheese béchamel sauce, savory ham and an abundance of perfectly melted au gratin cheese. Get ready to be surprised by the deliciousness that awaits you!
Advertisement:
What ingredients will you need to make ham croissants?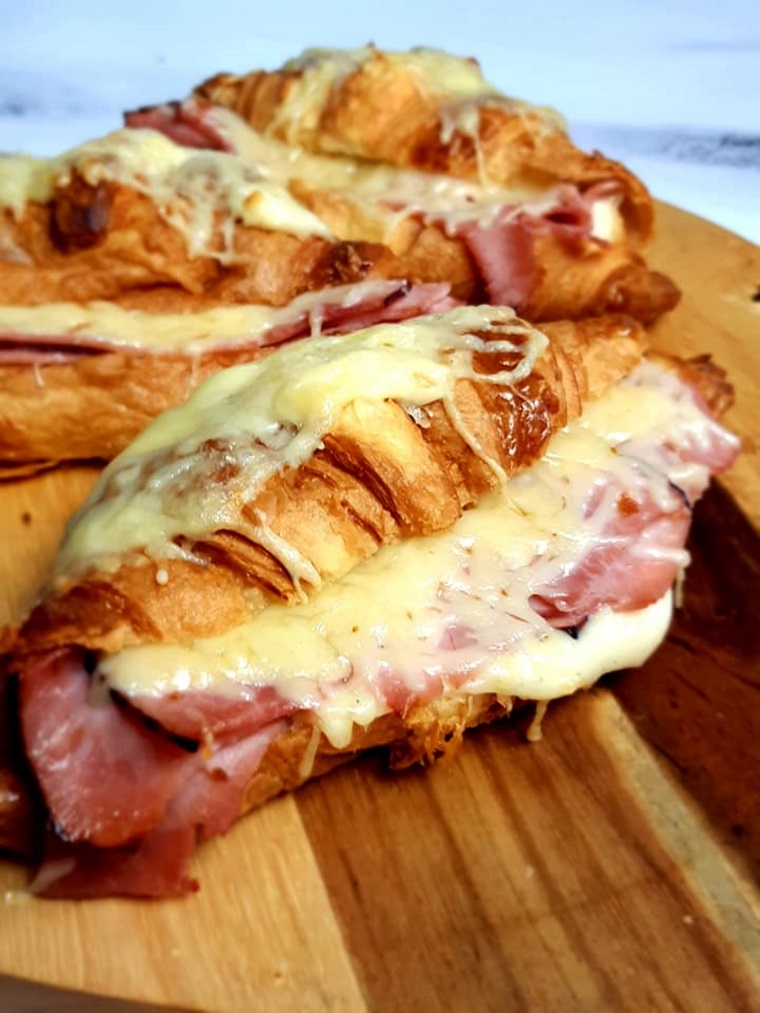 Here's everything you need to create a delectable croissant, topped with a delicious béchamel cheese sauce, ham and grated cheese.
Ingredients :
12 butter croissants
12 slices of high-quality oven-roasted ham
100 grams of T45 fluid flour
750 grams (75 cl) of skimmed or semi-skimmed milk
75 grams of semi-salted butter
500 grams of grated Emmental cheese
1 level teaspoon of salt
Pepper
Nutmeg
How to prepare the Bechamel Sauce using a Thermomix?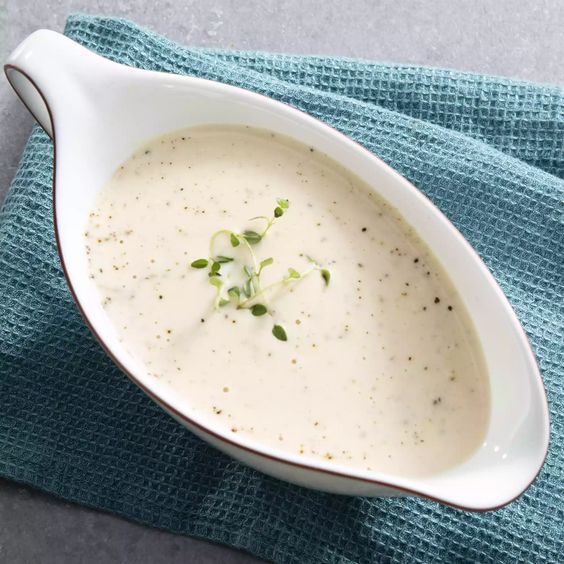 Advertisement:
In your Thermomix bowl, combine the flour and milk. Sprinkle in the salt, pepper, and nutmeg for added flavor. Secure the lid with the cap and select the V7 Manual mode. Let it mix for 1 minute.
Cut the butter into small cubes and add them to the bowl. Lock the lid with the cap and select Sauce 4, 90°C mode for 8 minutes. This will allow the butter to melt and incorporate with the other ingredients.
Now, it's time to add a cheesy twist to our Bechamel sauce. Add 100g of grated Emmental cheese to the bowl. Lock the lid and run the V7 Manual mode for 30 seconds. This will blend the cheese into the sauce, creating a luscious and flavorful mixture.
How to prepare Bechamel Sauce using a saucepan?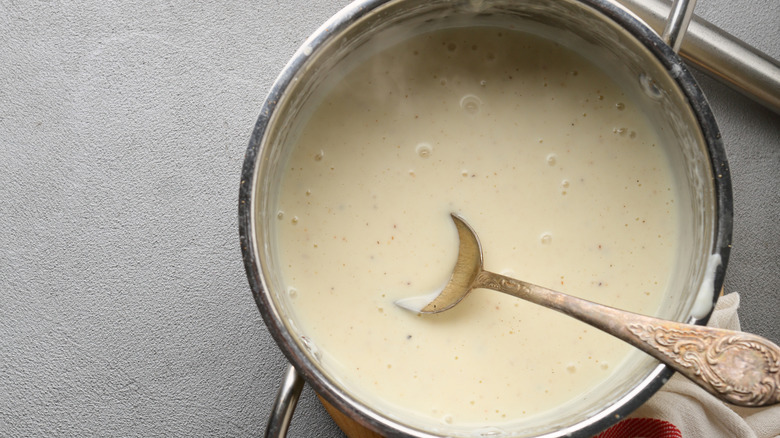 In a large saucepan over medium heat, melt the butter. Once melted, add the flour and stir it with a whisk. Let the roux cook for approximately 4 minutes. This step is crucial as it prevents the sauce from having a floury taste.
Pour in the milk all at once and continue stirring over medium heat. Cook the sauce until it thickens to a desired consistency. It should be quite thick and creamy.
Remove the saucepan from the heat and season the sauce with salt, pepper, and nutmeg. Whisk the sauce vigorously to ensure all the flavors are well combined. Finally, add 100g of grated cheese and whisk again until it's fully incorporated.
How to make ham croissants ?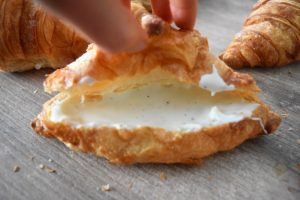 Now that our creamy béchamel sauce is prepared to perfection, let's move on to the exciting part: creating the delectable ham croissant. Get ready to embark on a culinary adventure!
Advertisement:
Step 1: Prepare the Ingredients
Start by removing the rind from the ham slices. Then, cut them into strips approximately 3 to 4 cm wide. This will ensure that every bite of your croissant is filled with flavorful ham goodness.
Step 2: Score and Open the Croissants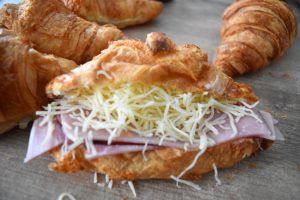 Take a bread knife and gently score each croissant, making sure not to cut them in half. This will create a perfect pocket for the delicious fillings.
Advertisement:
Step 3: Add the Fillings
Using a ladle (the one you use for pancakes and waffles works great), pour a generous ladleful of béchamel into each croissant. Spread it evenly across the inside base, ensuring that every bite is infused with its creamy goodness. Next, place a slice of ham and 25g of Emmental cheese inside the croissant.
Step 4: Seal and Prepare for Baking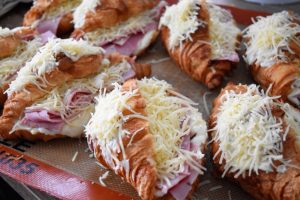 Close the croissant, repeating the process for all of them. Reserve a small amount of béchamel for later use. Place the croissants on a perforated baking sheet lined with silicone or parchment paper to prevent sticking.
Step 5: Topping and Pre-Baking Preparation
For an extra touch of flavor, spread a thin layer of béchamel on top of each croissant. Sprinkle a small handful of cheese (approximately 8-10g) on the béchamel layer, adding a delightful cheesy crust to your croissants.
Advertisement:
Warning:
If you're preparing these croissants in advance, store them in the fridge. However, make sure to take them out and let them sit at room temperature for 15-20 minutes before baking. This will prevent the inside from getting too cold during baking.
Step 6: Baking
Preheat your oven to 180°C with the fan on. Once preheated, place the croissants in the oven and let them bake for 17 minutes. This will give them a golden brown crust while ensuring that the fillings are warm and gooey.
What would be a great accompaniment for the ham and cheese croissant?
To complement your scrumptious ham and cheese croissant, why not serve it alongside a refreshing green salad? One excellent choice is lamb's lettuce, known for its tender leaves and delicate flavor. The crispness of the salad combined with the savory croissant will create a delightful balance of textures and tastes. It's the perfect accompaniment to elevate your meal to a whole new level of deliciousness!
Advertisement:
NEXT: Quick and Easy Honey Garlic Pork Chops Recipe: Perfect Weeknight Dinner
Thanks for your SHARES!
Advertisement:
You May Also Like
Add a comment