The Best French Toast Recipe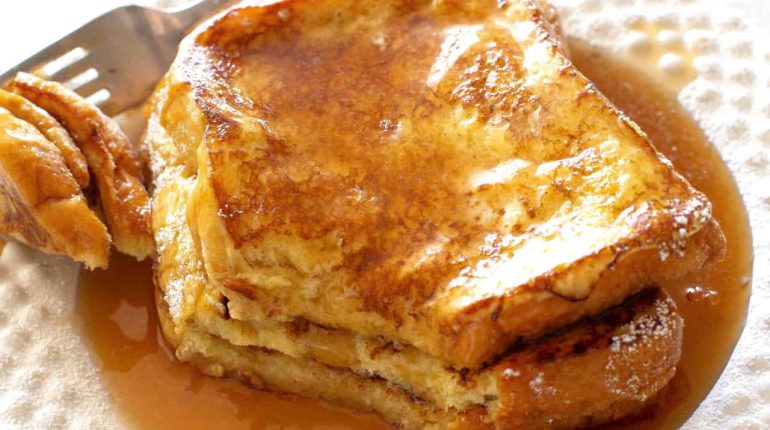 Posted October 19, 2023 by: Admin #Kitchen
This classic French Toast recipe is a timeless favorite, made with a delightful blend of milk, eggs, vanilla, and a touch of cinnamon. It's a breakfast that offers a perfect combination of a soft, tender center and a crisp, golden exterior.
Advertisement: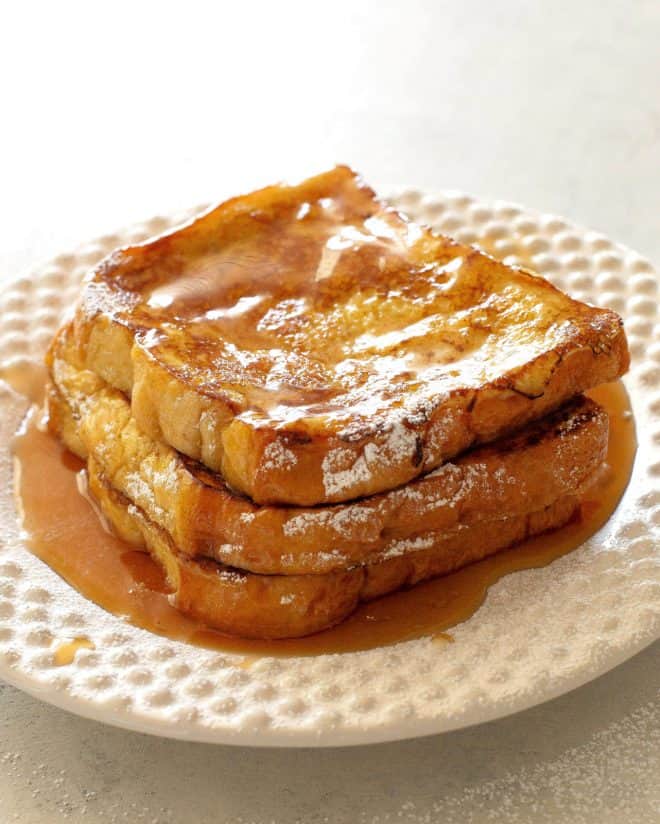 BEST FRENCH TOAST RECIPE
While this French Toast recipe may be considered basic, it's undeniably the best. I've experimented with different variations, including those with varying amounts of milk and eggs, and this version emerged as the clear winner. Make this your go-to recipe for weekend indulgence.
WHAT KIND OF BREAD TO USE FOR FRENCH TOAST
The choice of bread for your French toast is crucial. It should be sturdy enough to absorb the luscious mixture of milk and eggs. Here are some excellent options:
Advertisement:
BRIOCHE – Known for its firm crust and soft center.
SOURDOUGH – Offers a delightful contrast with its tangy flavor against the sweet French toast.
FRENCH BREAD – Ideal for soaking, thanks to its robust crust.
WHITE BREAD – A readily available option that works perfectly; soak for a shorter duration as it's usually thinly sliced.
CHALLAH – A softer bread variety that also works wonders for French toast.
HOW TO MAKE FRENCH TOAST
Begin by mixing the eggs, milk, vanilla, and cinnamon in a shallow baking dish.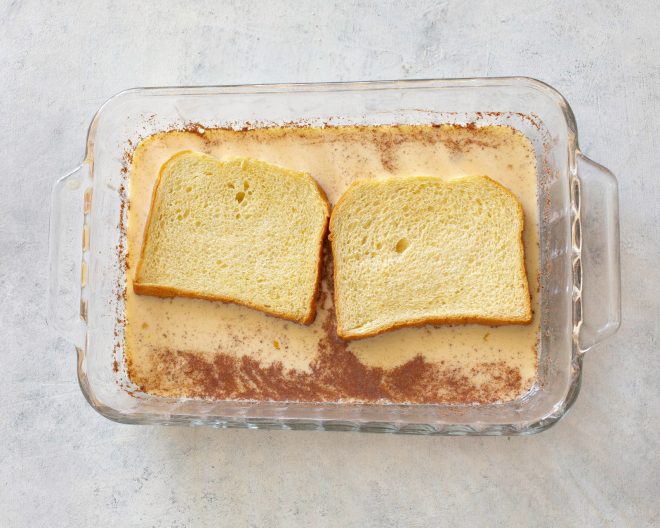 Gently dip each slice of bread into the mixture for approximately 3 seconds on each side. Avoid over-soaking to prevent excessive sogginess.
Advertisement: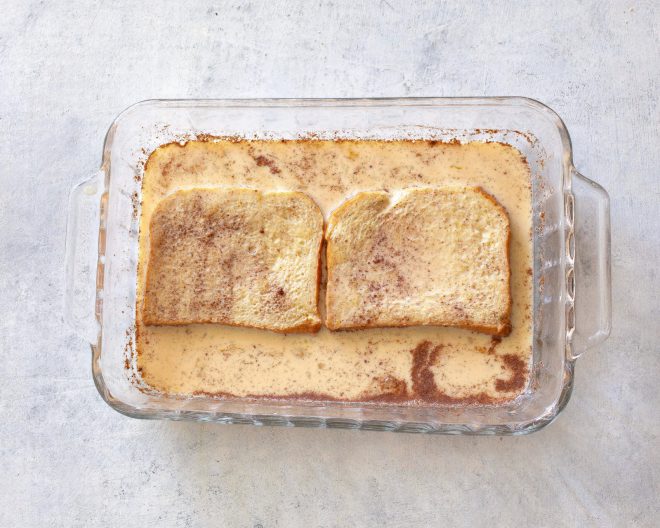 Next, melt some butter in a pan over medium heat and cook each slice for 3-4 minutes on each side until they turn a beautiful golden brown. If you're making multiple batches, keep the toast warm in the oven at 250 degrees.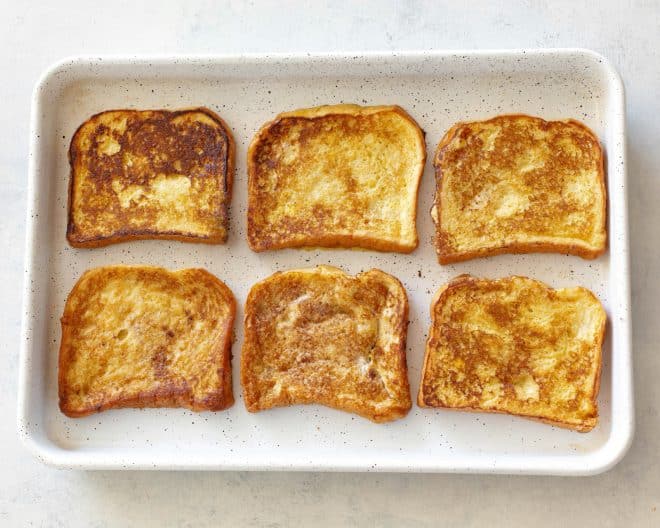 Advertisement:
SOGGY FRENCH TOAST
If your French toast turns out soggy, it's likely due to over-soaking the bread or not cooking it for a sufficient amount of time.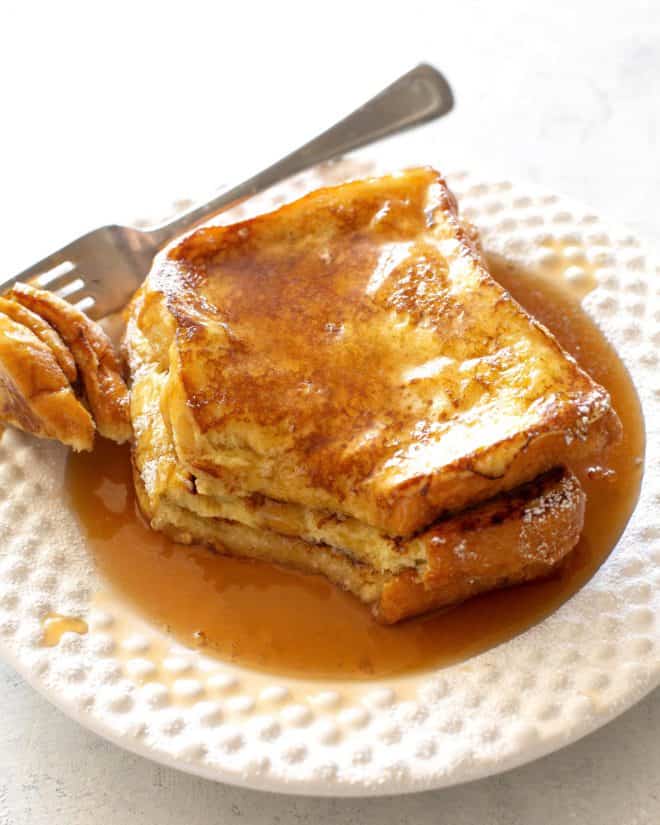 TOPPINGS FOR FRENCH TOAST
Enhance your French toast experience with a variety of delectable toppings, including:
BUTTER
MAPLE SYRUP
FRUIT
WHIPPED CREAM
POWDERED SUGAR
French Toast Recipe
This French Toast recipe is a classic recipe made with milk, eggs, vanilla, and cinnamon. This breakfast has the perfect soft center with a crisp outside.
Advertisement:
4 large eggs
1 cup milk
1 tablespoon sugar
2 teaspoons vanilla extract
1/2 teaspoon ground cinnamon
pinch salt
1 lb bread cut into 3/4 inch slices (about 16 slices), (French bread, sourdough, challah, white bread, or Brioche)
butter for cooking
Optional Toppings: butter, maple syrup, fruit, whipped cream, powdered sugar
In a medium bowl, whisk together the eggs, milk, sugar, vanilla, cinnamon, and salt. Pour into a large casserole dish.
In a large skillet, melt about 1-2 tablespoons of butter over medium heat. While the butter is melting, dip a few slices (however many can fit in your skillet) into the milk mixture for 3 seconds per side. Place them in the skillet and cook for 3-4 minutes per side until they turn golden brown.
Keep the cooked slices warm in the oven on a cookie sheet at 250 degrees F. until you're ready to serve. Serve warm with your choice of toppings, such as butter, maple syrup, fruit, whipped cream, or powdered sugar.
Advertisement:
NEXT: Easy Classic Cheese Ball Recipe
Thanks for your SHARES!
Advertisement:
You May Also Like
Add a comment