Spicy Buffalo Chickpea Wraps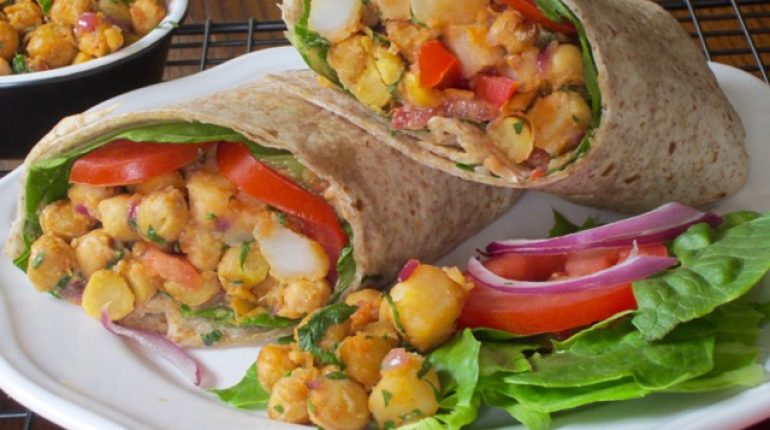 Posted October 27, 2023 by: Admin #Kitchen
In the culinary world, some recipes are considered closely guarded secrets, and the Spicy Buffalo Chickpea Wraps we're about to explore today have one such secret ingredient at their heart. It's none other than the delectable buffalo sauce, a flavor-packed gem that brings an irresistible kick to these wraps.
Advertisement:
But, remember, there's no room for substitutions here! So, if you're ready to embark on a flavorful journey, join us in unraveling the magic of these wraps that are as easy to make as they are satisfying to devour. Get ready for a culinary adventure that will delight your taste buds and leave you craving for more. Happy Cooking!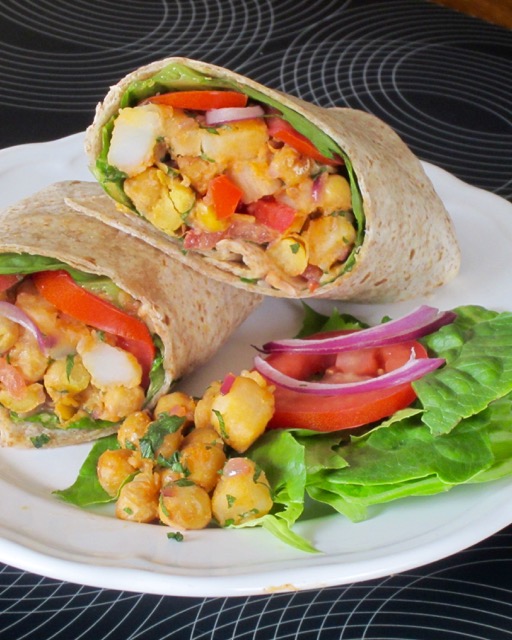 Advertisement:
Ingredients
1 tablespoon olive oil
½ small red onion, finely chopped
1 clove garlic crushed
¼ cup buffalo sauce
1 x 540ml (19fl. oz) can chickpeas (yields 2 cups)
1 medium potato boiled and diced (about 300g/10oz)
2 large flour tortillas or 4 small
romaine lettuce
1 tomato thinly sliced
½ red small onion, thinly sliced
A handful parsley or cilantro chopped
Ingredients for Tahini Dressing
¼ cup olive oil
2 tablespoons tahini paste (sesame paste)
2 tablespoons fresh lemon juice
1 tablespoon water
2 cloves garlic, crushed
½ teaspoon ground cumin
Salt and freshly ground pepper to taste
Instructions
Advertisement:
Heat the olive oil in a medium skillet and add the chickpeas. Cook for 5 minutes over high heat until browned.
Add the onion and garlic, sauté over gentle heat until soft.
Add buffalo sauce and diced potatoes, then cook for 2 minutes until they meld with the sauce. Set it aside.
To prepare the dressing: Mix all the dressing ingredients, and season with salt and pepper to taste. Shake thoroughly to blend the flavors.
For assembling the wrap: Begin by layering the tortilla with romaine, the chickpea mixture, sliced tomatoes, onion, parsley or cilantro. Finally, drizzle the dressing over it. Wrap it up and serve immediately.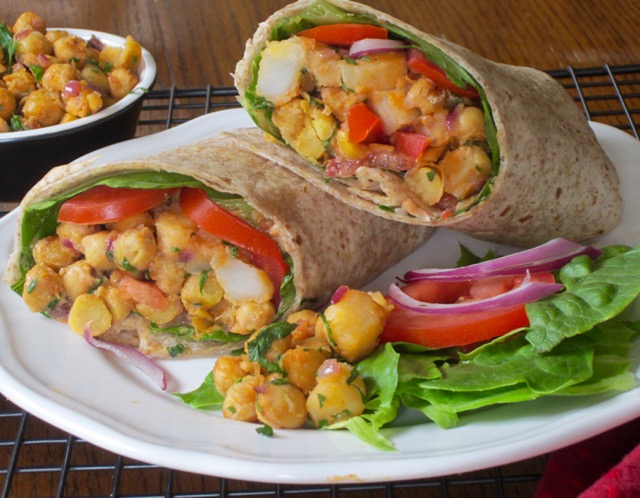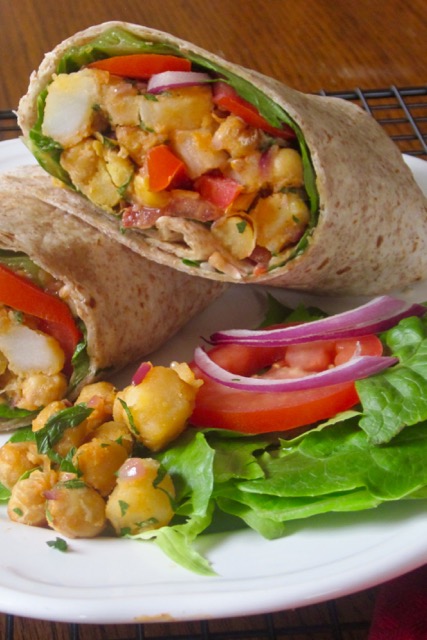 Advertisement:
NEXT: Beet Pasta also known as "Barbie pasta
Thanks for your SHARES!
Advertisement:
You May Also Like
Add a comment