Grilled Lemon Pepper Chicken Thighs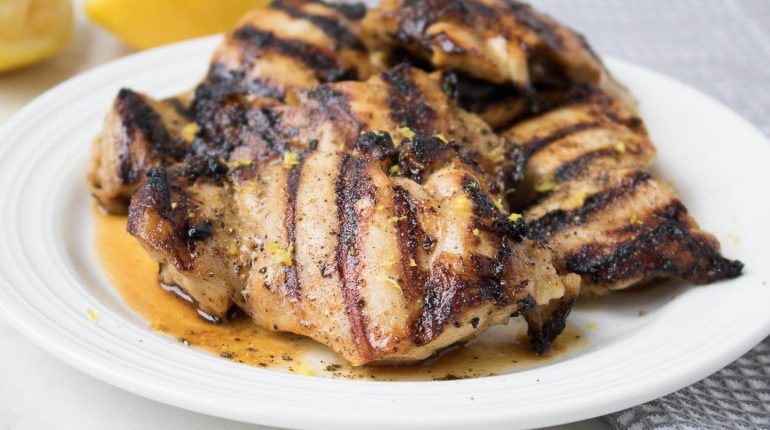 Posted October 5, 2023 by: Admin #Kitchen
Create a delightful weeknight dinner using common kitchen staples with these grilled chicken thighs seasoned with zesty lemon and a touch of pepper. Transforming ordinary boneless chicken thighs into a truly exceptional dish, this lemon pepper marinade adds a burst of flavor that's perfect for your next meal.
Advertisement: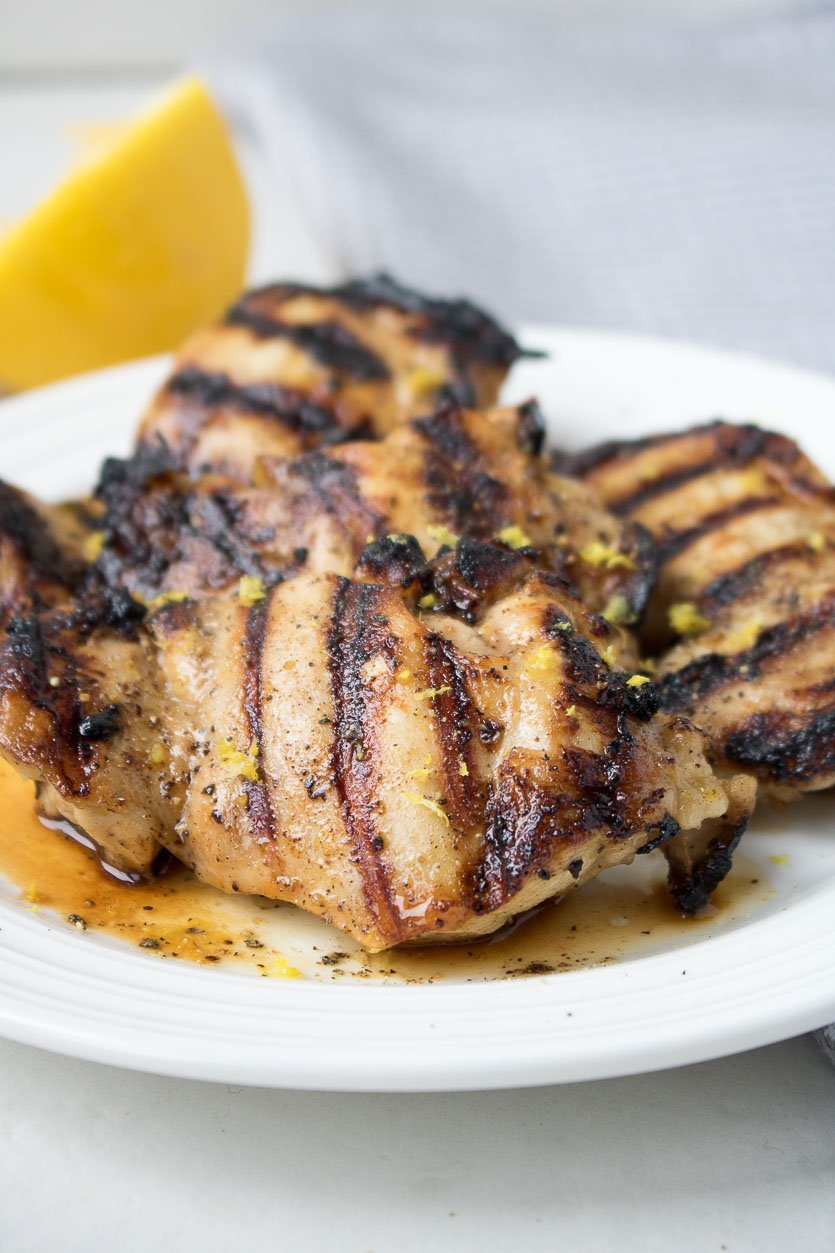 While this recipe specifically calls for boneless chicken thighs, you have the option to use bone-in chicken thighs if you prefer. Just remember to adjust the cooking time slightly, or cook until the juices run clear. Additionally, this versatile lemon pepper marinade complements chicken breasts, pork chops, salmon, or fish.
Lemon Pepper Chicken Thighs
These grilled lemon pepper chicken thighs are bursting with flavor and incredibly simple to prepare!
Advertisement:
Ingredients
1 lb. boneless, skinless chicken thighs
2 tablespoons olive oil
2 lemons, juiced + 1/2 lemon zested
1/2 teaspoon black pepper
1/2 teaspoon garlic powder
1/2 teaspoon onion powder
1/4 teaspoon salt
Instructions
In a spacious bowl, combine olive oil, lemon juice, lemon zest, black pepper, garlic powder, onion powder, and salt, whisking them together.
Add the chicken thighs to the bowl and ensure they are thoroughly coated with the marinade. Place the bowl in the refrigerator, allowing the chicken to marinate for at least 15 minutes or up to 8 hours. If you're short on time, you can grill the chicken thighs immediately, although the depth of flavor won't be as pronounced.
Preheat a grill or grill pan to medium-high heat when the chicken is ready.
Place the chicken thighs on the grill and cook for 4-5 minutes per side, flipping them once, or until the thickest part of the thigh reaches an internal temperature of 165°F.
After cooking, remove the chicken thighs from the grill, transfer them to a plate, and allow them to rest for 5 minutes before serving to retain their juices.
Serve the chicken thighs immediately or store them in an airtight container in the refrigerator for up to 4 days.
Nutrition
Serving Size: 1 serving
Calories: 205 calories
Sugar: 1 gram
Fat: 12 grams
Carbohydrates: 1 gram
Fiber: 0 grams
Protein: 23 grams
NEXT: Dutch Baby (German Pancakes)
Thanks for your SHARES!
Advertisement:
You May Also Like
Add a comment