Easy Sweet & Sour Fish Recipe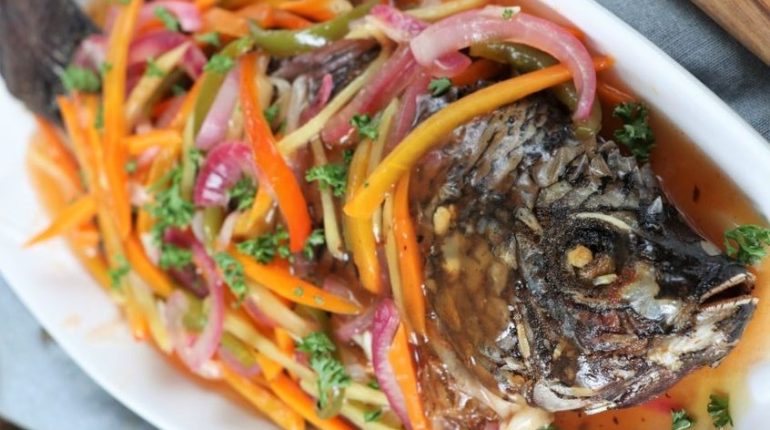 Posted November 15, 2022 by: Admin #Kitchen
Advertisement: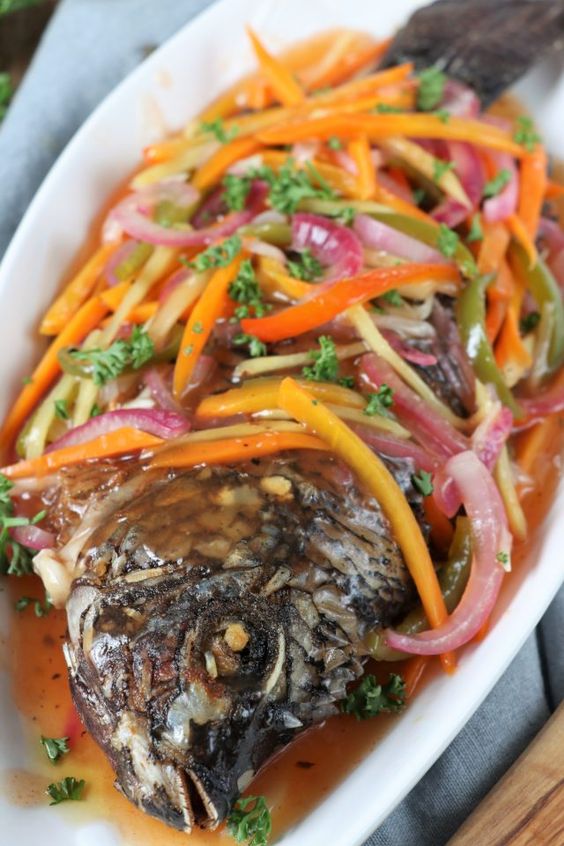 INGREDIENTS:
1 large fish (any fish of your choice)
1 large onion, chopped
1 medium green bell pepper, sliced
1 medium red bell pepper, sliced
1 can of pineapple chunks (reserve the juice for the sauce)
Cooking oil, for frying
For the Sauce:
1/4 cup pineapple juice (from pineapple chunks)
1/4 cup tomato sauce
1/4 cup sugar
1/2 teaspoon salt
2 tablespoons cornstarch dissolved in 1/4 cup orange juice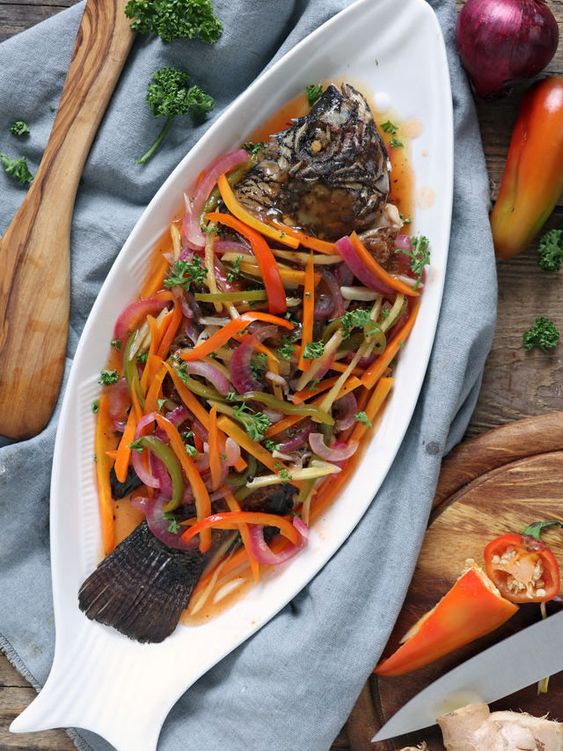 Advertisement:
HOW TO COOK:
Fry the fish and reserve on a serving plate.
In a bowl, combine pineapple juice, ketchup, sugar, salt, and dissolved cornstarch and set aside.
In a skillet or wok, heat a small amount of oil and sauté the onion, red bell pepper, green bell pepper, and pineapples.
Add the sweet and sour mixture and cook until the sauce thickens.
Remove sauce from heat and pour over fried fish. Enjoy!
Advertisement:
Next: Easy Pinoy Style Potato Wedges Recipe
READ IT!
Advertisement:
Thanks for your SHARES!
You May Also Like
Add a comment