Easy Paksiw Na Bangus Recipe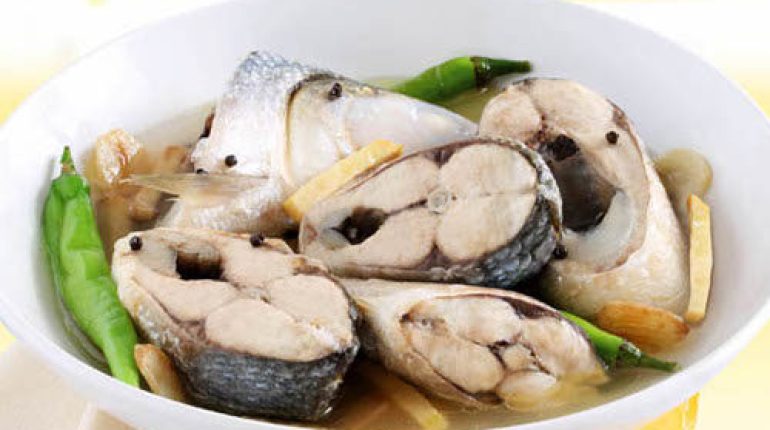 Posted November 11, 2022 by: Admin #Kitchen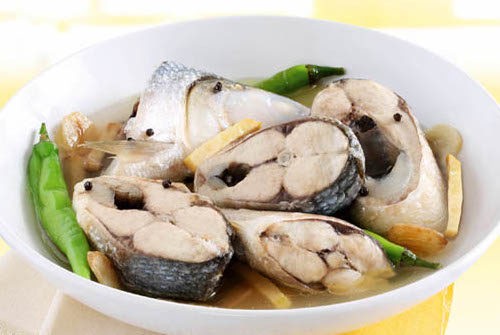 Advertisement:
INGREDIENTS:
1 kg bangus, cleaned but without scales
1 piece of ampalaya, sliced
1 pc talong, sliced
1/2 cup vinegar
1 cup of water
2 garlic cloves, minced
1 small onion, sliced
1 thumb-sized ginger, sliced ​​and minced
3 pieces siling bean
1 teaspoon of pepper
2 teaspoons of pate
1 teaspoon cooking oil
HOW TO COOK:
First, remove the gills and entrails from the bangus.
Using scissors or a knife, cut off the fins and tails.
Wash the fish well, drain and cut diagonally into 5 parts.
Place the garlic, onion, and ginger in a saucepan.
Add the sliced ​​bangus and then add water, vinegar, patis, peppercorns and cooking oil.
Cover and cook over low heat for 10 minutes.
Add the vegetables and the siling bean.
Cover and cook over medium heat for another 5 minutes.
Remove from heat and transfer to a serving bowl. Enjoy!
Advertisement:
Next: Easy Fried Chicken Isaw Recipe
READ IT!
Advertisement:
Thanks for your SHARES!
You May Also Like
Add a comment