Easy Chilli Con Carne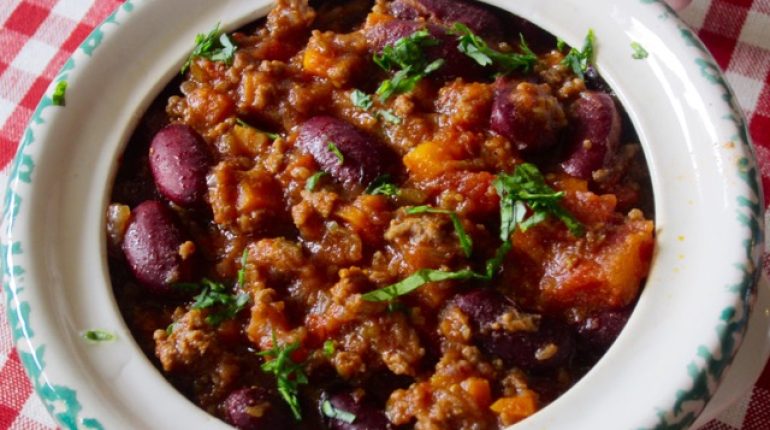 Posted October 25, 2023 by: Admin #Kitchen
I purchased a generous portion of ground beef (mince beef) and needed to use up the last of it in my refrigerator to avoid freezing it. I opted to whip up a quick and delicious chili con carne using the ingredients I had readily available. It turned out to be quite tasty, so I decided to share the recipe. I wish you a wonderful weekend, my friend!
Advertisement: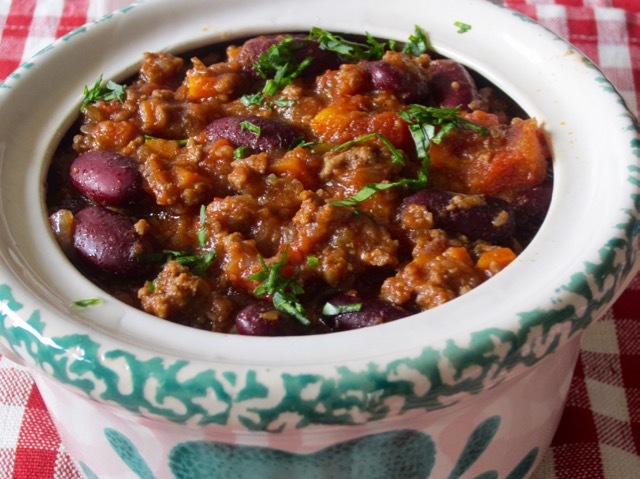 Easy Chilli Con Carne
When I first started experimenting in the kitchen, I used to make a pot of chili con carne every weekend because it was so easy and delicious. That was over twenty years ago. I still make chili con carne, but not as often as I used to. The recipe I use today is different from the recipe I used twenty years ago, but it is still an easy and delicious recipe.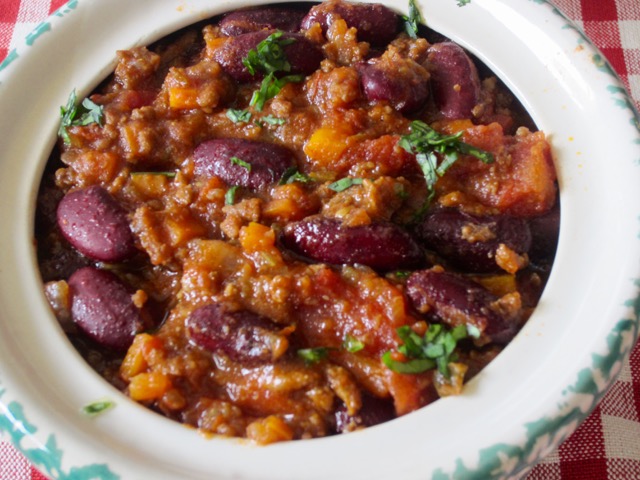 Advertisement:
Chili Con Carne Ingredients:
500g (1.1 pounds) ground beef (mince beef)
1 medium onion, finely chopped
2 cloves garlic, minced
1 red bell pepper (capsicum), diced
1 yellow bell pepper (capsicum), diced
1 green bell pepper (capsicum), diced
2 cans (800g) of kidney beans, drained and rinsed
1 can (400g) of crushed tomatoes
1 can (150g) of sweet corn, drained
2 tablespoons chili powder (adjust to your heat preference)
1 teaspoon ground cumin
1 teaspoon dried oregano
Salt and pepper, to taste
2-3 tablespoons vegetable oil
Chopped fresh cilantro (coriander) for garnish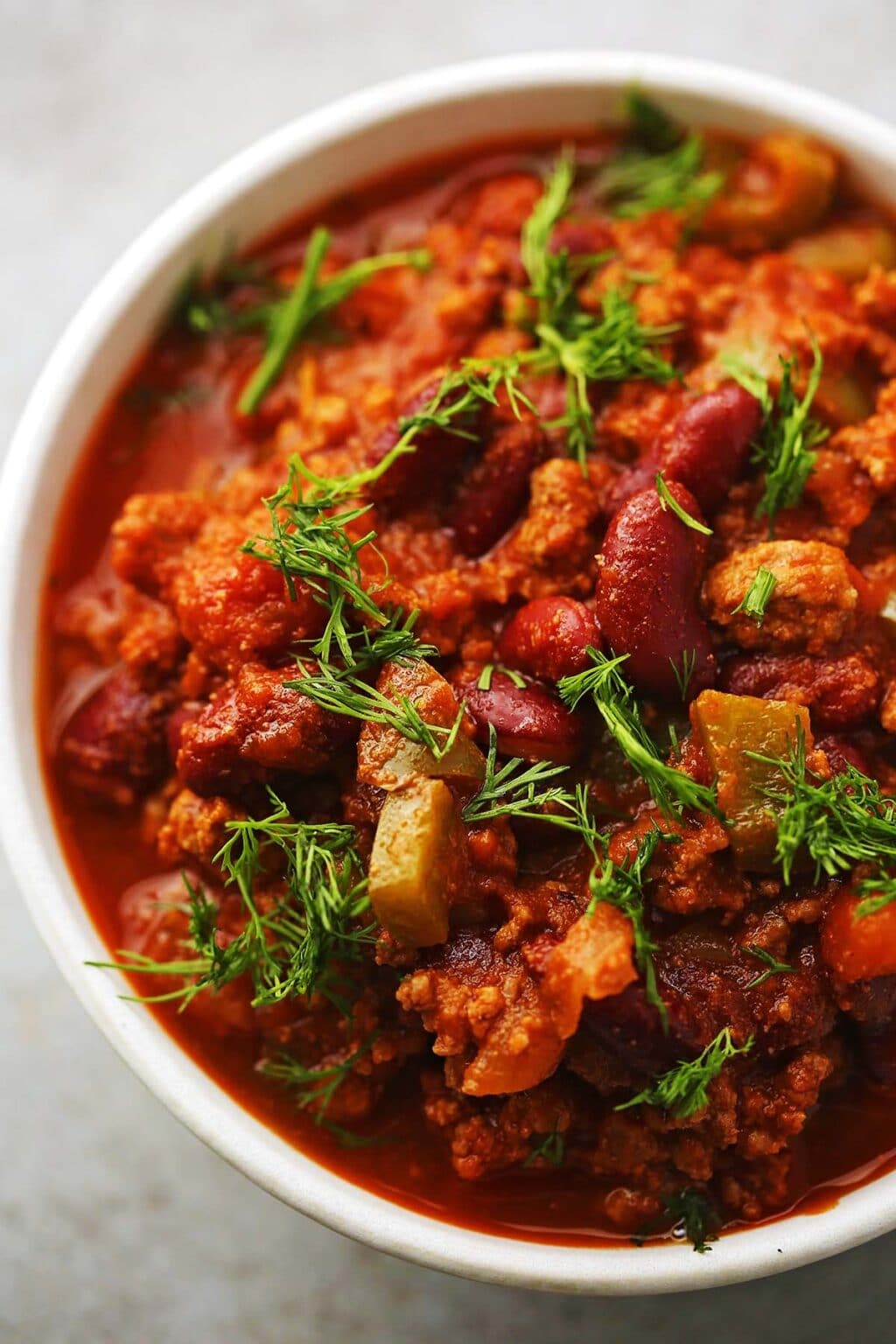 Instructions:
Heat the vegetable oil in a large pot or Dutch oven over medium heat.
Add the finely chopped onions and minced garlic. Sauté until the onions are soft and translucent.
Add the ground beef and cook, breaking it up with a spoon, until it's browned and cooked through.
Stir in the chili powder, ground cumin, dried oregano, salt, and pepper. Cook for a couple of minutes until the spices are fragrant.
Add the diced red, yellow, and green bell peppers and cook for a few minutes until they start to soften.
Pour in the crushed tomatoes, kidney beans, and sweet corn. Stir well and bring the mixture to a simmer.
Reduce the heat to low, cover, and let the chili simmer for about 20-30 minutes, stirring occasionally.
Taste and adjust the seasoning if necessary. If you like it spicier, you can add more chili powder.
Serve the chili con carne hot, garnished with chopped fresh cilantro (coriander).
I served my chili con carne with cooked rice, but it also goes well with tortilla chips, a dollop of sour cream, and some grated cheese. Enjoy your meal!
Tips:
If you prefer a milder chili, reduce the amount of chili powder.
Feel free to customize this recipe by adding your favorite toppings, such as avocado, jalapeños, or diced tomatoes.
This chili con carne can be made in advance and stored in the refrigerator for a few days. The flavors will meld and intensify over time.
Chili con carne is a comforting and flavorful dish that's perfect for a weekend meal or a casual get-together with friends and family. You can easily adjust the level of spiciness to suit your taste, and it's a versatile dish that you can customize with your favorite toppings. Whether you serve it with rice, tortilla chips, or enjoy it on its own, this easy chili con carne recipe is sure to be a hit.
Advertisement:
Are you a fan of chili con carne? What are your favorite toppings to add to your chili? Feel free to share your thoughts in the comments below!
Advertisement:
NEXT: Lemon Cake Roll with a Delicious Cream Cheese Filling
Thanks for your SHARES!
Advertisement:
You May Also Like
Add a comment