Easter Sugar Cookies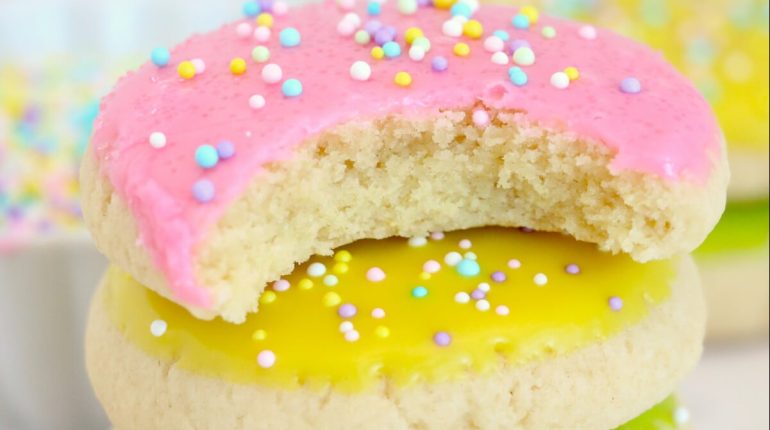 Posted May 8, 2023 by: Admin #Kitchen
If you're looking for a sweet treat to share with family and friends this Easter season, look no further than these delightful sugar cookies. They come in a variety of eye-catching pastel colors, and their texture is just right – thick, soft, and fluffy. To top it all off, they're finished with a simple but delicious frosting and sprinkles, making them the perfect addition to any springtime gathering.
Advertisement:
Not only are these cookies a delicious treat, but they're also incredibly easy to make. With a quick frosting recipe, you can have them packaged and ready to give as gifts in no time. Plus, they're a crowd-pleaser – we've had countless compliments on these cookies every time we've made them. Whether you want to add them to Easter baskets or include them in goodie bags, these Spring Sugar Cookies are sure to be a hit with everyone who tries them.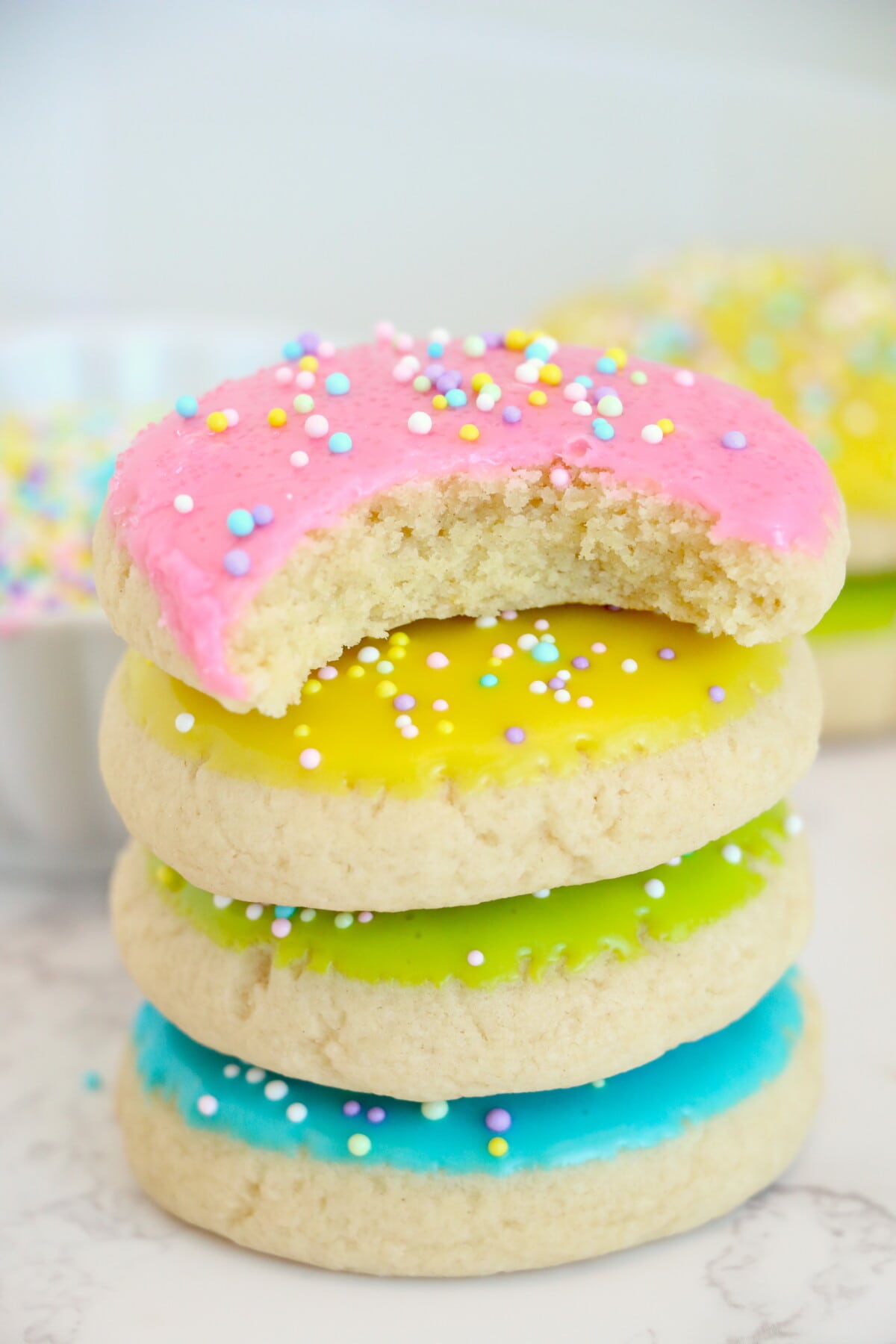 Key Ingredients You'll Need
Sugar: You will need a combination of granulated sugar for cookies and powdered sugar for the glazes.
Flour: Wear all purpose flour and baking powder for the recipe to rise correctly and expand.
Food coloring: You will need to have the colors green, pink, yellow, and blue gel food coloring. All of these colors are the perfect colors for spring.
How to make Easter sugar cookies
Step 1. Set the oven to 350 degrees. Use parchment paper to line a baking sheet. Add the butter and sugar to a large bowl and combine with a hand mixer. Add the egg, milk, and vanilla, and combine until smooth. Add the flour, baking powder, and salt and mix again until a dough forms.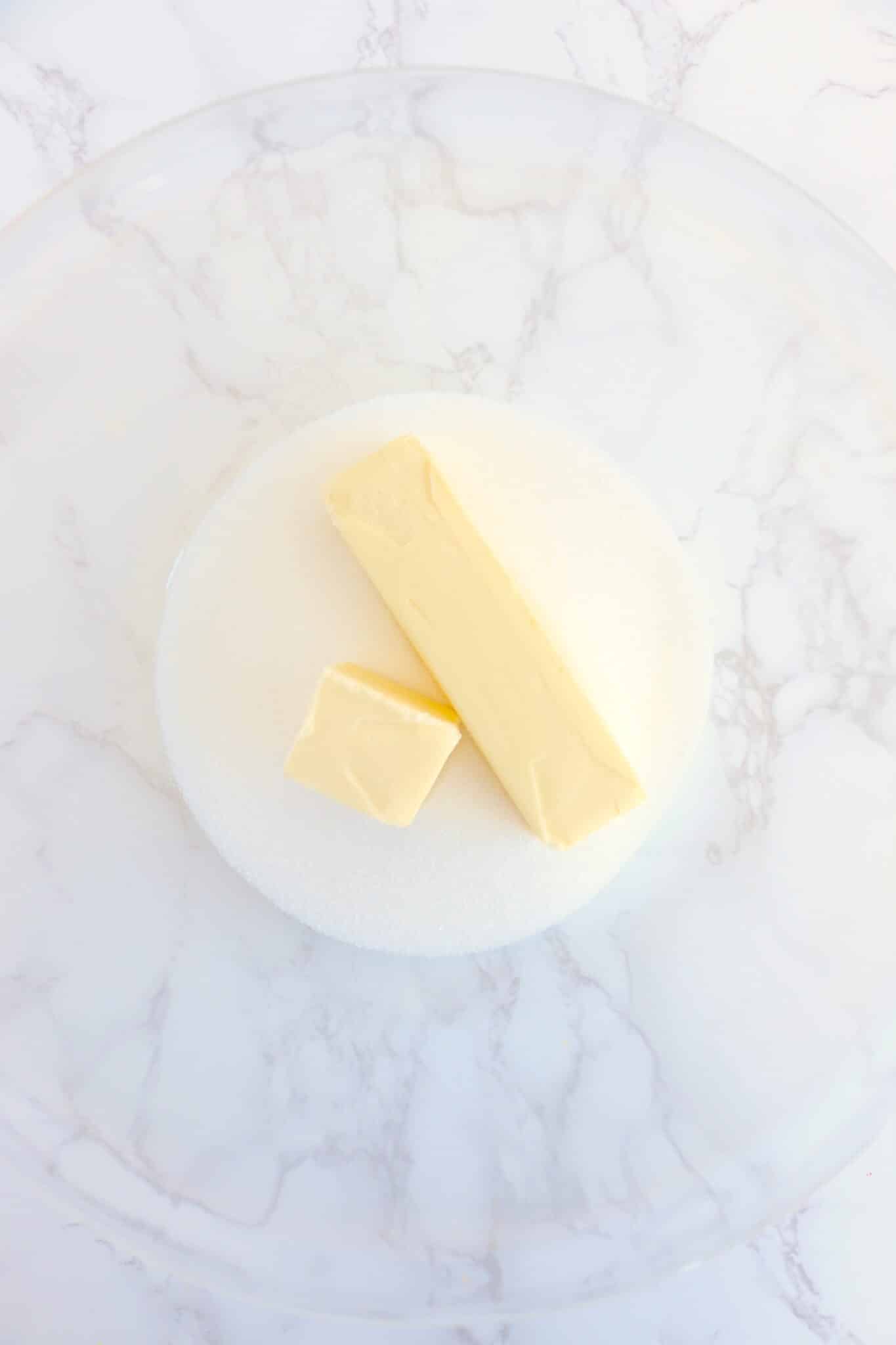 Step 2. Use your hands to roll the dough into 1-inch spheres and place in the prepared pan. Press the balls of dough down with a glass dipped in flour so that you have 1/2-inch-thick disks. Place the cookies in the oven for 9 minutes to bake until just beginning to turn golden. Once this is done, allow the cookies to cool completely.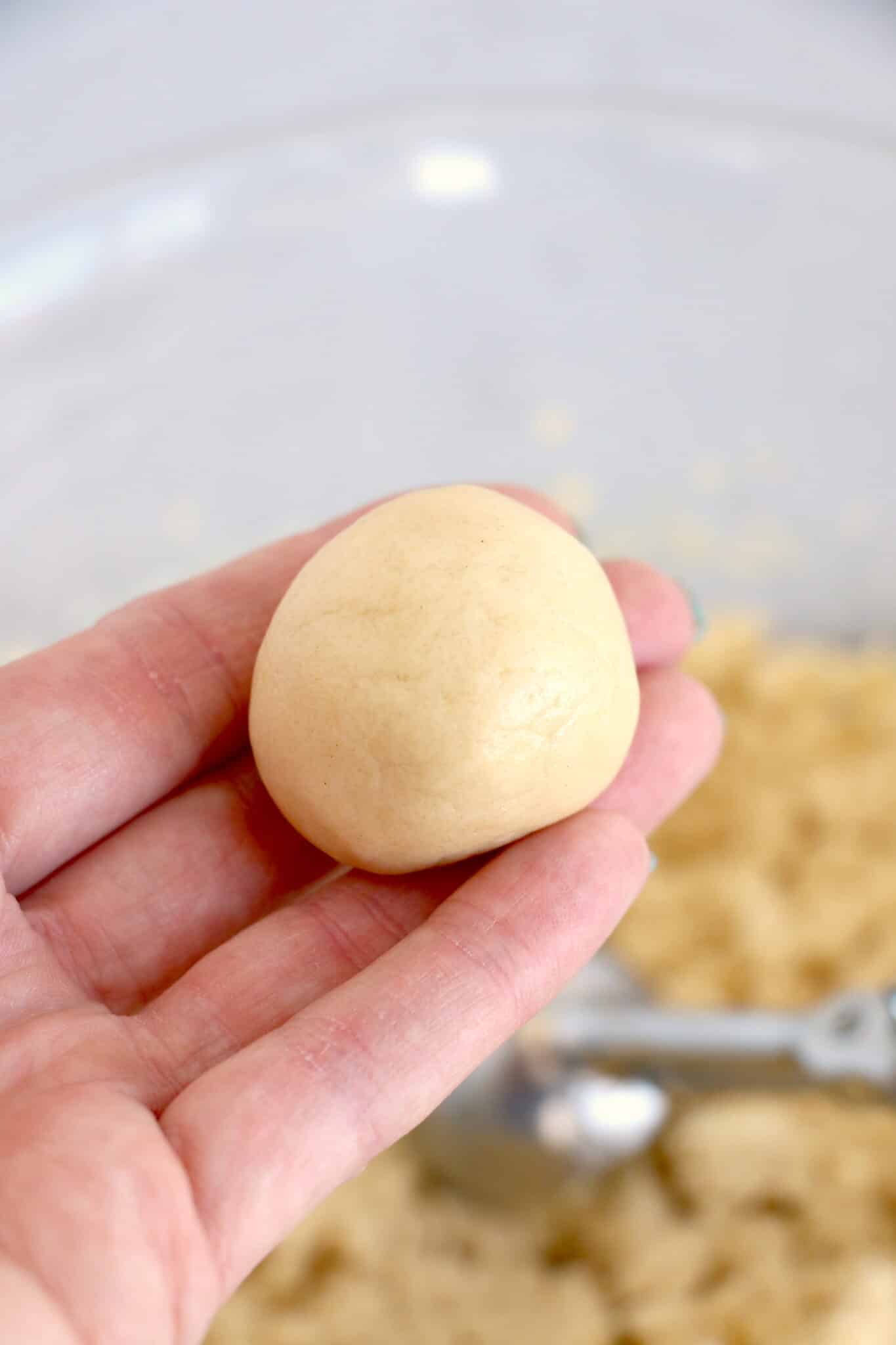 Step 3. In a bowl, add the powdered sugar, milk, and vanilla and combine. Add more milk if it is too thick and more powdered sugar if it is too thin. Divide the frosting into 4 bowls and add 2 drops of each color and mix to make 4 different colored frostings. Dip the tops of the cooled cookies in the frosting to coat and pipe sprinkles right on top. Let the icing harden before enjoying.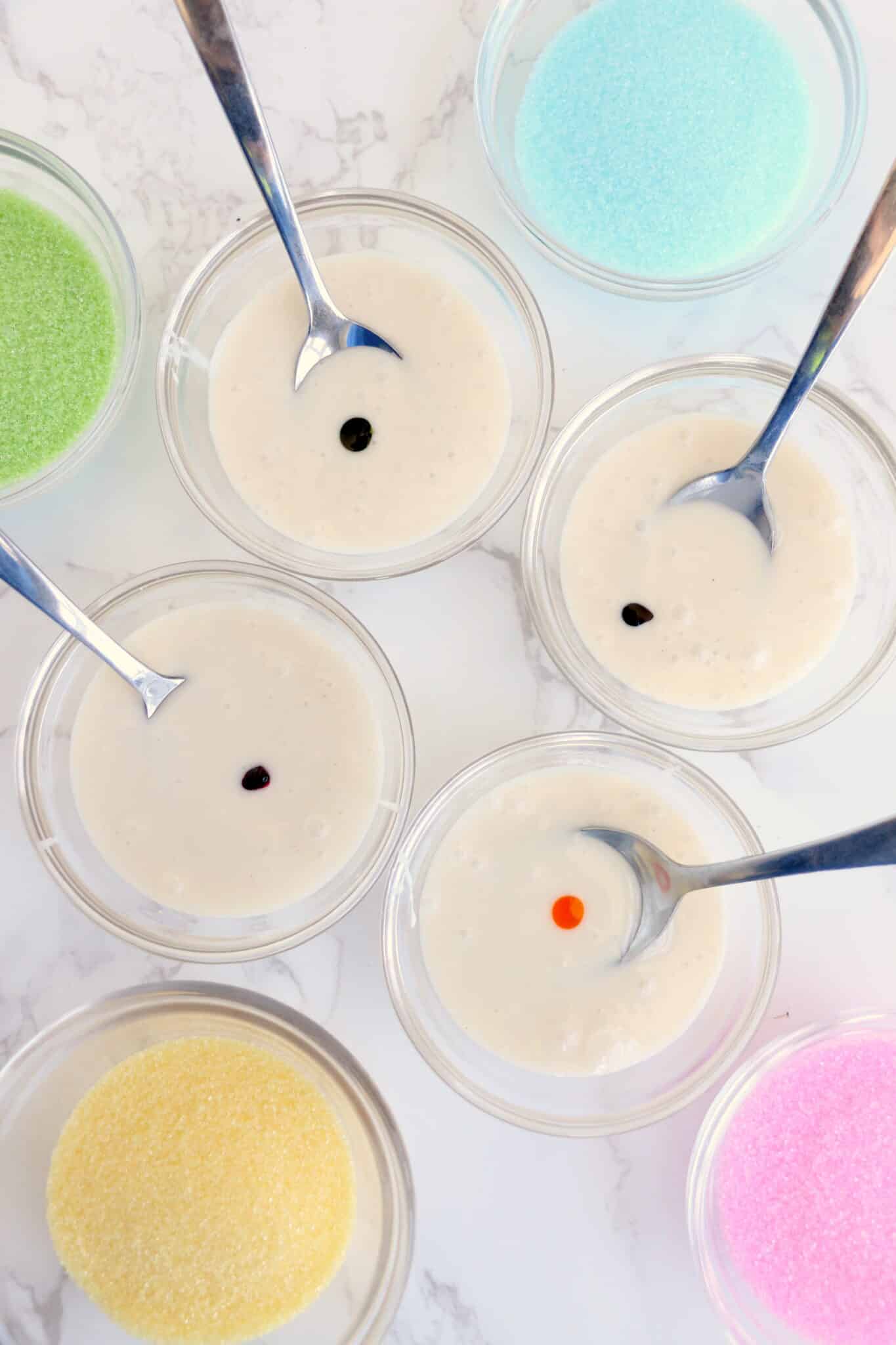 How long do homemade sugar cookies last?
This recipe lasts depending on how and where it is stored. If the recipe is stored properly in the fridge, it will last up to a week. They will last 2-3 days at room temperature.
Advertisement:
How to store Easter sugar cookies:
Store cookies in an airtight container for the best storage method. You can leave them at room temperature, in the refrigerator, or in the freezer. I recommend the fridge or freezer so the recipe will last as long as possible.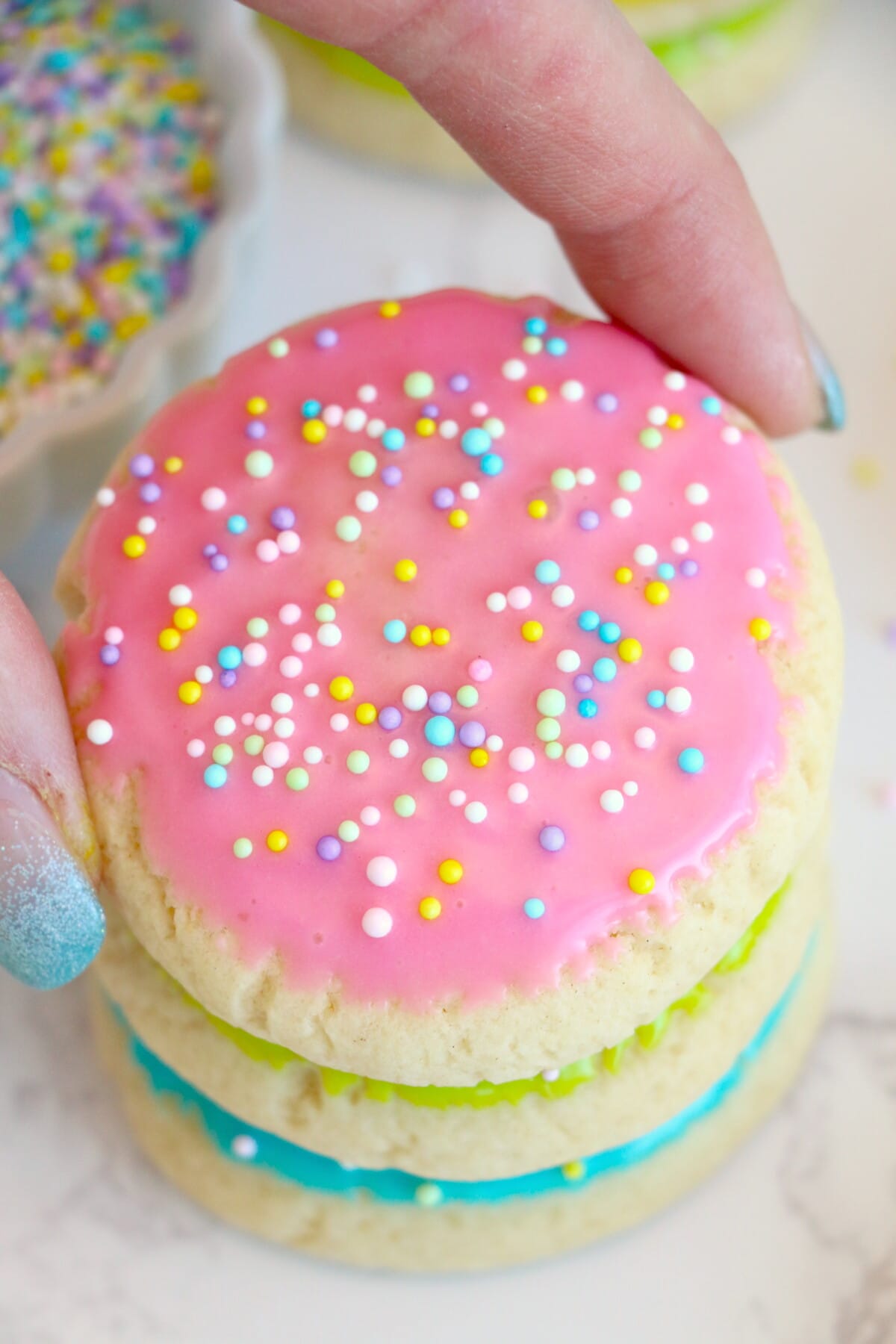 Preheat oven to 350ºF.
Prepare a baking sheet by lining it with parchment paper.
In a large bowl, cream the butter and sugar together with a hand mixer.
Add the egg, milk and vanilla. Mix again until smooth.
Add the flour, baking powder and salt. Mix until a dough forms.
Roll dough into 1-inch balls and place on prepared baking sheet.
Using a glass dipped in flour, press each ball of dough down until it is about 1/2-inch thick.
Bake for 9 minutes or until the top is just beginning to brown.
Let the cookies cool completely.
Icing Instructions:
Whisk together the powdered sugar, milk and vanilla.
If the frosting is too thick, add more milk. If the frosting is too thin, add more powdered sugar.
Divide the icing among 4 small bowls
Add 2 drops of colored food coloring to each bowl, creating 4 different colored frostings.
Dip the cooled cookies into the frosting.
Immediately add sprinkles of your choice.
Allow the icing to harden and serve.
Last step:
Please leave a rating and comment to let us know how you liked this recipe! This helps our business thrive and continue to bring you high-quality free recipes.
Advertisement:
NEXT: Summer Rolls with Almond Dipping Sauce
Thanks for your SHARES!
Advertisement:
You May Also Like
Add a comment