Deliciously Moist Classic Banana Bread Recipe
Posted September 16, 2023 by: Admin #Kitchen
Deliciously Moist Classic Banana Bread Recipe: Perfect for Breakfast or Dessert!

Are you frequently faced with a surplus of overripe bananas on your kitchen counter towards the end of the week? If so, you're not alone! Many of us adore bananas but tend to buy more than we can consume. Fortunately, there's a delightful solution – our homemade classic banana bread recipe.
Advertisement:
This Classic Banana Bread is a delightful blend of sweetness, moisture, and rich flavor. It's not just your ordinary banana bread; it's a versatile treat that can be savored as is or enhanced with chopped walnuts or chocolate chips. Whether you enjoy it for breakfast or dessert, this recipe is a keeper!
Why Choose This Classic Banana Bread Recipe?
What sets this banana bread apart is its incredible moisture that lasts for days. You won't find any dry, crumbly slices here! The key lies in using overripe bananas, which infuse the bread with unmatched moisture and banana goodness.
The Ingredients You'll Need: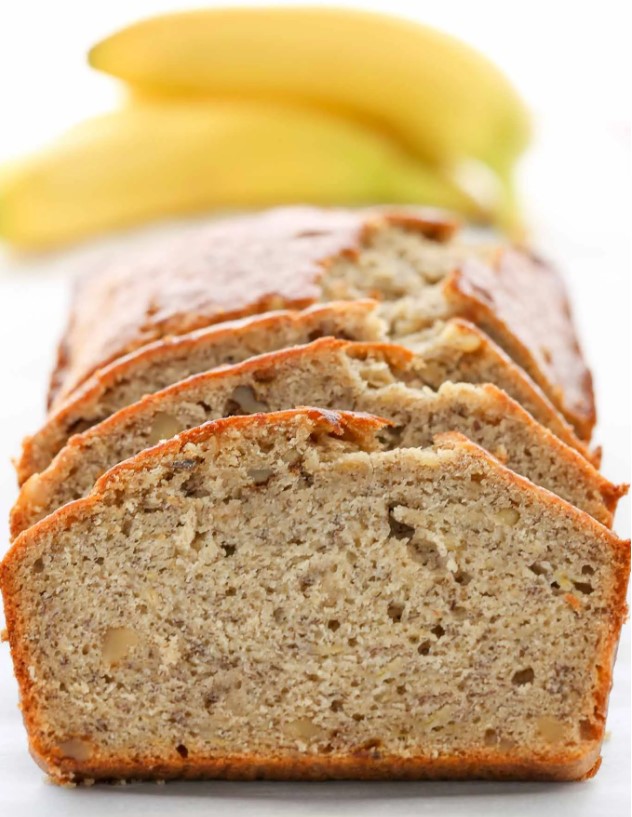 Advertisement:
Dry Ingredients:
2 cups (250 grams) all-purpose flour (spooned & leveled)
1 teaspoon baking powder
1/2 teaspoon baking soda
1/2 teaspoon ground cinnamon
1/2 teaspoon salt
Wet Ingredients:
1/2 cup (115 grams) unsalted butter (softened to room temperature)
1/2 cup (100 grams) granulated sugar
1/4 cup (50 grams) brown sugar
2 large eggs (room temperature)
2 teaspoons pure vanilla extract
2 cups (440 grams) mashed banana (about 4 large ripe bananas)
Optional Mix-Ins:
1/2 cup (80 grams) chopped walnuts
Baking Tips for Success:
When measuring flour, avoid scooping it directly from the container. Instead, gently spoon the flour into your measuring cup and level it off with a knife.
You can use your electric mixer to mash the bananas before starting the recipe. Just ensure that you clean the mixer and bowl thoroughly before creaming the butter and sugar.
You'll need approximately 4 large or 5 medium ripe bananas to make 2 cups of mashed banana for this recipe.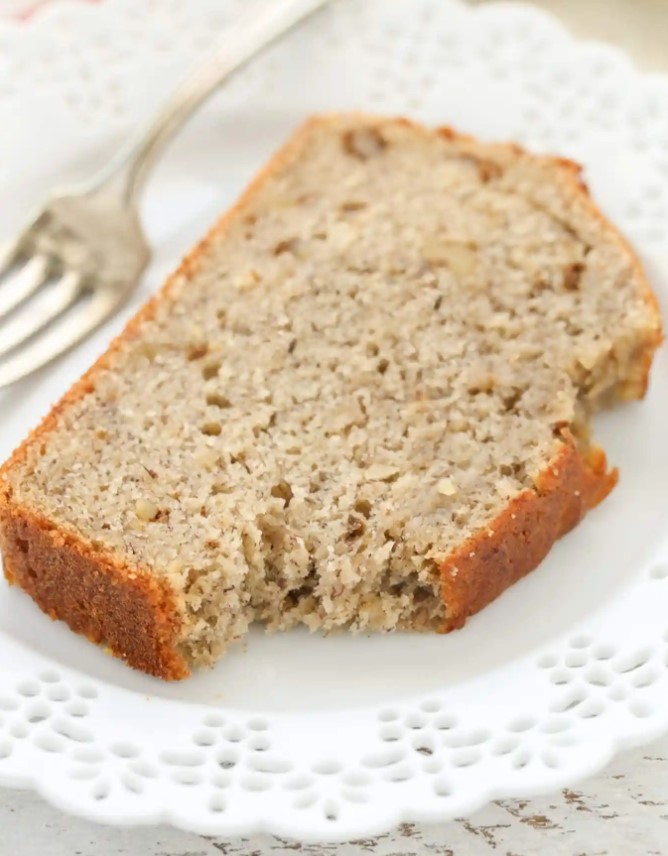 Directions:
Preheat your oven to 350°F and generously spray a 9×5 loaf pan with nonstick cooking spray. Set it aside.
In a large mixing bowl, whisk together the all-purpose flour, baking powder, baking soda, ground cinnamon, and salt.
Using a stand mixer fitted with the paddle attachment or an electric mixer, cream together the softened butter, granulated sugar, and brown sugar until the mixture becomes light and fluffy (approximately 4-5 minutes). Blend in the eggs and vanilla extract, ensuring thorough mixing. Remember to scrape down the sides of the bowl.
Add the mashed banana to the wet ingredients and blend until fully combined.
Gently incorporate the dry ingredients into the wet mixture, being careful not to overmix. Stir in the chopped walnuts if desired.
Transfer the batter evenly into the prepared loaf pan.
Bake in the preheated oven for 55-65 minutes or until a toothpick inserted into the center emerges clean. If necessary, tent the loaf with aluminum foil to prevent excessive browning.
Remove the banana bread from the oven and let it cool in the pan for 20 minutes. Then, carefully remove it from the pan and place it on a wire rack to finish cooling.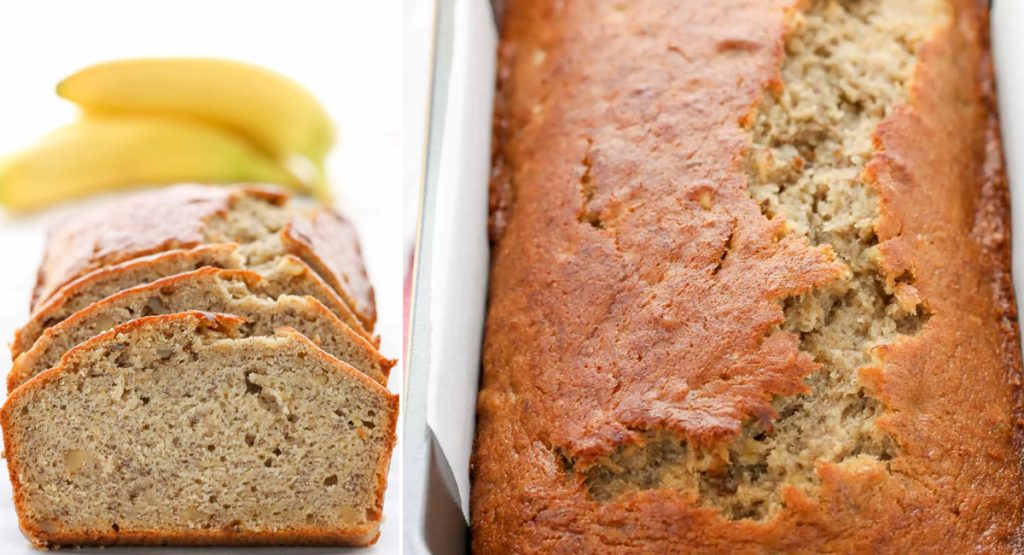 With this Classic Banana Bread recipe, you'll never have to wonder what to do with those overripe bananas again. It's a delightful, timeless treat that's sure to become a family favorite. Enjoy it plain or get creative with your favorite mix-ins. Happy baking!
Advertisement:
NEXT: The Best Ham And Cheese Croissants
Thanks for your SHARES!
Advertisement:
You May Also Like
Add a comment