Cardamom Flavoured Beignets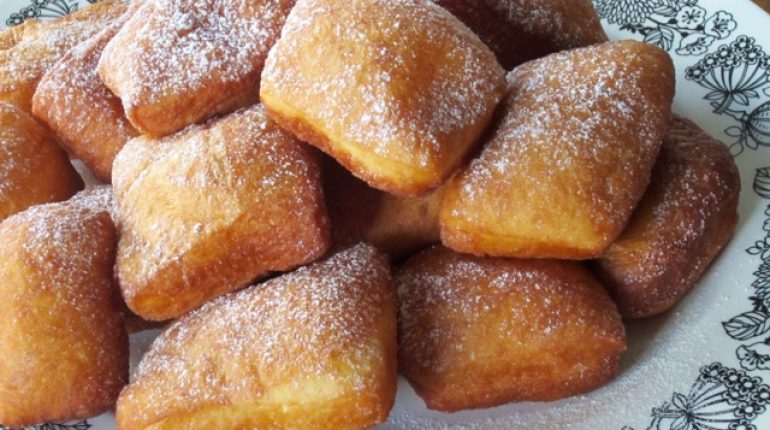 Posted October 26, 2023 by: Admin #Kitchen
I have a fondness for the delightful pairing of cardamom and beignets. When crafting the dough, you have the freedom to incorporate your preferred flavor. Despite this, the beignets aren't excessively sweet, especially after being lightly dusted with confectioners' sugar. May your week be filled with joy!
Advertisement: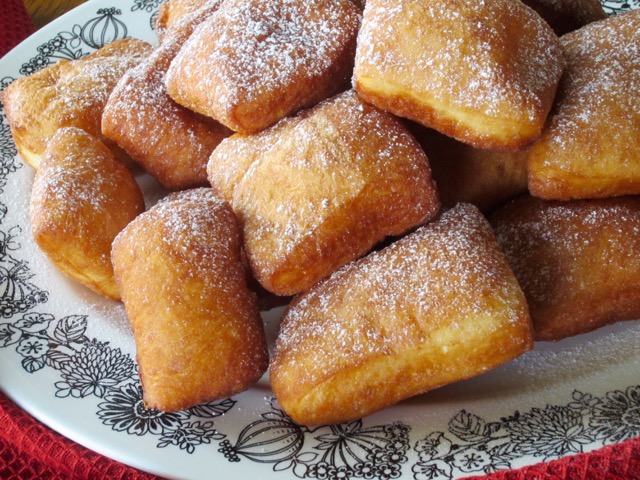 Cardamom Flavoured Beignets
Ingredients
Advertisement:
450g flour (1 Ib, 3 ½ cups) all-purpose flour
¼ cup granulated sugar
1¼ teaspoon Fleischmann's instant yeast
3/4 teaspoon salt
2 teaspoons ground cardamom
½ cup warm water (about 110ºF)
½ cup whole milk
1 large egg
50g (3 tablespoons) butter or margarine, softened
Oil for deep frying
Icing (Confectioners') sugar, for coating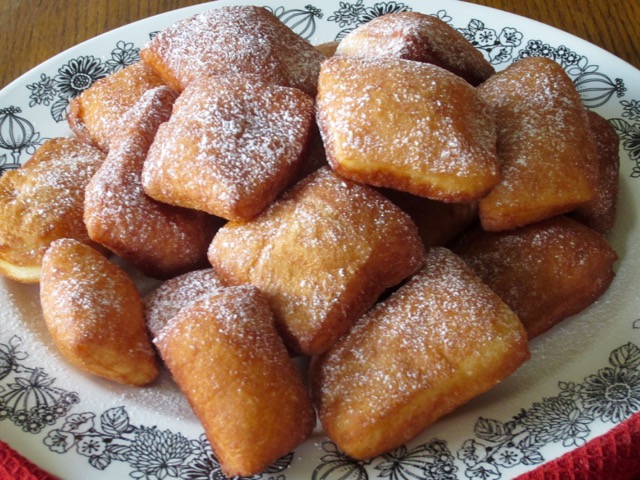 Instructions
In the bowl of a stand mixer, whisk the flour, sugar, yeast, salt, and cardamom, creating a well in the center.
In another bowl, combine the water, milk, and egg. Add the water-milk mixture and butter or margarine to the flour. Use the dough hook attachment to mix until it forms into a ball. Knead the dough for five minutes. (The dough should be firm and slightly sticky at this point.)
Transfer the dough to a lightly floured surface and knead for about one minute until it loses its stickiness. Shape it into a ball and place it in a lightly oiled bowl. Cover it with cling film (plastic wrap) and let it stand in a warm place for about one hour, or until it doubles in size.
Knock back the dough on a lightly floured surface, then roll it into a 14-16 inch square, flipping it over from time to time and lightly dusting it with flour to prevent sticking. Using a pizza wheel or sharp knife, cut the dough into 1½ to 2-inch squares.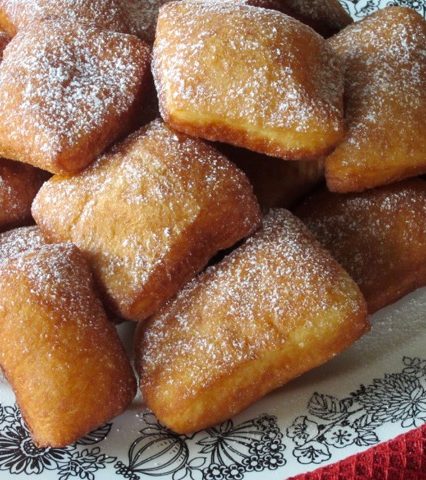 Advertisement:
Place the squares on a floured baking sheet or parchment paper and cover them loosely with plastic wrap. Let them rise in a warm place for 30 minutes.
Heat the oil in a medium pot or deep-fryer to a temperature of 350ºF. Add a few squares to the hot oil and deep-fry them, constantly rolling them around with a fork until they turn golden brown, which should take 1 to 2 minutes. Transfer the beignets to a large bowl lined with a paper towel to drain. Deep fry the rest of the beignets.
Using a fine sieve, coat the beignets with the confectioners' sugar and serve them warm.
NEXT: The best lobster tail recipe
Thanks for your SHARES!
Advertisement:
You May Also Like
Add a comment