Thin Hair vs Thick Hair: How to Tell The Difference & What to Know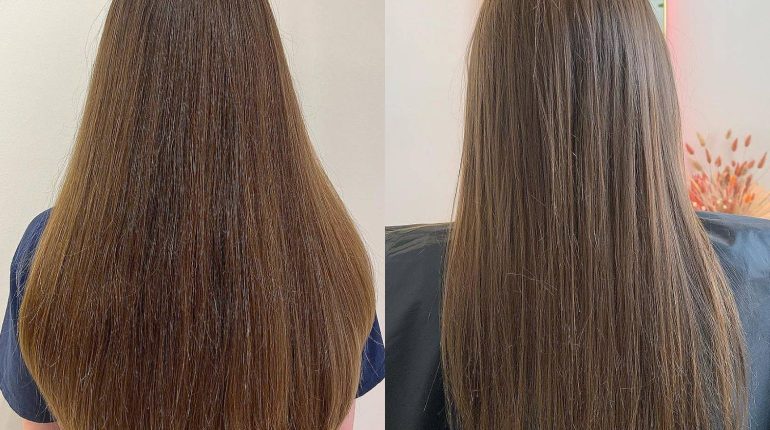 Posted November 9, 2022 by: Admin #Hairstyles
Advertisement:
We should all be aware of our hair type, as this key characteristic determines the style that suits you best and has a big influence on the health of your hair.
You have probably already heard of the terms 'thick hair' and 'fine hair', although what does this really mean? How do you know which type yours is? Why does it matter? More importantly: what exactly is the difference?
The difference between thick and fine hair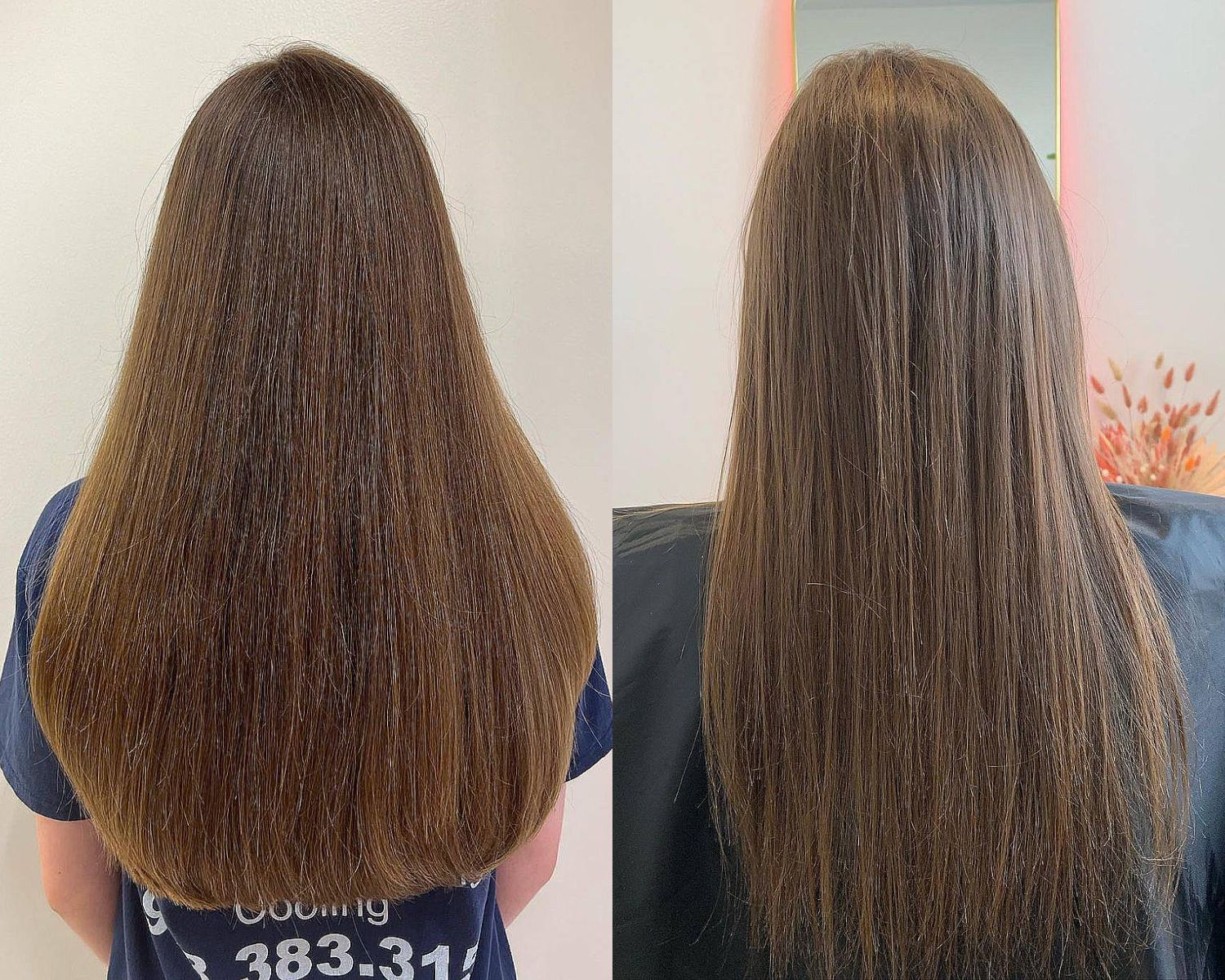 Advertisement:
Having thick hair means that you have more hair per square inch of scalp, or strands of hair that are wider in width.
Meanwhile, on the other hand, if you have finer hair, you will have less hair per inch of scalp, or strands with a thinner width, leaving more visible skin.
Not all hair is the same width, and the terms thick and thin can refer to the width of individual hair strands or the number of hairs per inch of the scalp.
Advertisement:
Keep every type of hair healthy
Each type of hair needs its own special care because there are different factors that go into the overall health of your hair.
We'll start with thick hair and the best way to keep it healthy!
Thick hair will use up a ton of shampoo and conditioner, so it's best to have a shampoo that works for you. If your hair is drier, hair masks and leave-in conditioners will be your best friends.
Advertisement:
It is also important to keep tangles under control to combat knots. Keep them at bay by using a detangling brush. It will be an investment that will be worth it. If you have curly hair, it is best to opt for a comb.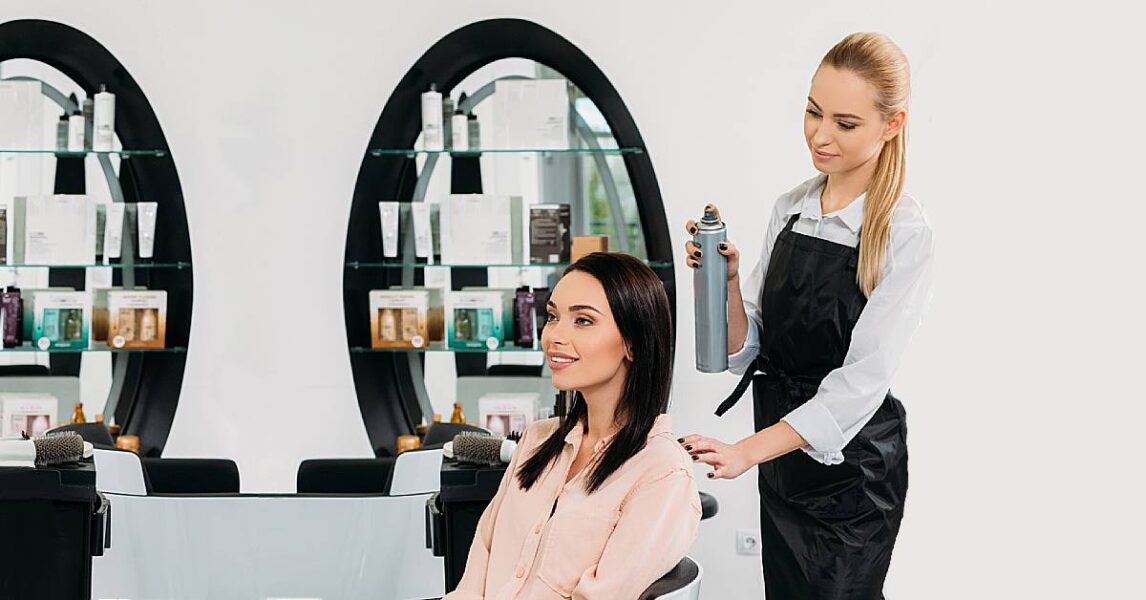 While drying your hair, you'll want to avoid a blow dryer (unless you have hours to wait for your locks to dry) and use a towel to gently pat your hair dry.
Meanwhile, with thinner hair, you have your strengths and challenges when it comes to keeping your hair healthy.
Advertisement:
Thinner hair can be trickier to work with because thinner strands and less hair per inch of scalp generally mean your hair is a bit more delicate.
Simply put, the less hair you have, the less shampoo and conditioner you'll need to use. Take care to avoid overusing products as they can weigh down your hair and leave it greasy.
You should also comb your hair gently to keep it tangle-free, but be careful not to over-brush or comb it, so your scalp's natural oils don't weigh you down!
Advertisement:
The best haircuts for you
The best haircuts for each hair type may depend on other factors. Is your hair curly? Straight? textured? Keep all factors in mind when choosing a haircut, because a haircut that works for thick, straight hair may not work for curly hair.
thick haircuts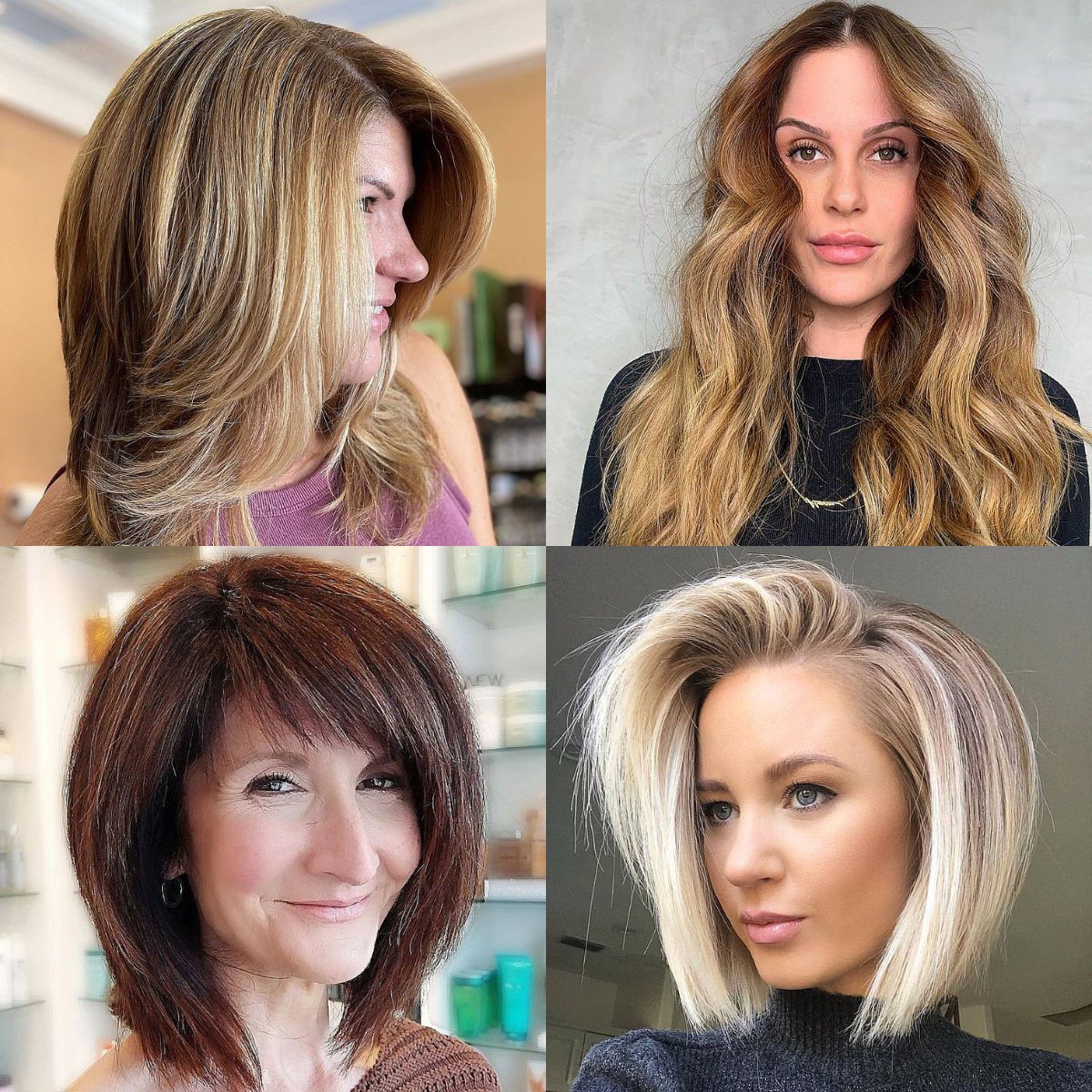 The thicker your hair, the longer it will fall! Growing your hair out is a great option for women with thicker hair because shorter cuts won't look good without tons of training.
It's important to remember that when it comes to thick hair, layers are your best friend. Layers give your hair a little extra movement and make certain styles, like hand-curling, easier overall.
Advertisement:
But if shorter cuts are your thing, bobs are also possible, as long as they're done right. Just make sure your haircut suits your face shape.
fine haircuts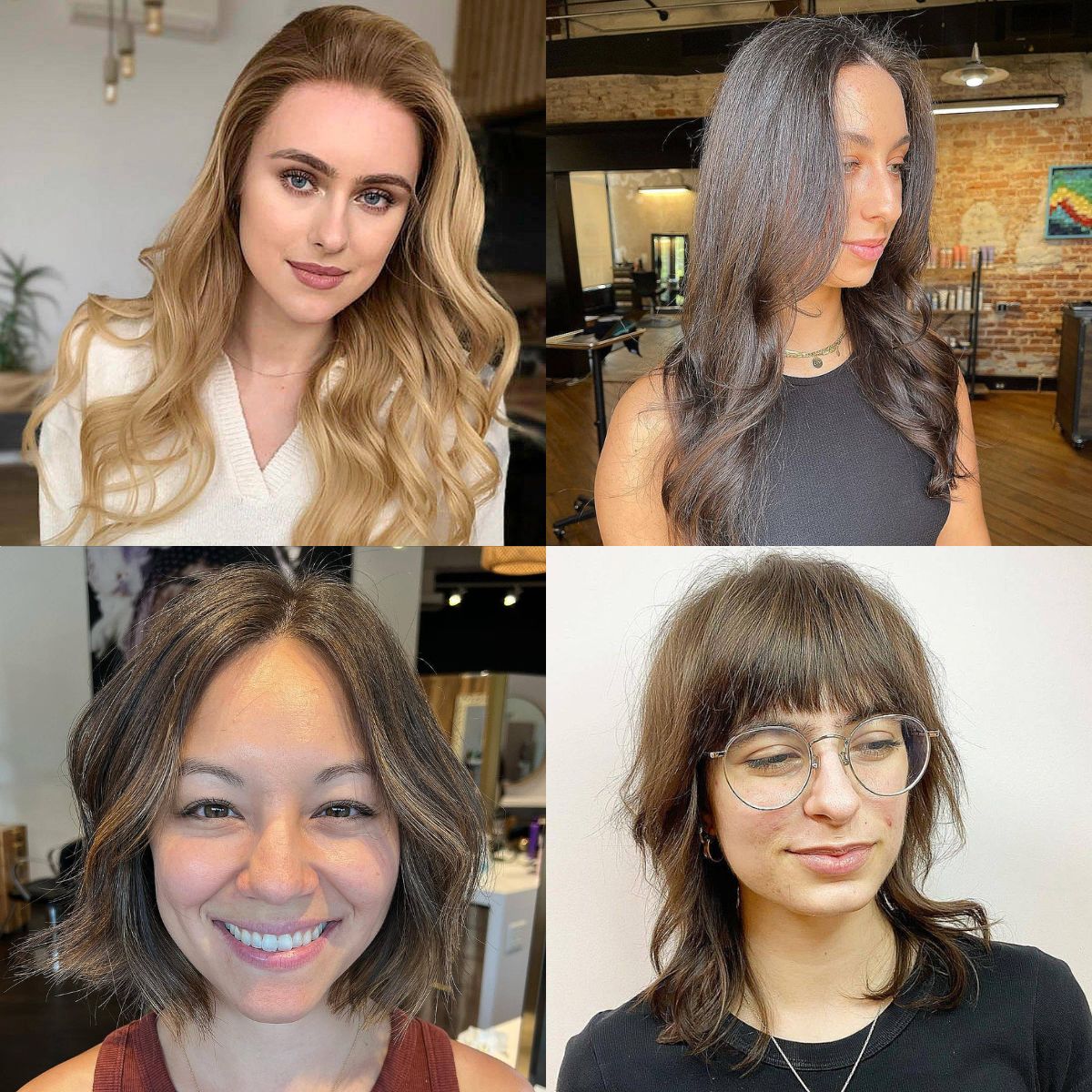 Thinner hair should be paired with easy-to-manage haircuts, such as a shoulder-length lob cut. This haircut can make your hair appear thicker.
A blunt cut is also a good option if you have thinner hair because it's manageable, sleek, and makes it easier to keep split ends at bay.
Advertisement:
The best hair care products
Good products are a must for all hair types, but finding the perfect one can be a bit tricky. We've picked the best products for thick and fine hair so you can always be in your best shape!
We'll start with Native Coconut Vanilla Moisturizing Shampoo, a vegan, cruelty-free, and paraben-free shampoo made with thick hair in mind. This shampoo is fantastic for keeping your hair healthy and hydrated!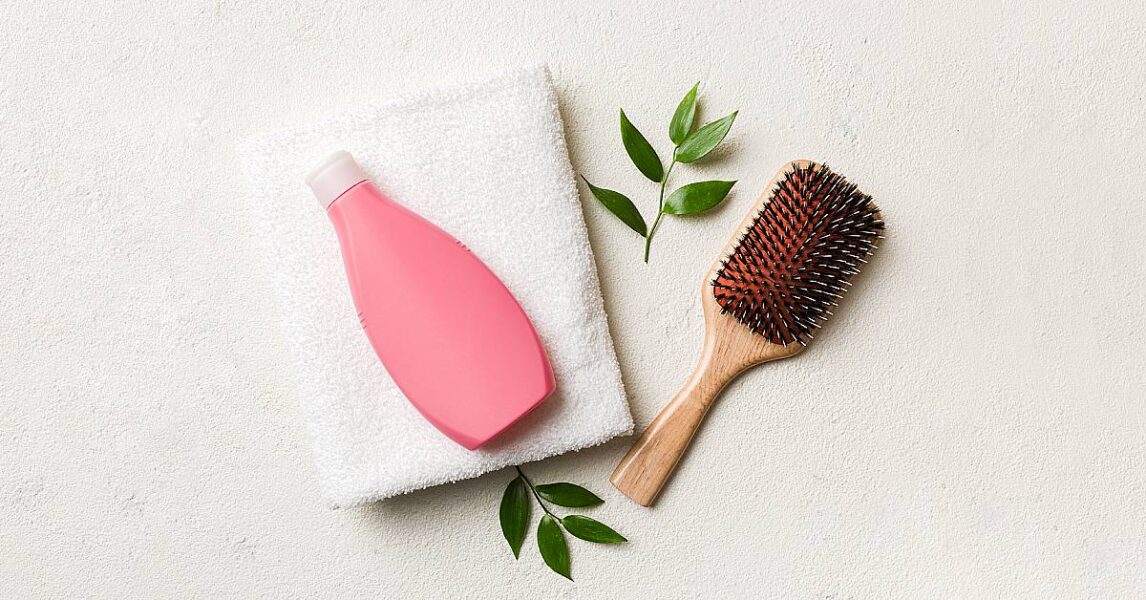 If you have fine, flat hair, you may want to purchase a bottle of Kerastase Densifique Densifying Mousse to give your hair a little more volume without the extra weight. It also encourages healthy hair growth!
If you're looking for something gentle to repair fine, damaged hair, the Vernon Francois Nourishing Water Mist is a must. This affordable treatment mist is designed to support healthy growth and strengthen weakened hair without drastic results.
Need a pre-styler for thick hair that you can't seem to tame? This invisible hairdressing oil is a perfect tool for detangling, preventing breakage, moisturizing and defrizzing. It's even safe for color-treated hair, cruelty-free, and made without parabens or sulfates.
Style guide for thick hair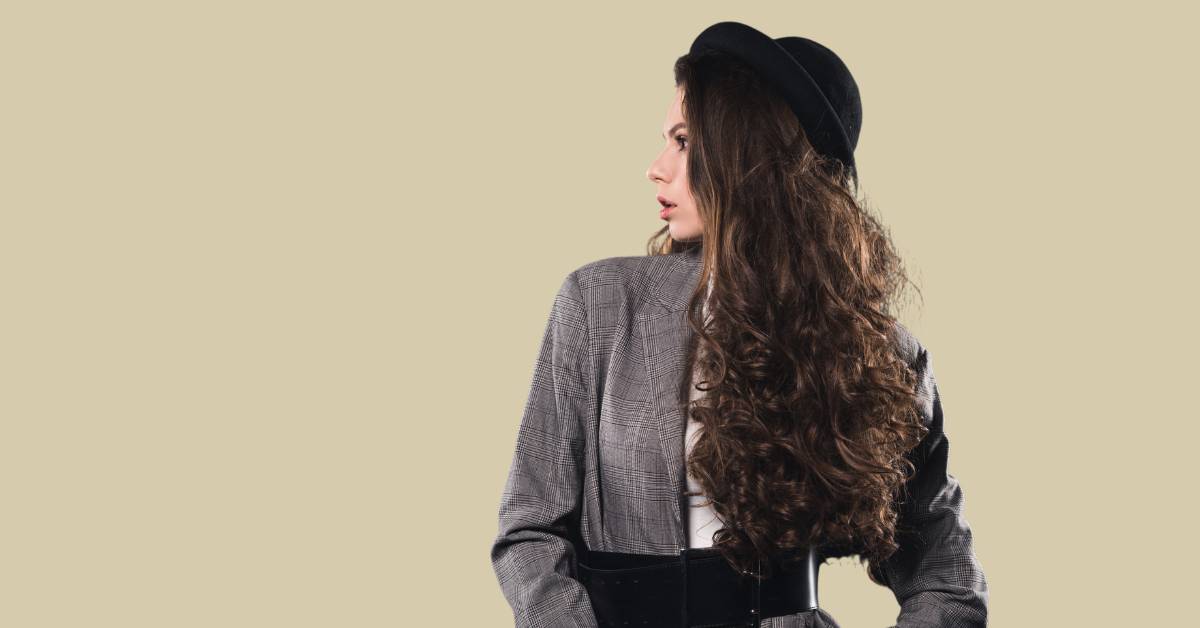 If you have your new haircut, products, and hair type, all that's left to do is learn how to style your hair!
Thick hair can be heavy, so it's best to try to avoid messy updos and anything that can pull your hair and leave you with headaches. But if you still need your hair up and out of the way, we've got you covered.
Braids are always a great option for longer hair, and it's a great way to get through the day while keeping tangles at bay, but if you've recently layered for the first time, a low ponytail may be a much better option.
Style guide for fine hair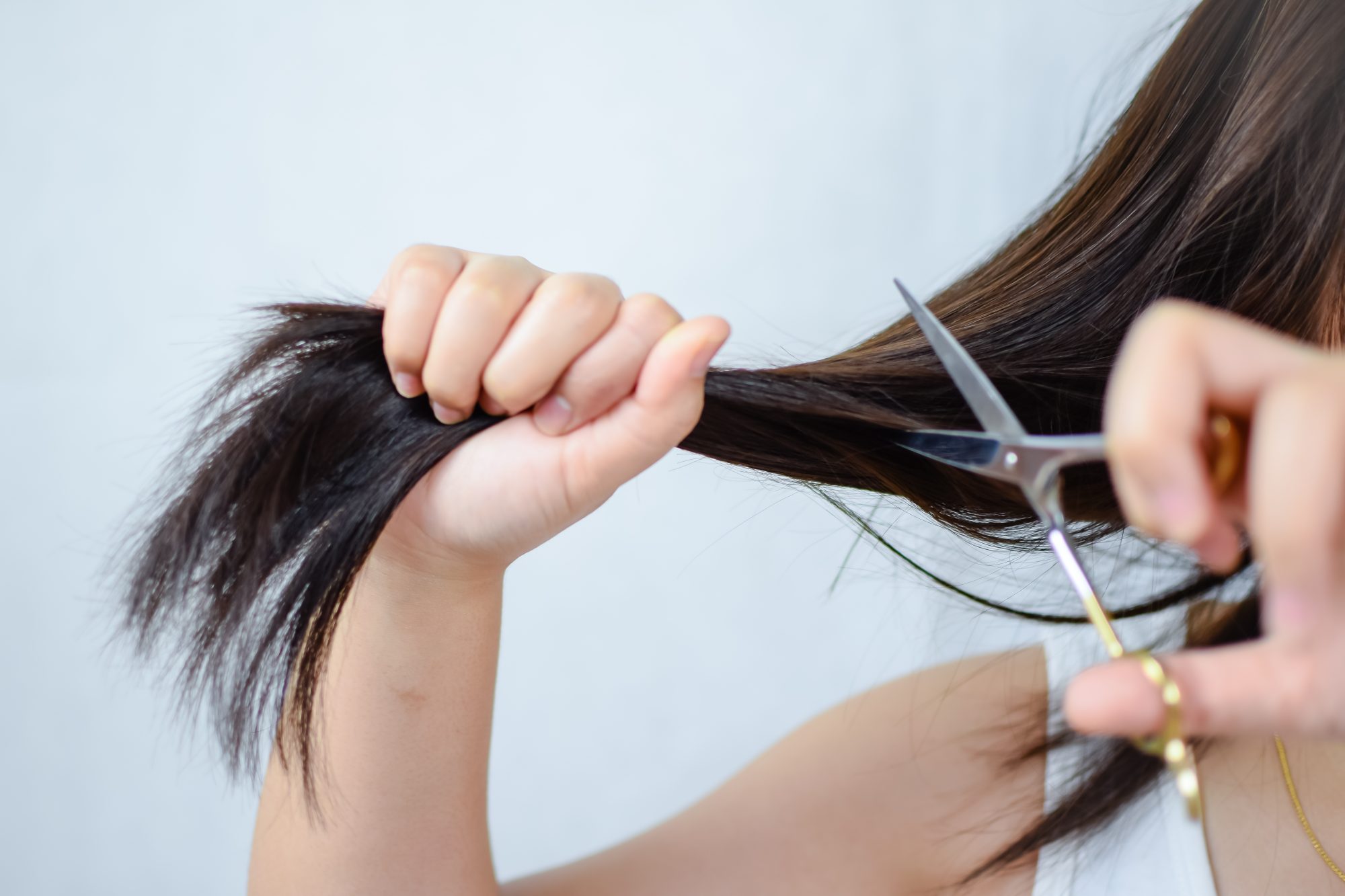 Fine hair has its ups and downs because while tangles and bad hair days are less of an issue, finding a style that's both trendy and functional can be quite a challenge.
Try simple styles and try some light products to create an illusion of volume, if you plan to wear your hair down. Volumizing powders are ideal for occasional use.
Another simple tip is to change the part of your hair, which can not only give you a fresh new look, but can also help hide those pesky flyaways.
Next: Hair Conditioning 101: How to Do It Right
READ IT!
Advertisement:
Thanks for your SHARES!
You May Also Like
Add a comment