15 Edgy Jaw-Length Choppy Bobs Women Are Getting Right Now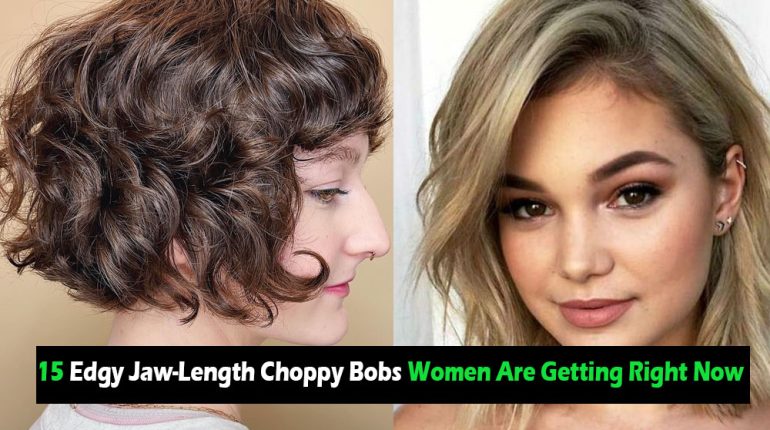 Posted November 10, 2022 by: Admin #Hairstyles
#1:

Jaw-Brushing French Bob for Curly Hair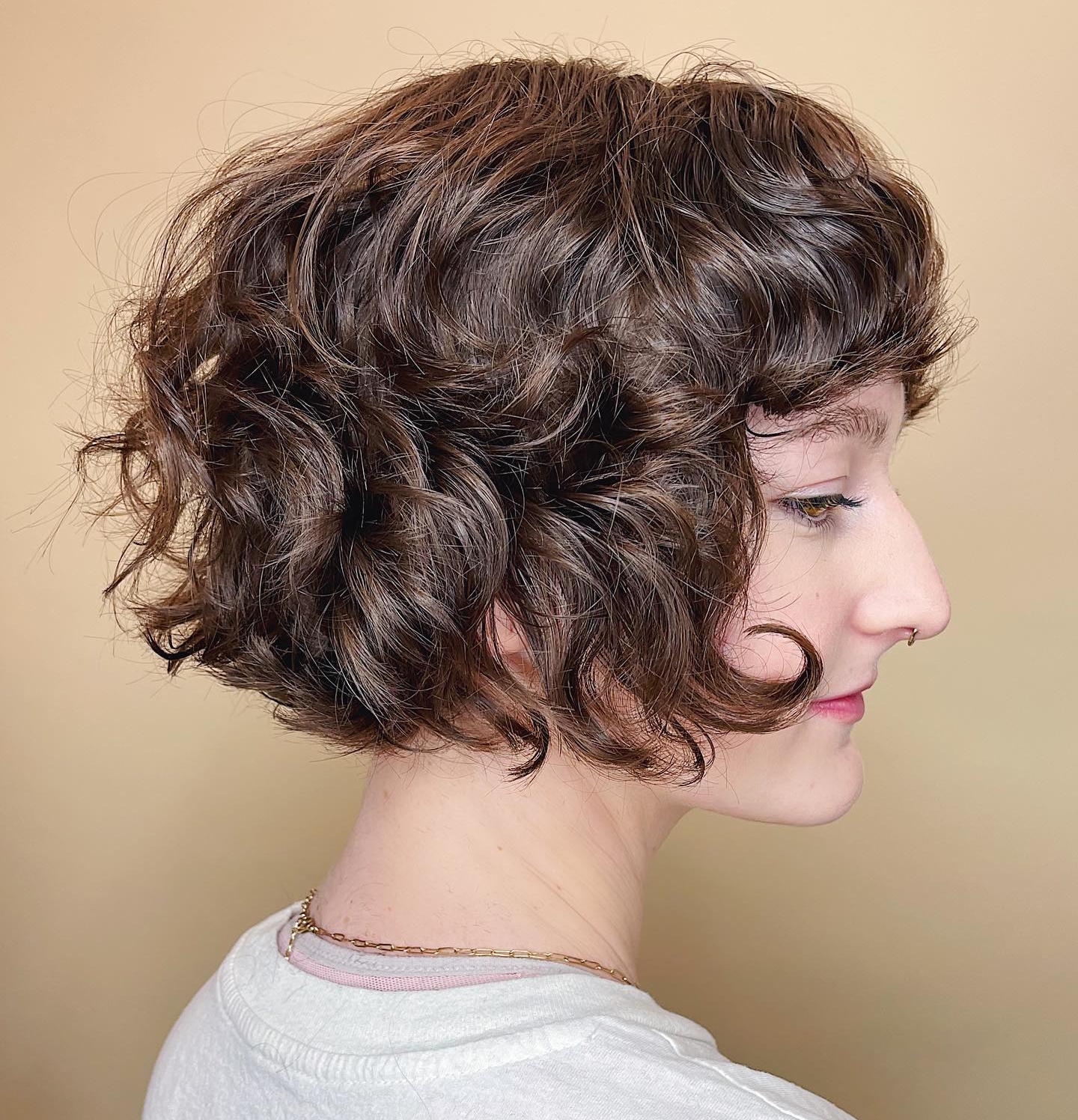 Advertisement:
The French bob for curly hair has been a popular request in many salons lately! This special hairstyle is very similar to a normal chin and shoulder length bob, but it is a much shorter haircut. Done correctly, and close to the length of the ears, this French bob creates a nice wedge. If you have curly hair and are looking for something to lighten your hair and give you a whiskey illusion with little maintenance, then the French bob is the cut for you!
#2:

Airy Bob Style with Side Parting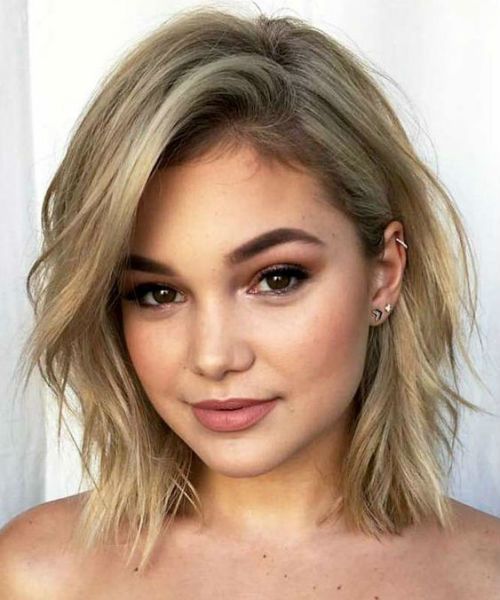 Advertisement:
A side-parted bob is an easy, chic short haircut that I would recommend if you need an easy new look. This daring style will show off your beautiful long neck and pointed jaw, and of course, a little movement behind the ear will make your cheekbones stand out. Blow it out with a deep parting and your natural wave for a sexy tousled finish.
#3:

Sleek Jaw-Length Bob on Straight Hair

A choppy bob is the definition of chic. You will have to style your haircut straight to get the perfect round finish and create the perfect look. Bob haircuts are so flexible when it comes to styling them, by adding a nice little crease behind the ear to highlight your gorgeous earring and add a sexy touch to your sleek look.
#4:

Wavy Bob with Jagged Ends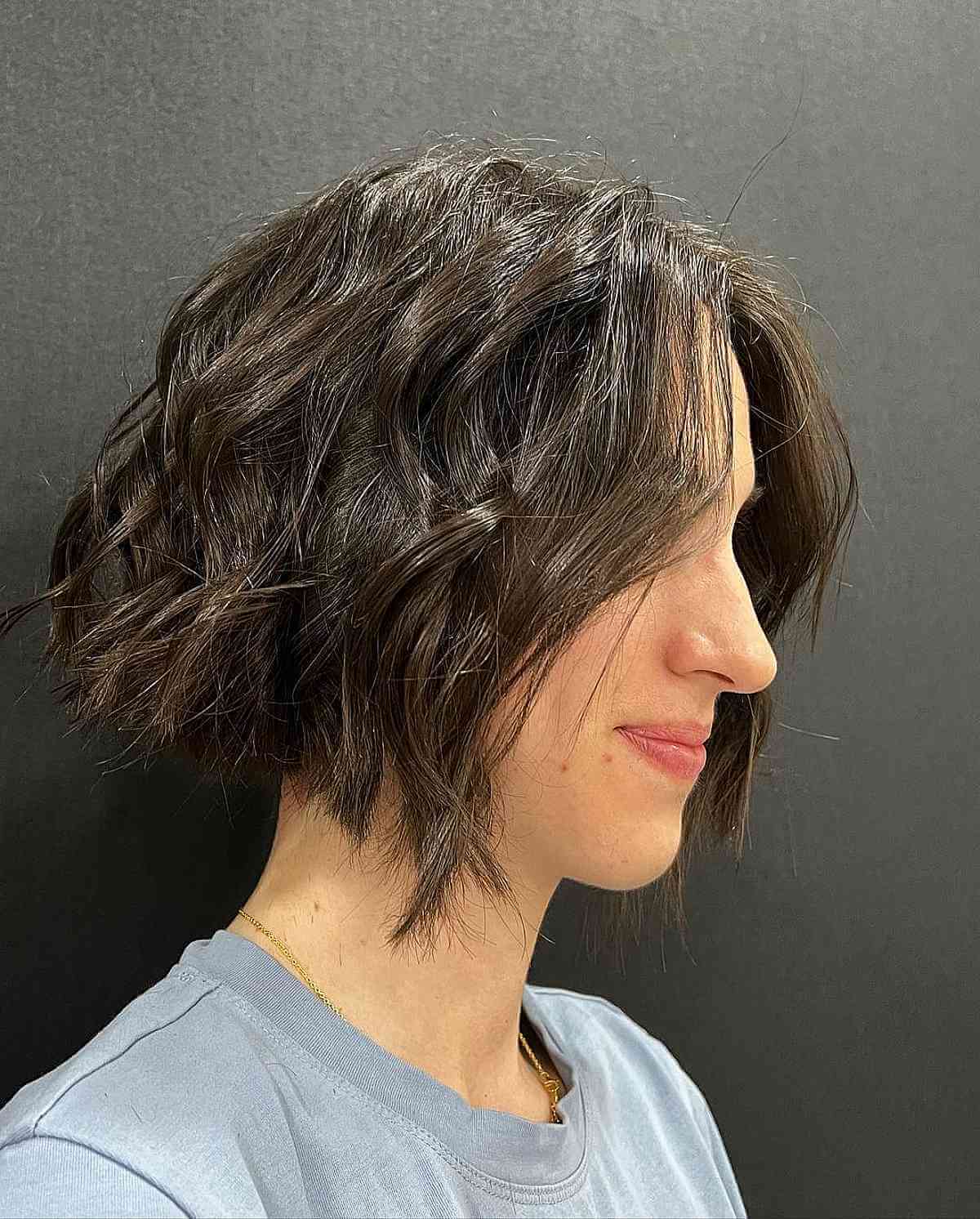 Advertisement:
You should consider a wavy bob with jagged ends if you are looking for a modern look. Ask your stylist for minimal layers and spiky cuts at the ends, and you'll be able to style your short hair with ease. You can try air drying if you have some waves or try curling your long layers with a wand. You'll want to finish with a bit of wax for a tousled, messy finish. No matter what your face shape is, this short hairstyle complements women well.
#5:

Straight Messy Bob with Choppy Bangs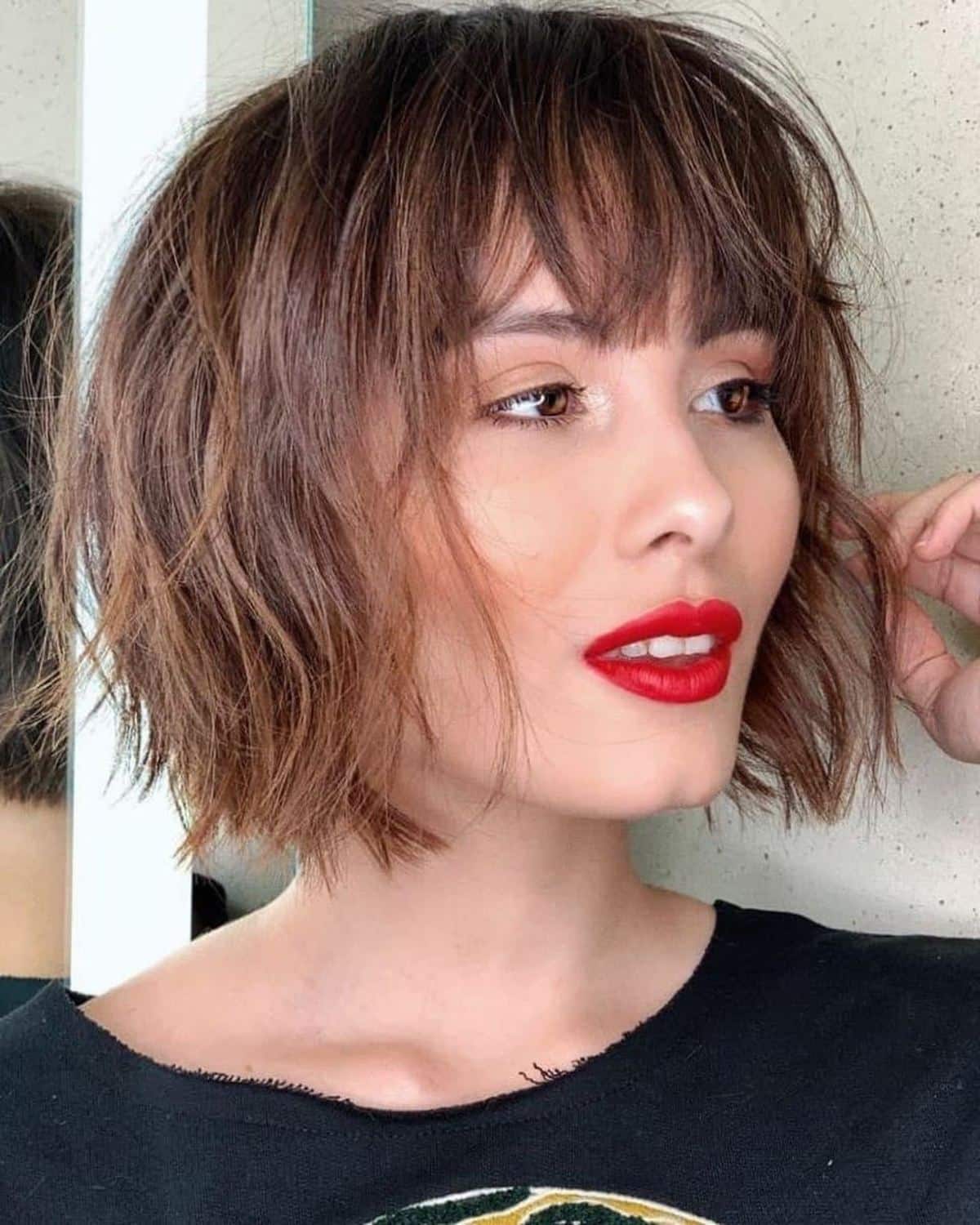 You will want to try a smooth and messy bob. If you have a round face shape, a jaw-length haircut with bangs is a great option. You will find it easy to style this cut if you have straight hair texture. Ask your stylist to layer throughout your bob, and you can blow dry with your hands. You can finish with a wax product such as Wax Blast from Redken for amazing results.
Advertisement:
#6:

Asymmetrical Cropped Bob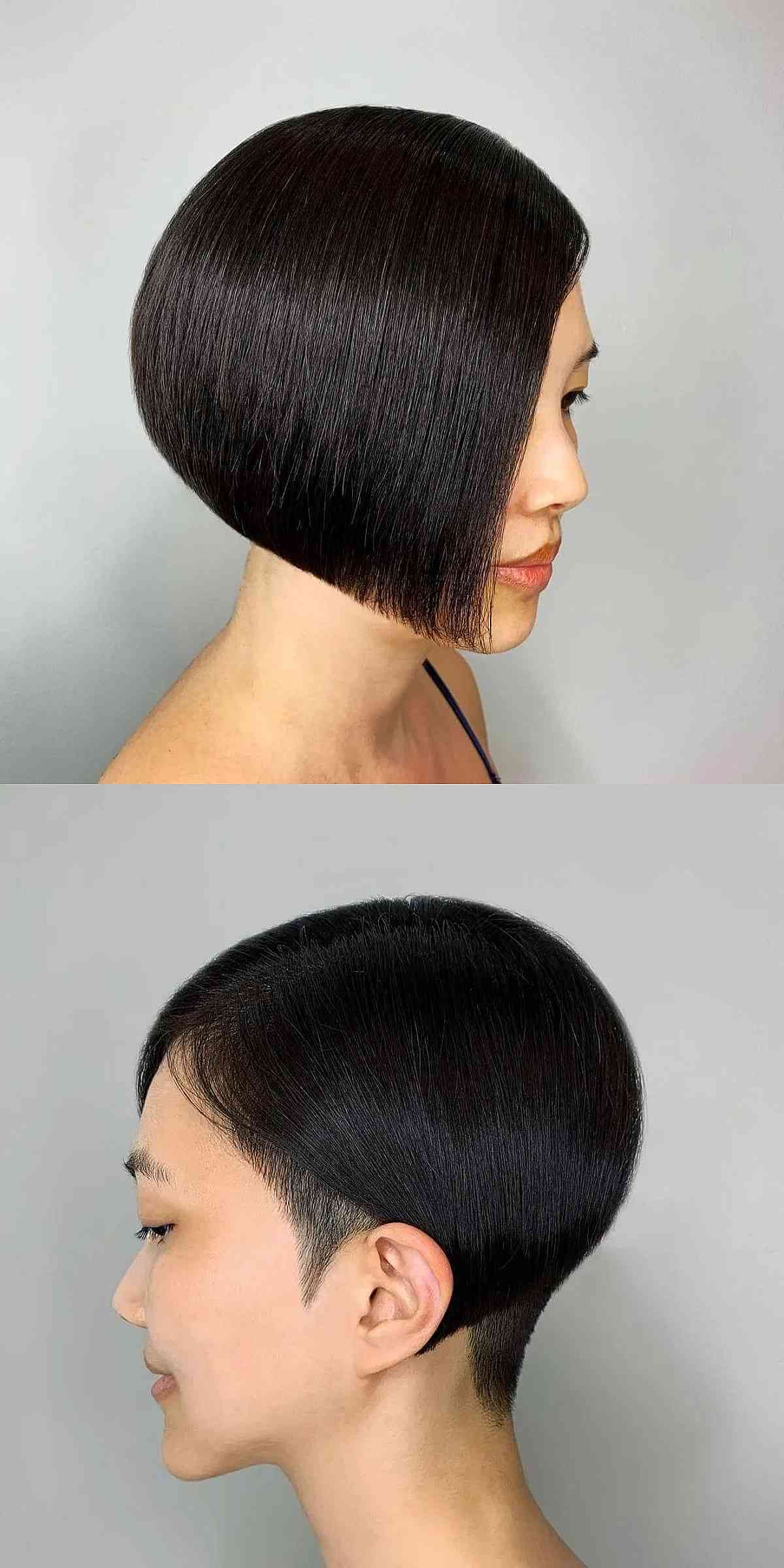 When looking to switch up your style, try an asymmetrical cropped bob to really add a bit of edginess to your look. An A-line bob is perfect for women with a strong jawline, as the baseline of the cut should follow that line. Adding an undercut not only creates an edgy hairstyle, but also removes weight if you have thick hair and want to try this style.
#7:

Tousled Inverted Bob for Thick Hair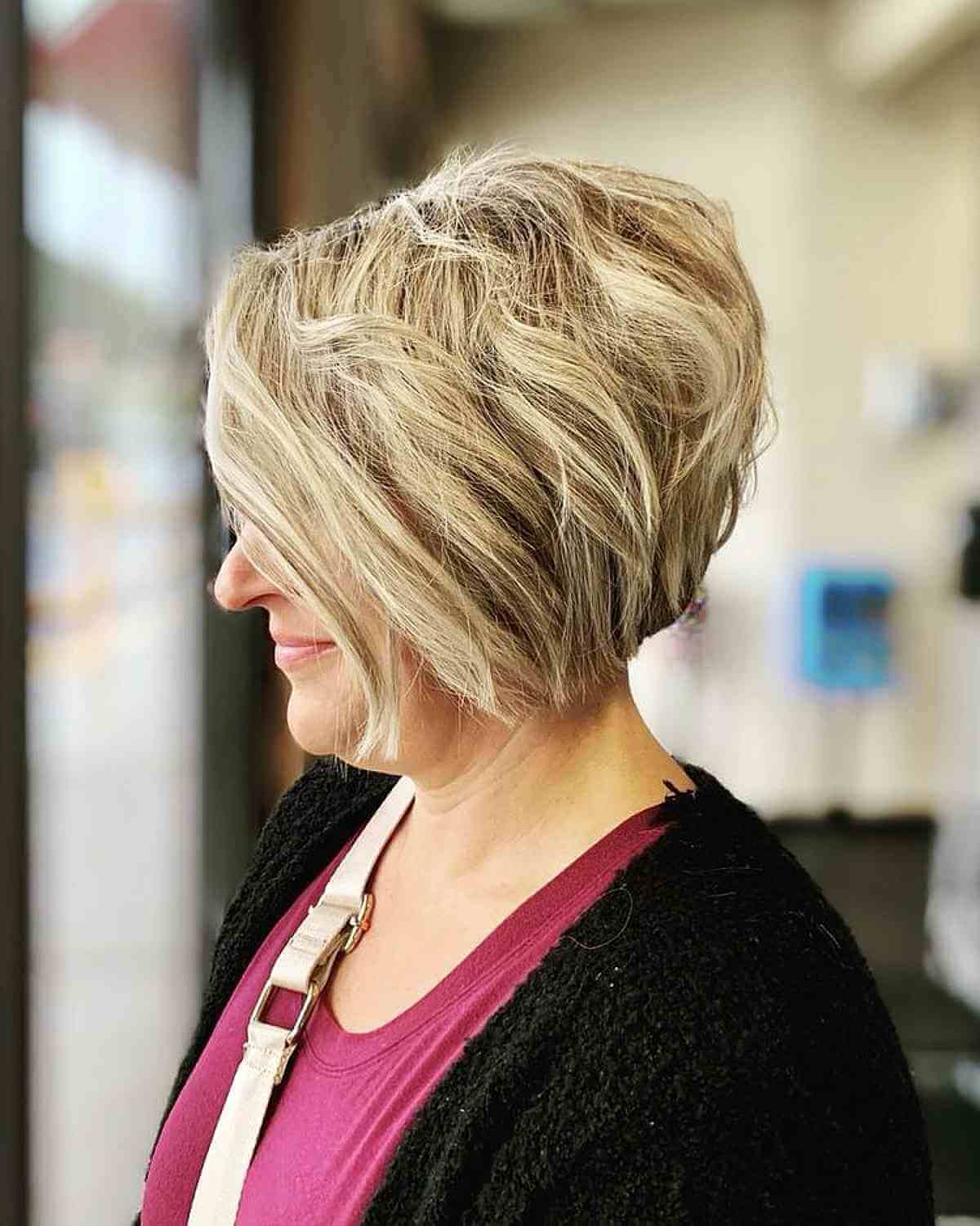 A tousled inverted bob is a great option if you have thick, thick hair. Adding layers will give you a choppy cut effect that will remove bulk and help you create beautiful waves when styling. When you're ready to style this short bob, I'd recommend using a flat iron for an effortless, beachy look, and finishing with a textured salt spray for the finishing touch.
Advertisement:
#8:

Inverted Choppy Bob with Fringes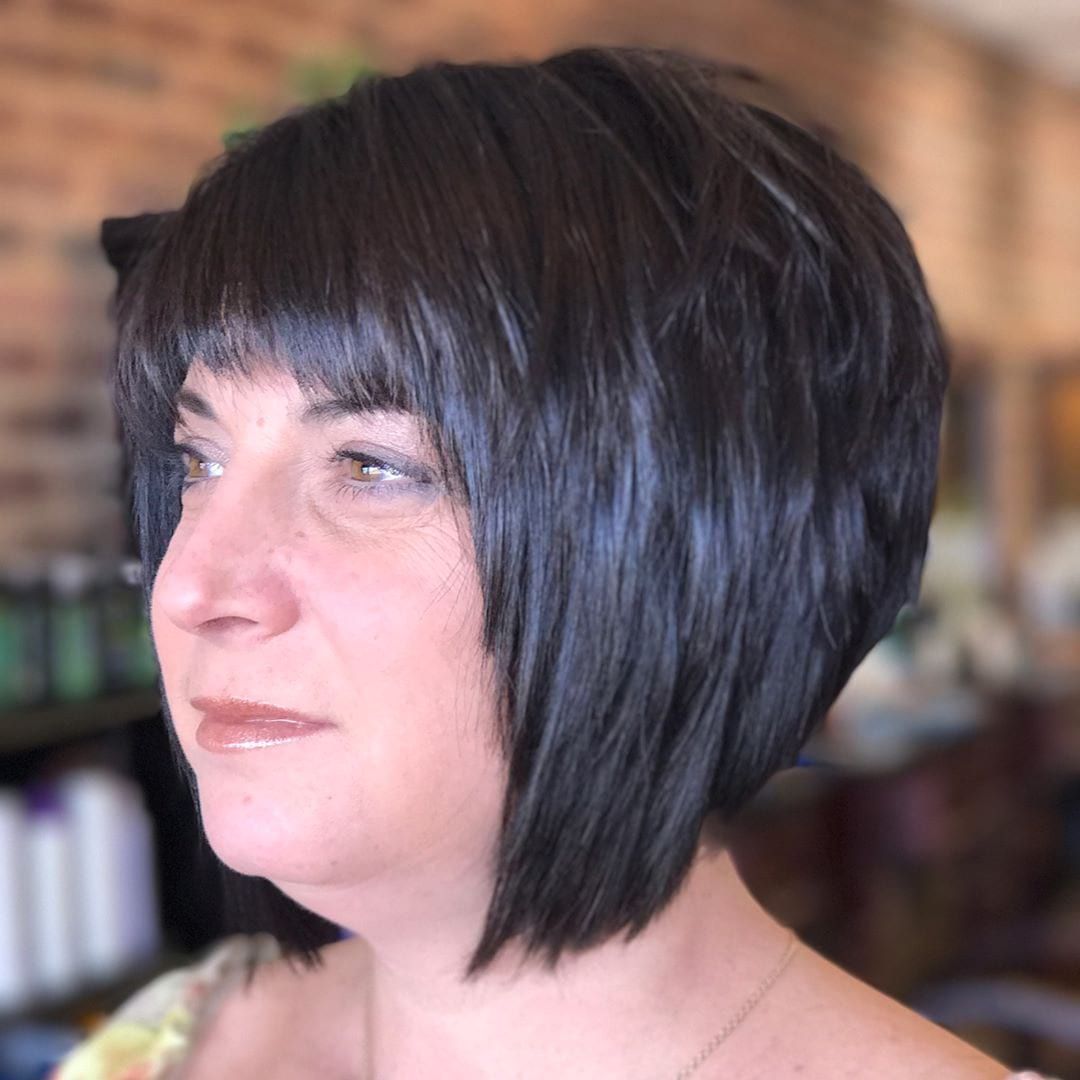 An inverted choppy bob with fringes has many styling options and is one of the most popular jaw-length hairstyles. If you have fine hair, you may want to consider an inverted bob as it consists of many layers, creating a fuller hairstyle.
#9:

Short Stacked Bob with Blunt Bangs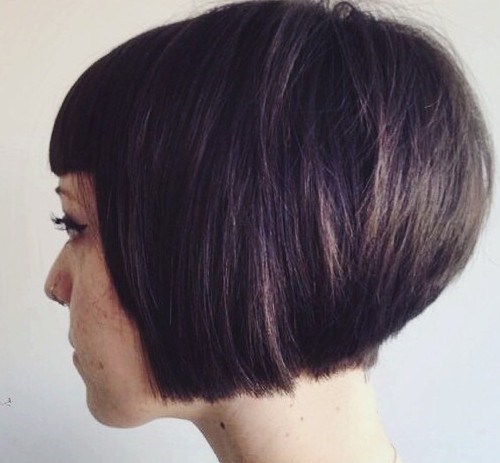 Advertisement:
A short, stacked bob with blunt bangs is an edgy style if you're looking for a unique change. If you have hair on the thicker side, I would recommend this haircut as you have a full round finish. For women over 50, you'll definitely want to ask your stylist for layers to add different textures and dimensions to your choppy hairstyle.
#10:

Blunt Bob Undone for Round Faces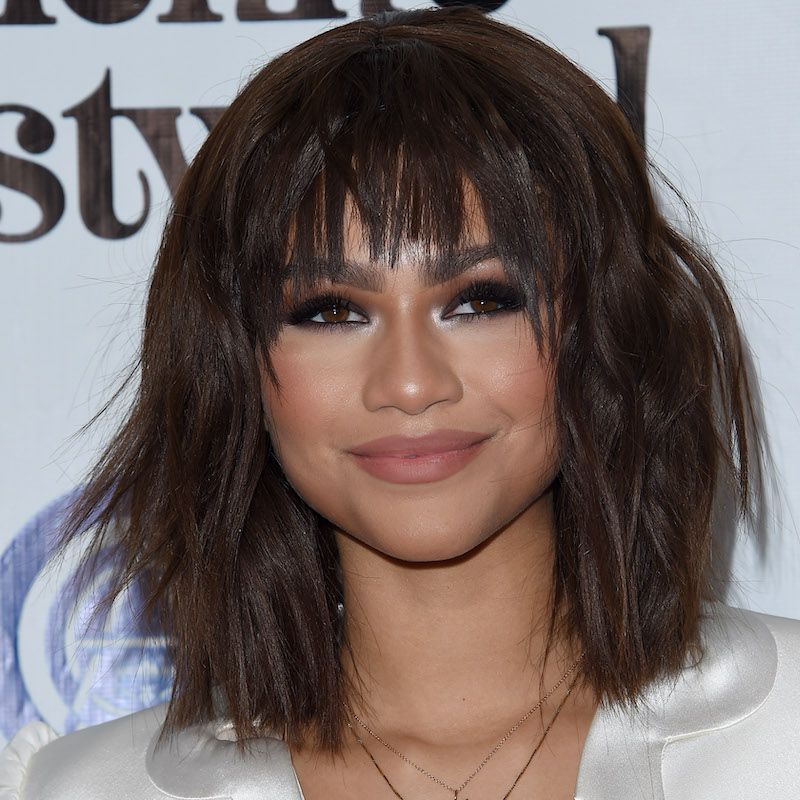 When considering a new haircut for a round face, try a jaw-length style to frame your face. The undone blunt bob is perfect for a round face because it draws more attention to the eyes and cheekbones, rather than the jawline or anything below. A choppy haircut has a lot of texture that will amplify the movement of your hair, but it will also add a bit of edginess to your look.
#11:

Textured Layers and Curtain Bangs for Square Faces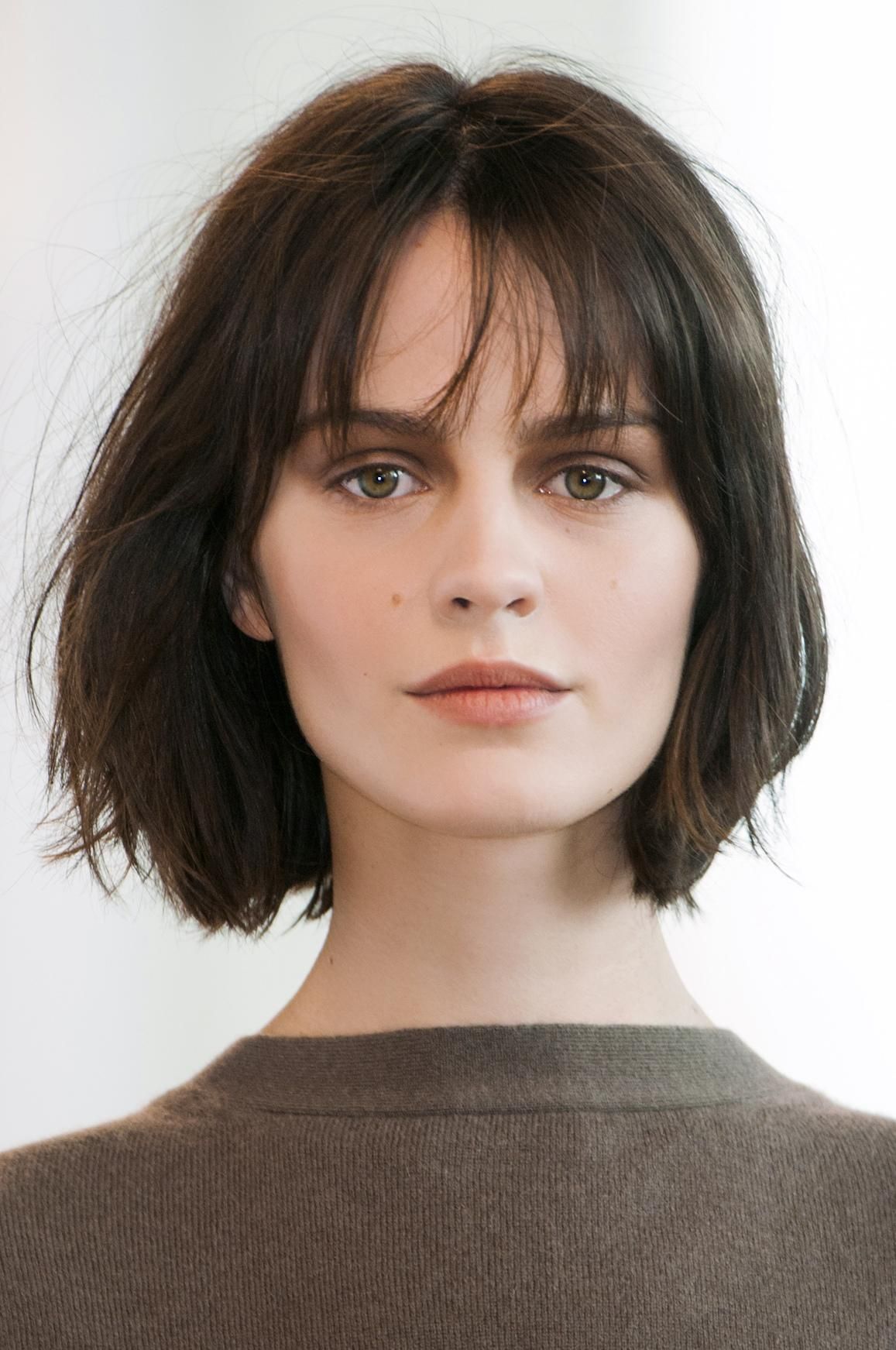 Advertisement:
Wear your hair with textured layers and curtain bangs if you're looking for a style that complements a square face shape. If you're not sure what face shape you have but know your current look isn't working, talk to your stylist. The curtain bangs soften the corners of the forehead and the jawline is well balanced. You can style your edgy haircut with a medium round brush and for versatility you can tuck it back or pull it towards your face. You will need to see your stylist to change your shape every five weeks.
#12:

Graduated Bob for Women with Fine Hair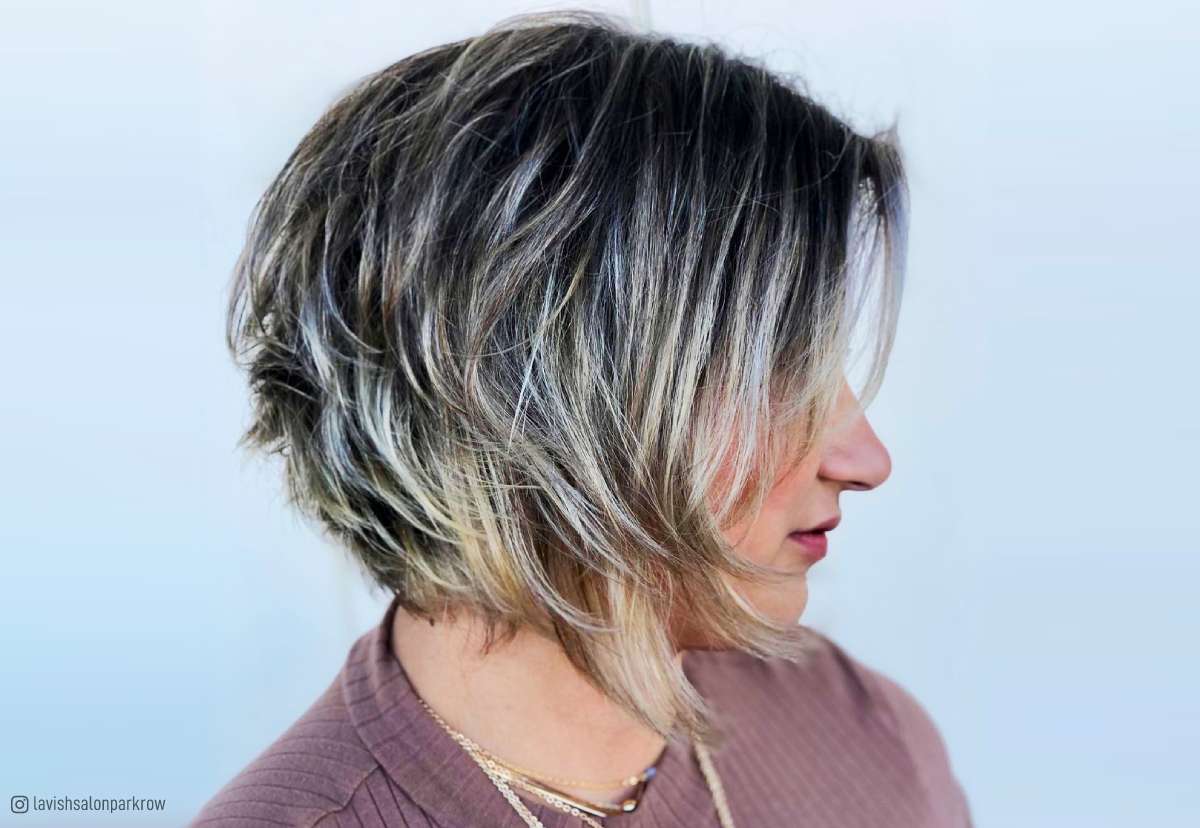 Even women with fine hair can rock a graduated bob. Ask your stylist to keep the layers longer to keep the weight of her hair down and make it look as thick as possible. Women over 60 will look fantastic with minimal layers, creating a wispy shape. You'll want to make sure you use a volumizing product and make sure to pat dry with your hands. A round brush will remove too much body from your hair. A key point is to keep the finished style closer to the shape of the head so that it cannot be seen through.
#13:

Short-Feathered Layers with Micro Bangs for Fine Hair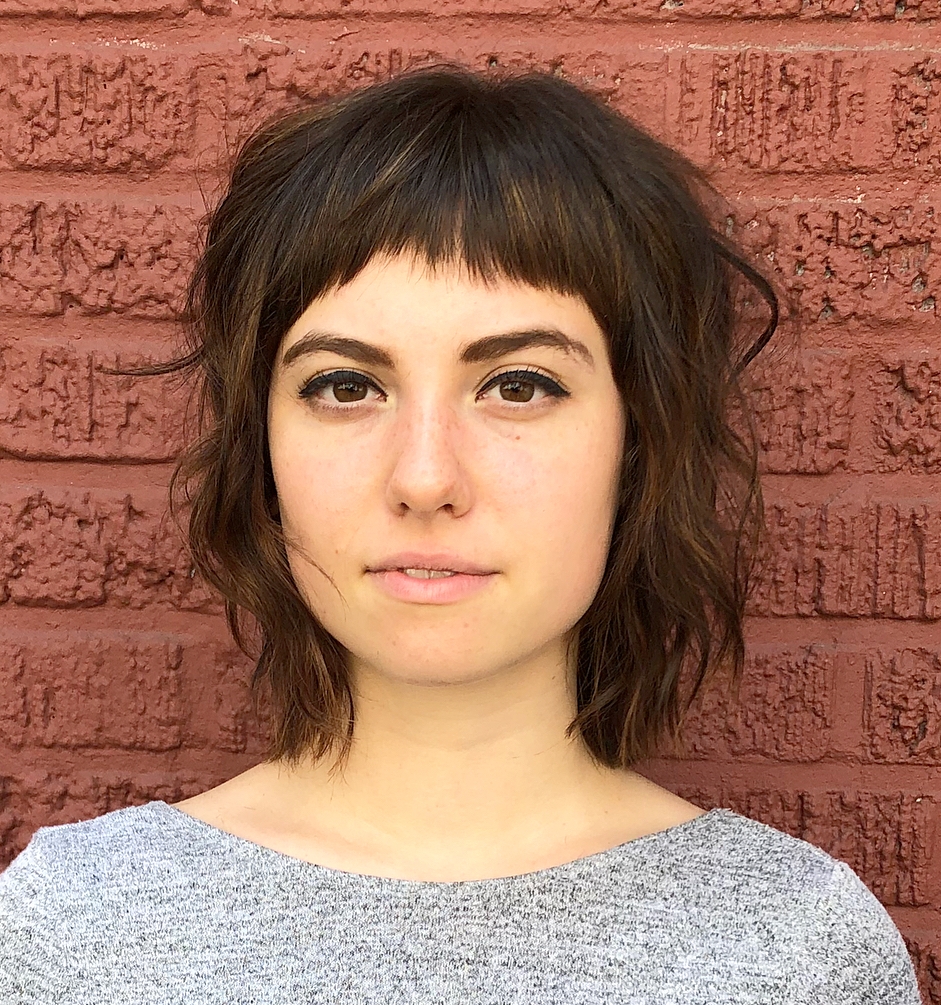 Advertisement:
If you have fine hair, try short feathered layers and micro bangs and make your hair appear thicker. A jaw-length cut will add volume and is a sexy length. Be sure to ask your stylist for minimal layers to retain the weight of your hair. A short style with chunky bangs is easy to manage and works well on most face shapes. Be sure to add a volumizing lotion and use your hands to blot, not a brush, to promote the most bounce.
#14:

Layered Jaw-Length Bob for Wavy Hair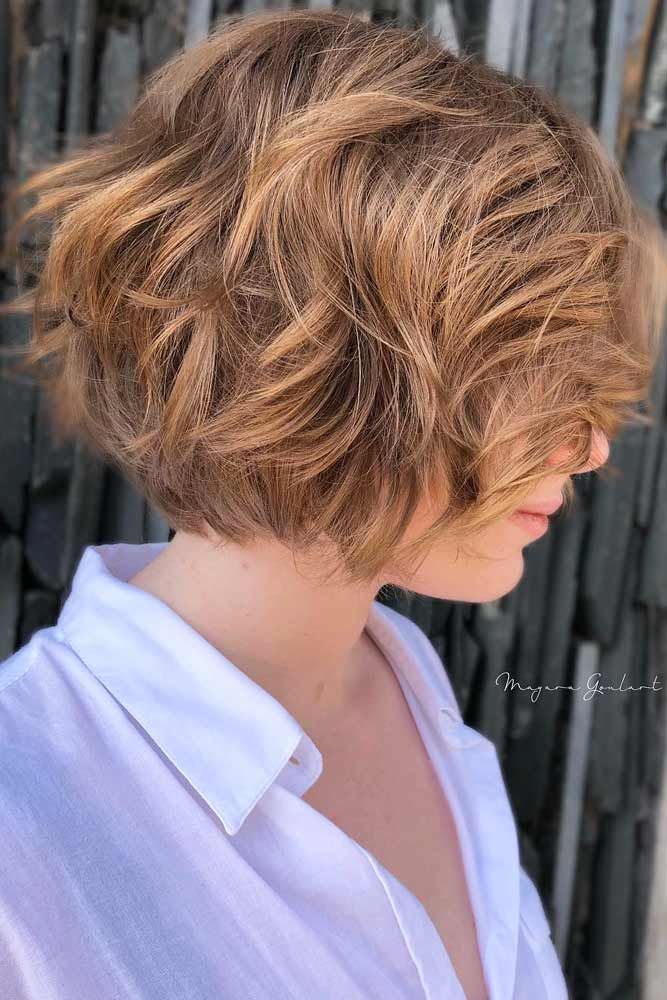 Get the beachy hair of your dreams with a jaw-length, layered bob. A bob cut will make your waves stand up easily for an effortless beachy vibe. Choppy style layers will give your hair a lot of movement and bounce. Go ahead and show off your beautiful tousled locks.
#15:

Short Bob with Shaved Layers and Loose Waves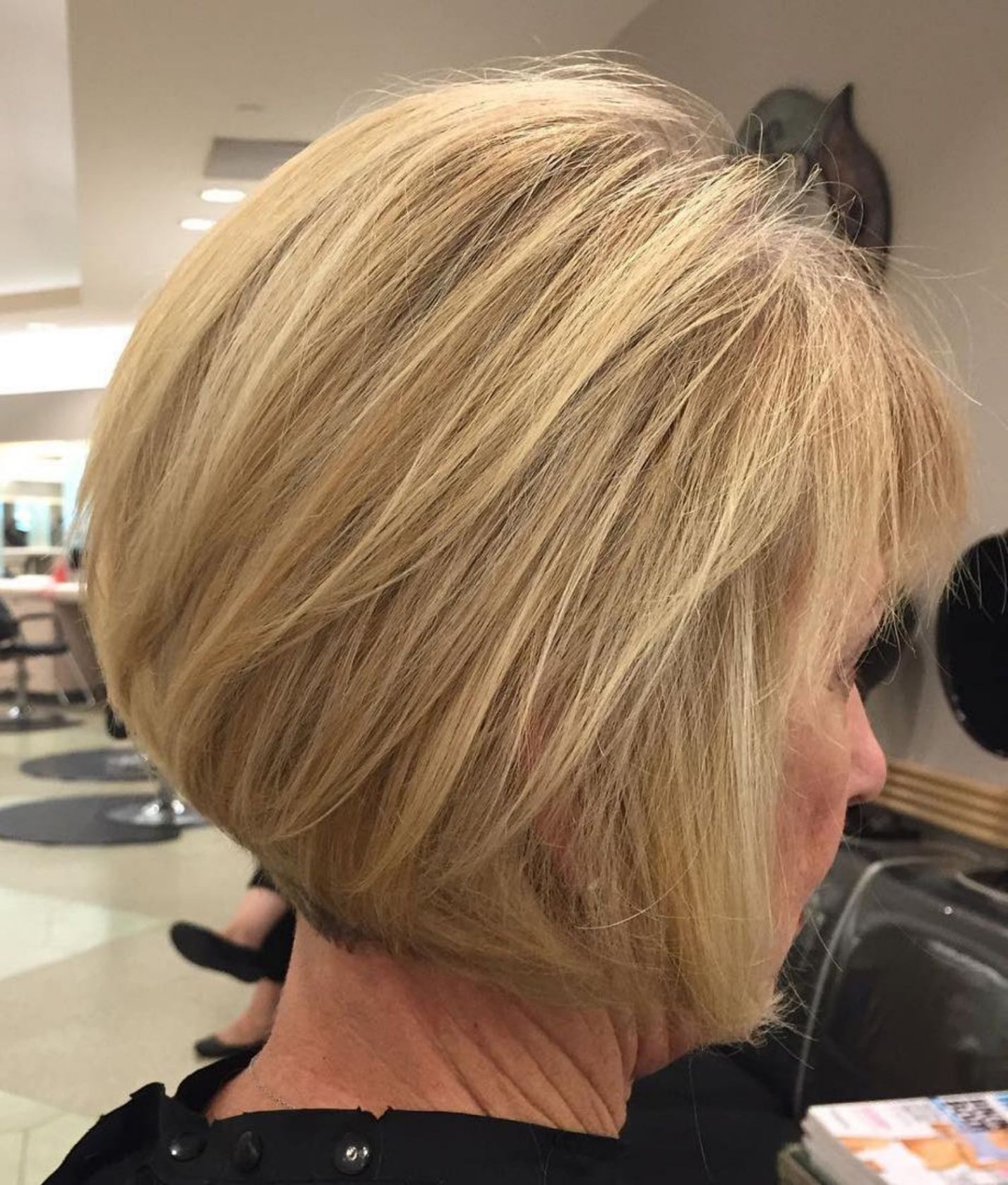 Consider a short bob with shaved layers and loose waves if you're growing a shorter crop. Bobs are a good hair idea when you're growing out because you can let the shorter layers catch up with each other. The shaved layers make this a more edgy cut. Style with loose waves and Eufora Details dry texture spray for all the sass.
Next: 26 Stylish Graduated Bobs for Older Women That Are Easy to Style
READ IT!
Advertisement:
Thanks for your SHARES!
You May Also Like
Add a comment