18 Modern and Youthful Short Bob Haircuts For Women Over 50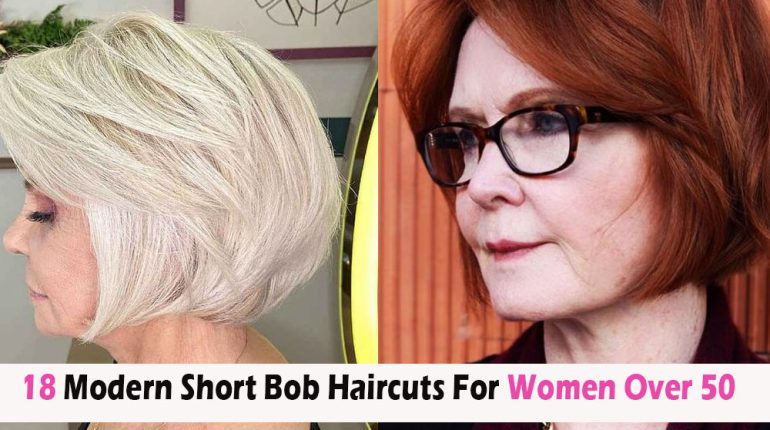 Posted November 9, 2022 by: Admin #Hairstyles
The shorter haircuts for women over 50 range from ear to neck length, providing chic and ageless styles. Jay Yeung is a Hong Kong-based hair artist who is sharing his knowledge and advice about this look.
Advertisement:
" The greatest benefit of wearing a bob is that it can enhance a woman's sense of style, in addition to making her look and feel young," Yeung explains. And because most women keep their hair long, chopping your hair short will make you look unique.
Yeung says that when choosing a haircut, go for one that matches your hair colour. It will add more movement and dimension to a bob cut. " A light-coloured bob, for example, will make you look young and fresh," he adds.
#1:

Sleek Asymmetrical Bob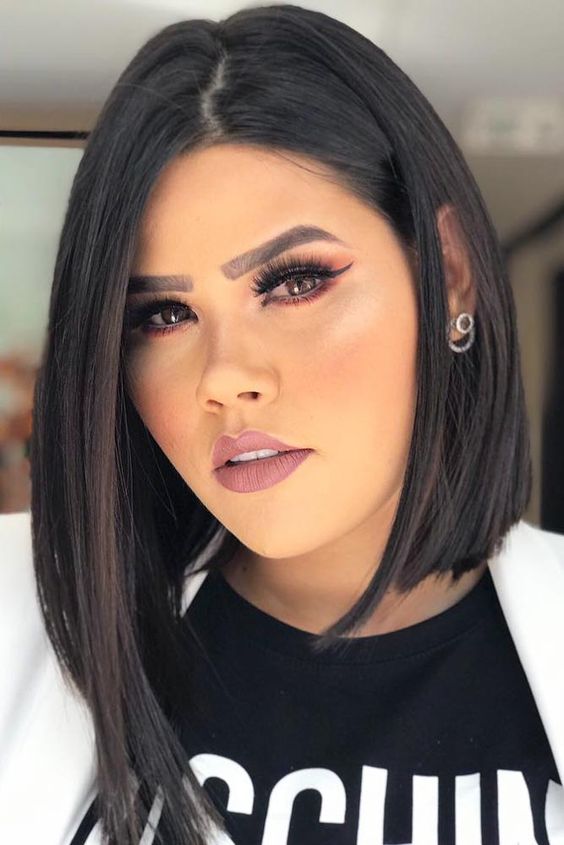 Advertisement:
A sleek asymmetrical bob is such an easy haircut to style. Simply use a round brush when blow drying to add volume. Then use a flat iron over any areas that need a little more smoothing. You really can't go wrong with this chic and trendy short bob. It's great for all types of hair.
#2:

Messy short bob cut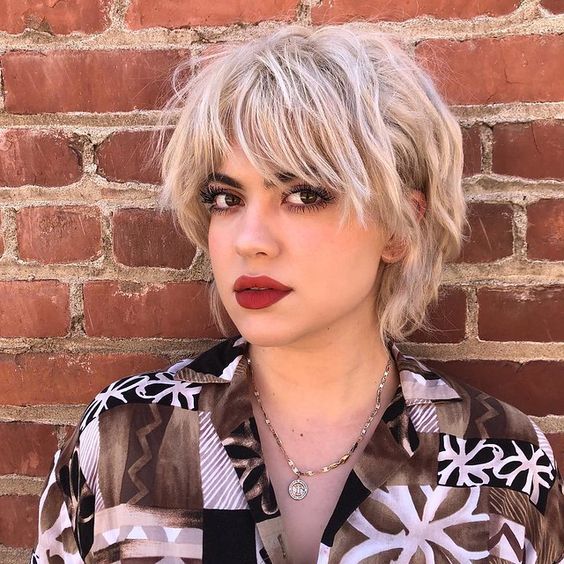 #3:

Brown Bob with Short Layers and Bangs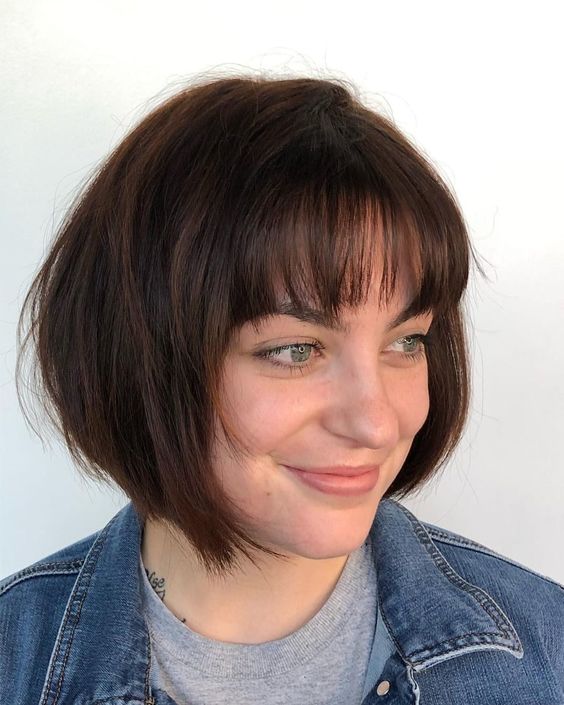 Advertisement:
An auburn bob with short layers and bangs is a fabulous style choice. Your aged hair will thank you for the transformative layers that eliminate frizzy ends. You will definitely look younger with cute bangs, camouflaging the wrinkles on your forehead. A chestnut color will perfectly accentuate your messy bob shape.
#4:

Long A-Line Bob on Straight Hair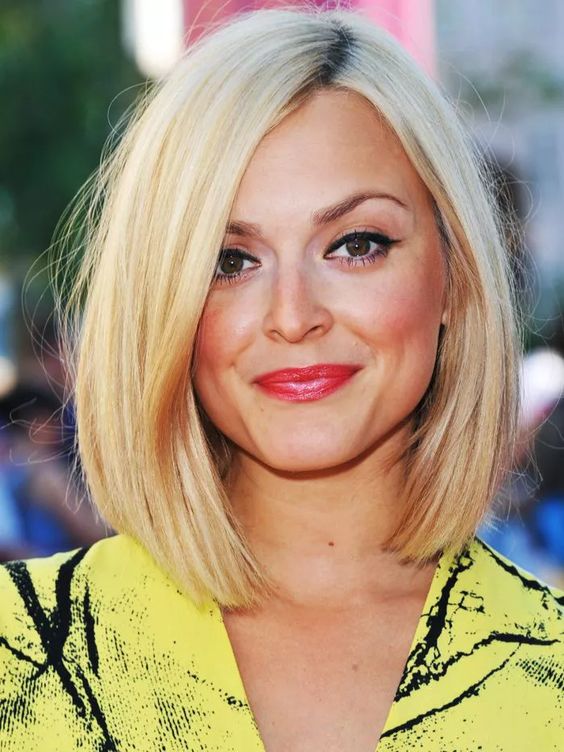 If your style is glamorous, then you should add a long line in straight hair to your aesthetic. This classic short hairstyle will make any woman feel like Donatella Versace as she is so fabulous!
Advertisement:
#6:

Wash-and-Wear Gray Bob with Bangs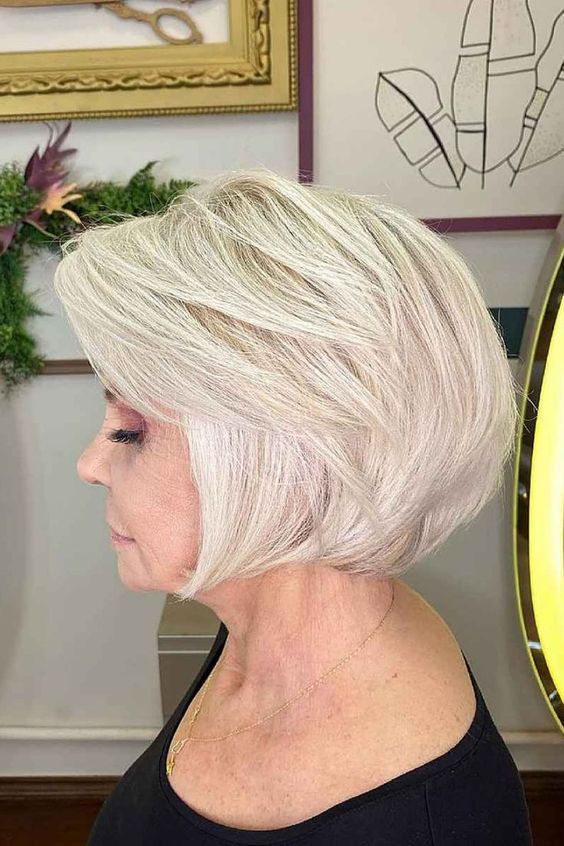 If you are a wash and wear woman, you might love this gray bob with bangs! The pioneer of the short bob style, a round bob typically consists of aggressive graduated layers or undercuts to keep that silhouette tight, actually cutting down on styling time, making it a good option for busy women.
#7:

Blunt Bob Cut with Full Bangs for Older Women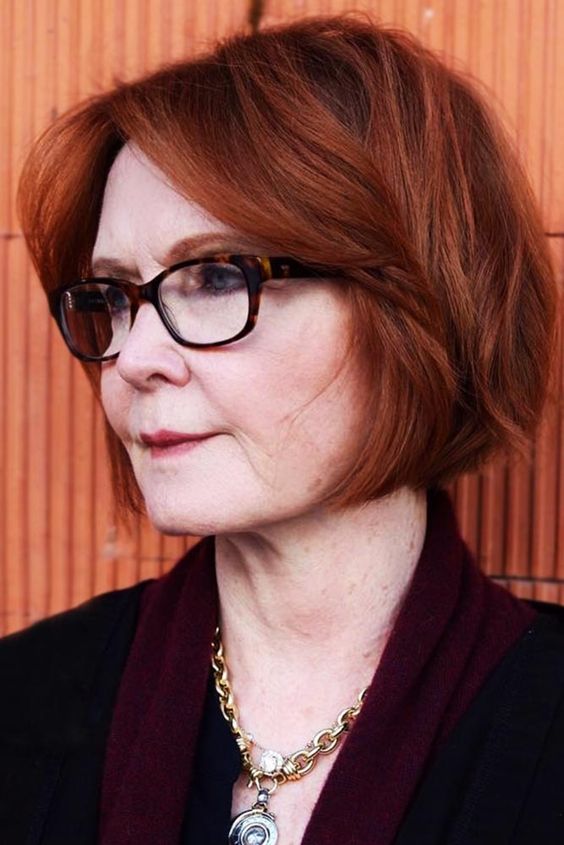 For older women who don't have or have lost their hair thickness, a blunt bob cut with full bangs is a great way to trick the eyes into fuller looking hair! Short bobs for older women who are on the slimmer side, a blunt cut with bangs will keep the hair falling to the same length, which will help the look of density.
Advertisement:
#8:

Inverted Long Bob with Bangs for Fine Hair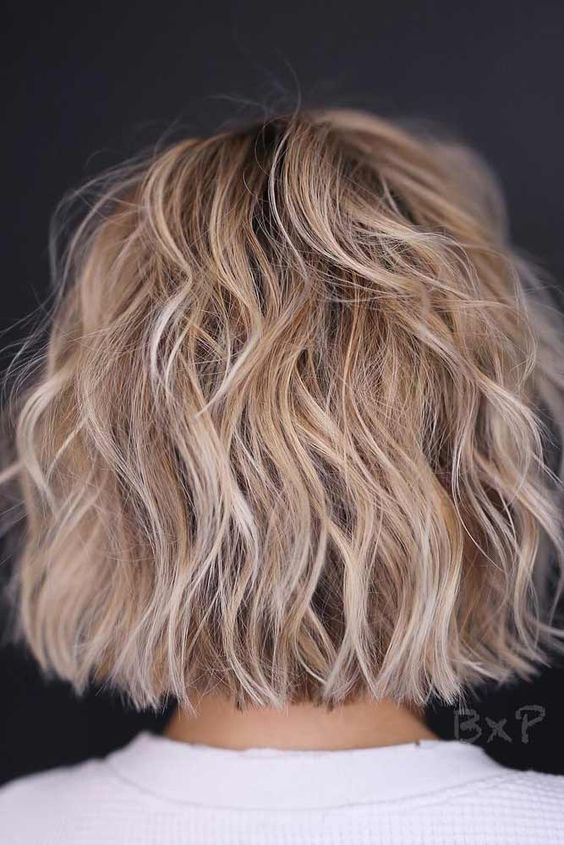 Try a long inverted bob with bangs for thin hair if your hair needs a little oomph. An inverted long bob is a great variation on a layered bob for women over 50 with fine hair because the layers help add volume that gives the illusion of more density. By keeping the length in the front, you can easily create a frame to complement any face shape.
#9:

Chin-Length Bob with Short Side Bangs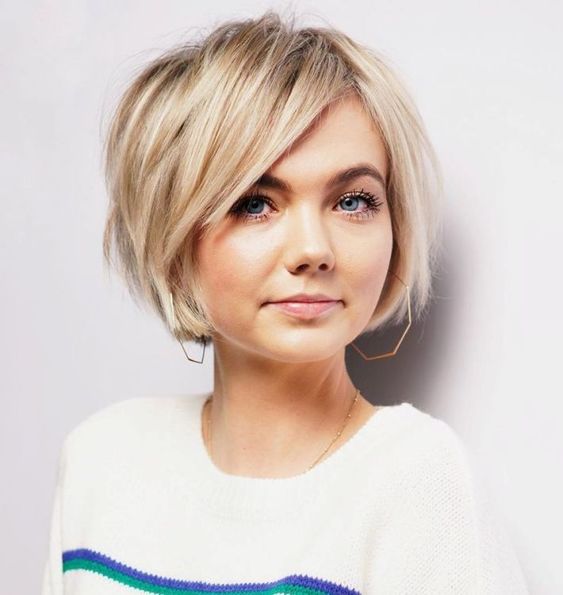 Advertisement:
A classic is a chin-length bob with short side bangs. A suitable option for anyone with a small face or jawline, a short bob with bangs for older women will add balance to the lower half of the face, while the bangs help hide fine lines.
#11:

Angled Neck-Length Bob with Choppy Ends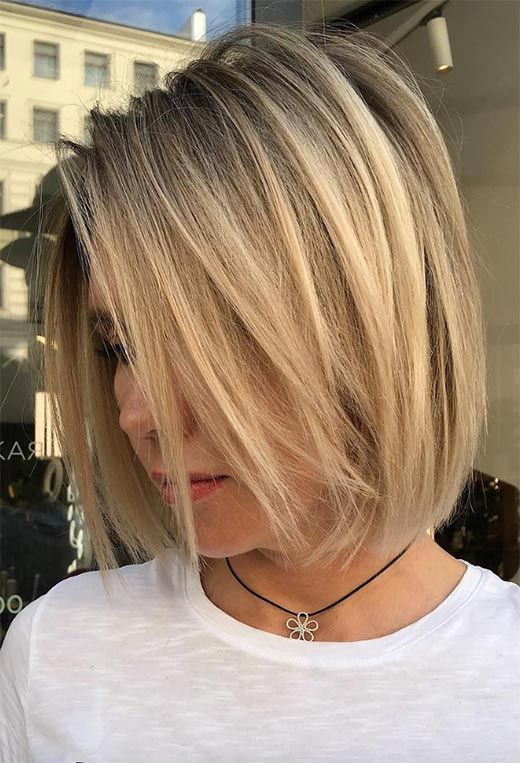 For women with fine hair who want lots of movement, a neck-length angled bob with choppy ends is what you need! A short bob cut on fine hair can easily pack down and lose texture, and adding those shaved layers breaks up the shape and helps with texture and body.
#12:

Soft Shaggy Bob with Layers for Thick Hair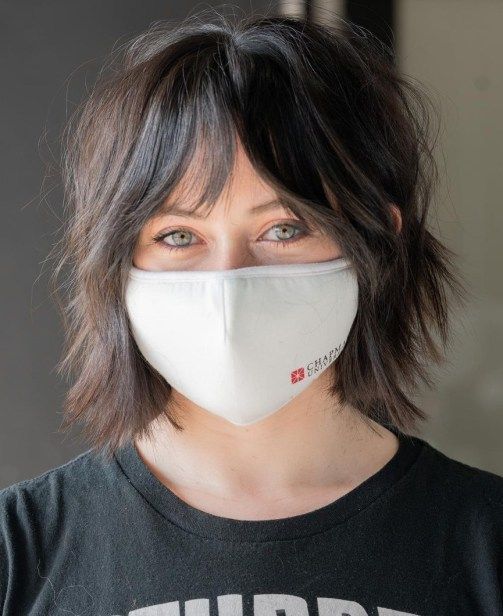 Advertisement:
If you have thick hair, then having a soft, shaggy bob with layers is a great way to add shape and definition to your style. Short hairstyles for women over 50 can still be fun and trendy while remaining age appropriate. The bouncy layers help maintain the thickness of the hair by not making the cut look too bulky.
#14:

Graduated Jaw-Length Bob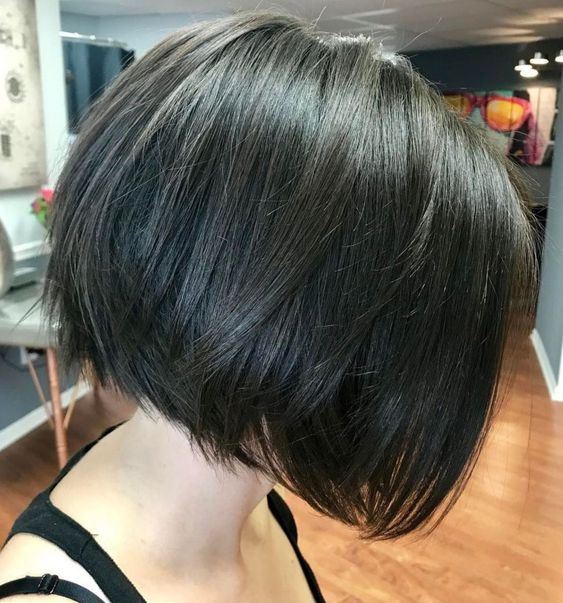 A classic style is a graduated jaw-length bob. Short hair is always in style when it comes to short cuts and depending on your texture, it will result in a unique shape! This length is more flattering on smaller face frames, but the angle of the front length can help balance all face shapes.
Advertisement:
#15:

90s French Bob with Bangs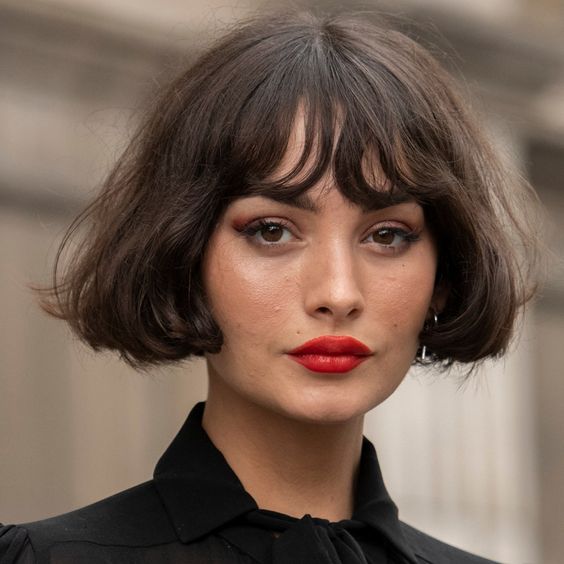 A '90s French bob with bangs creates the perfect face frame for women over 50. A common concern among older women is limp or lifeless hair, so a short bob with bangs for older women is a great option to bring back youthful vibrancy and shape. A fringe can also be a great way to frame and accentuate any face shape.
#16:

Asymmetrical Bob for Older Women with Glasses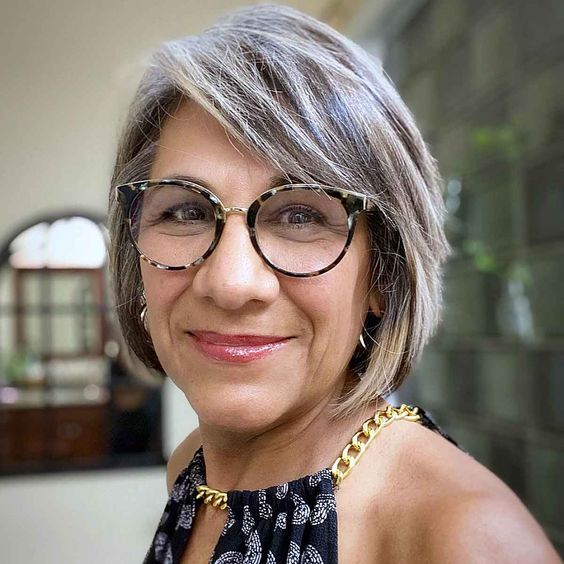 An asymmetrical bob is ideal for older women with glasses who want a fun hairstyle to accentuate any face shape. Short haircuts are great for women over 50 because they are easy to maintain and style no matter what stage your hair is in health-wise.
#17:

Wavy Bob with Straight Bangs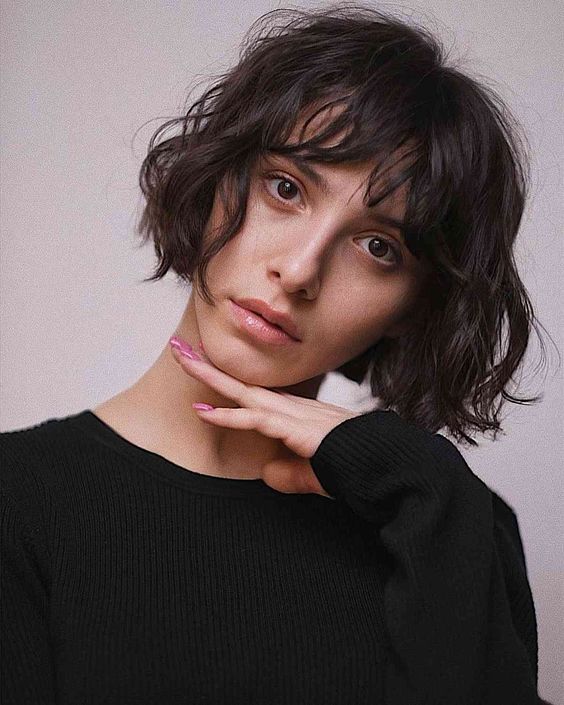 Keeping your shape fun and youthful is easily accomplished with a wavy bob with straight bangs! Short haircuts with bangs for older women are the solution to hide fine lines or wrinkles without going to the local medical spa.
#18:

Low Maintenance Stacked Bob with Wispy Layers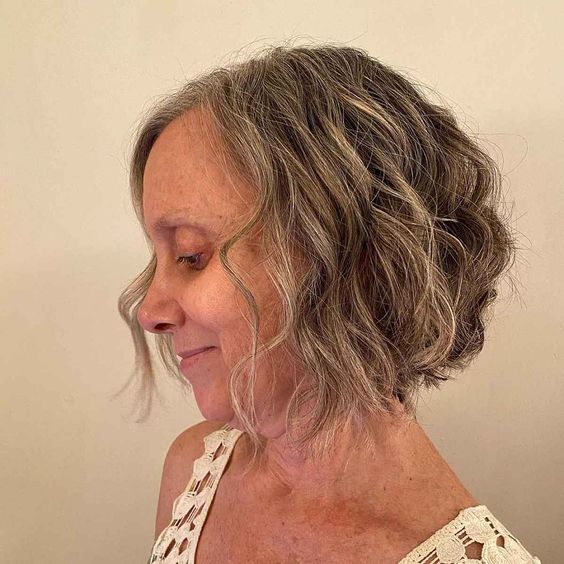 A low-maintenance stacked bob with wispy layers creates movement and texture. The texture is very important with short bobs for women over 50, because as hair ages it can become limp. The volumizing powder is a great way to add long-lasting volume.
Next: Tips For Long Hair | 6 Must-Know Tips For Taking Care Of Long Hair
READ IT!
Advertisement:
Thanks for your SHARES!
You May Also Like
Add a comment