18 Best Examples of a Concave Bob Haircut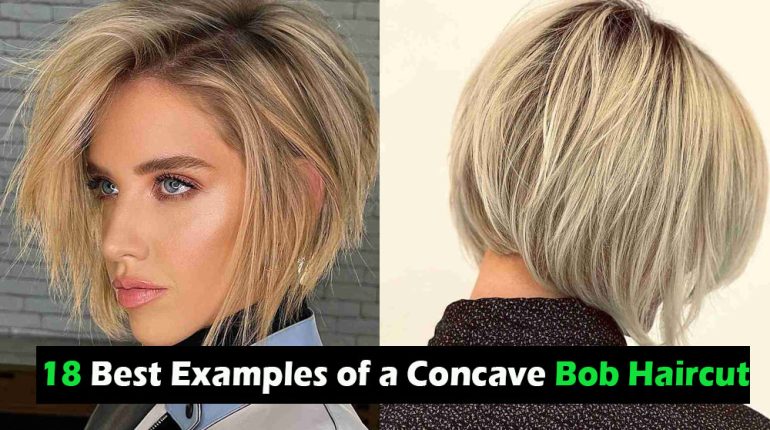 Posted November 10, 2022 by: Admin #Hairstyles
#1:

Layered Concave Bob for Thick Hair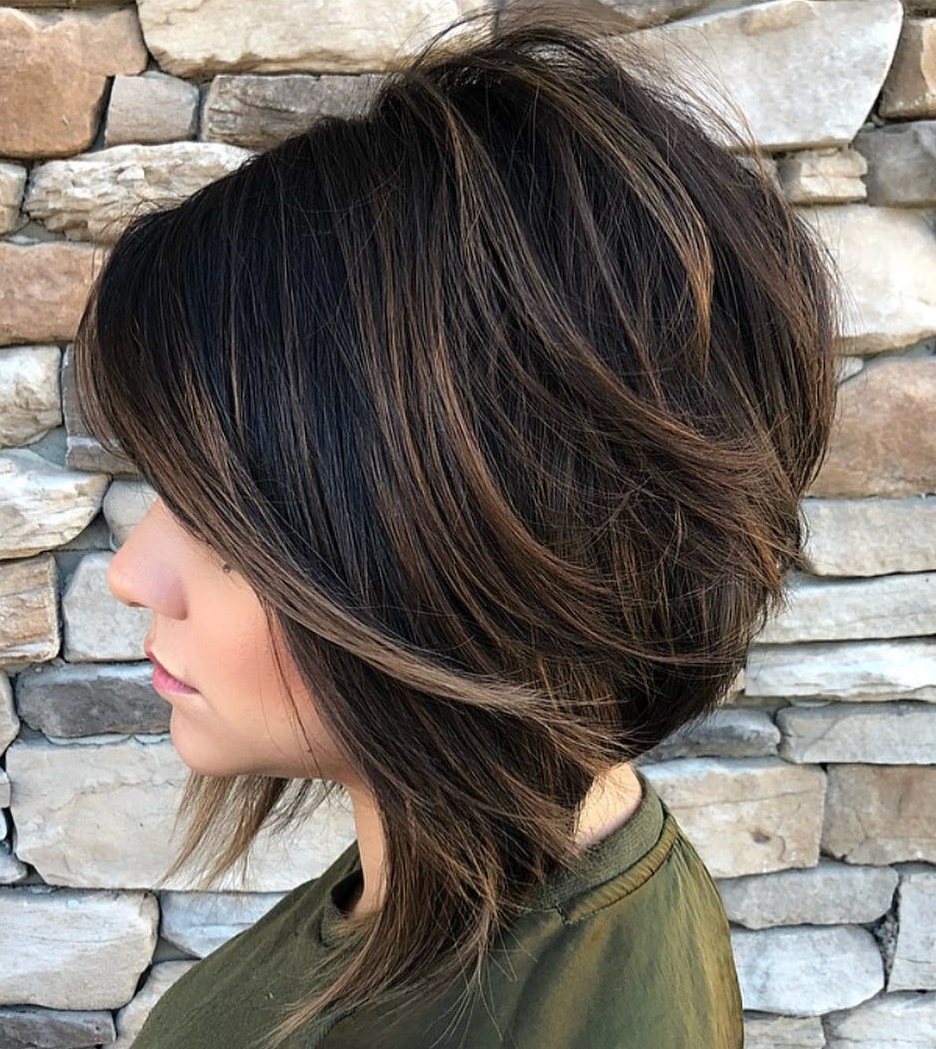 Advertisement:
If you have thick hair, then a layered concave bob is a perfect option, as a bob needs thick hair to look its best. Cutting your hair short is an eye-catching style, particularly when it comes to adding defined and vibrant highlights that will make you stand out from the crowd.
#2:

Concave lobe to the neck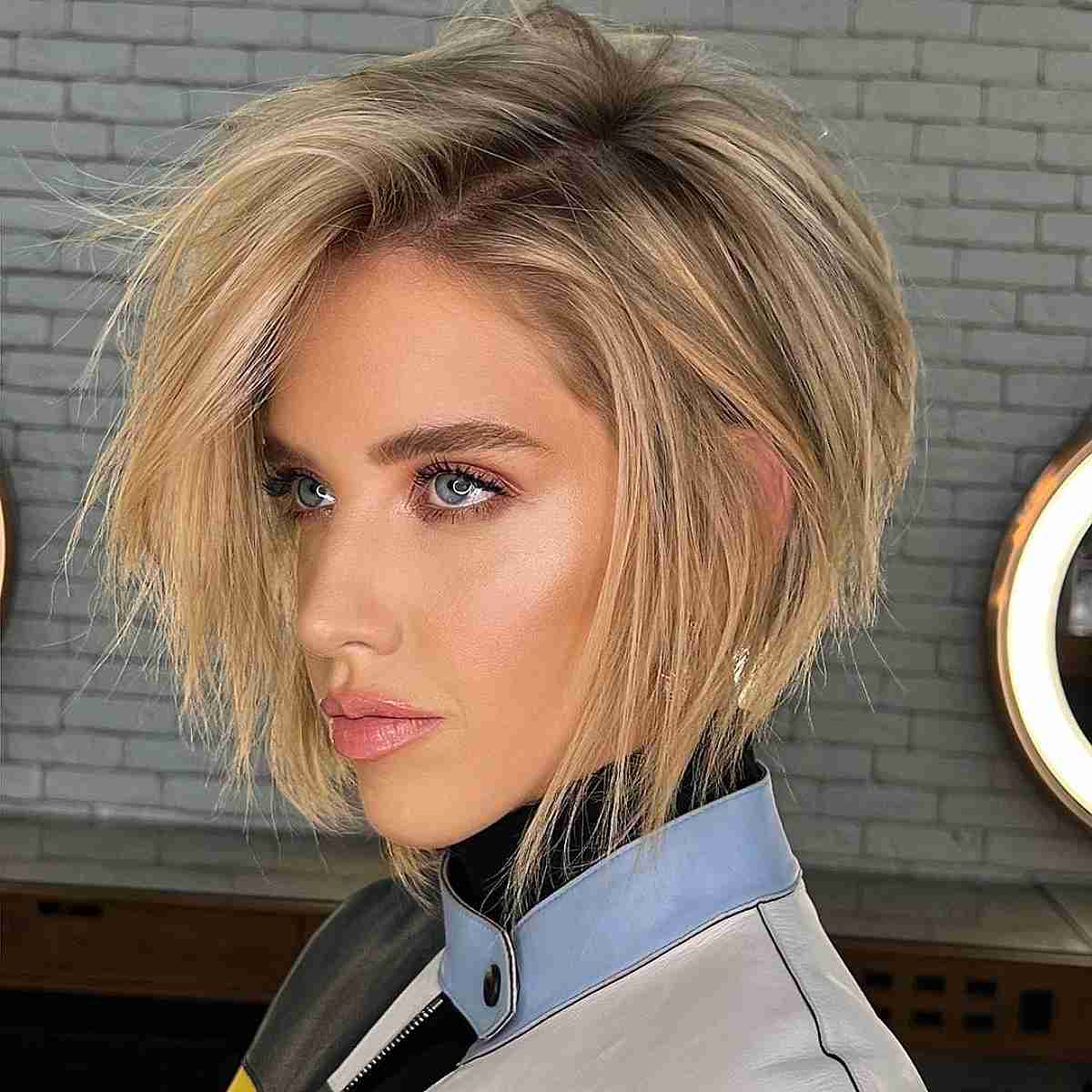 Think about a long, concave, neck-length bob if you love a haircut that offers immediate volume and shape. Cutting your hair into a concave hairstyle will give you volume in the back, a fun and dramatic shape on the side, and a longer, softer look in the front. This style can be worn straight or curled, depending on your natural hair texture and your preference.
Advertisement:
#3:

Very Short Angled Choppy Bob on Fine Hair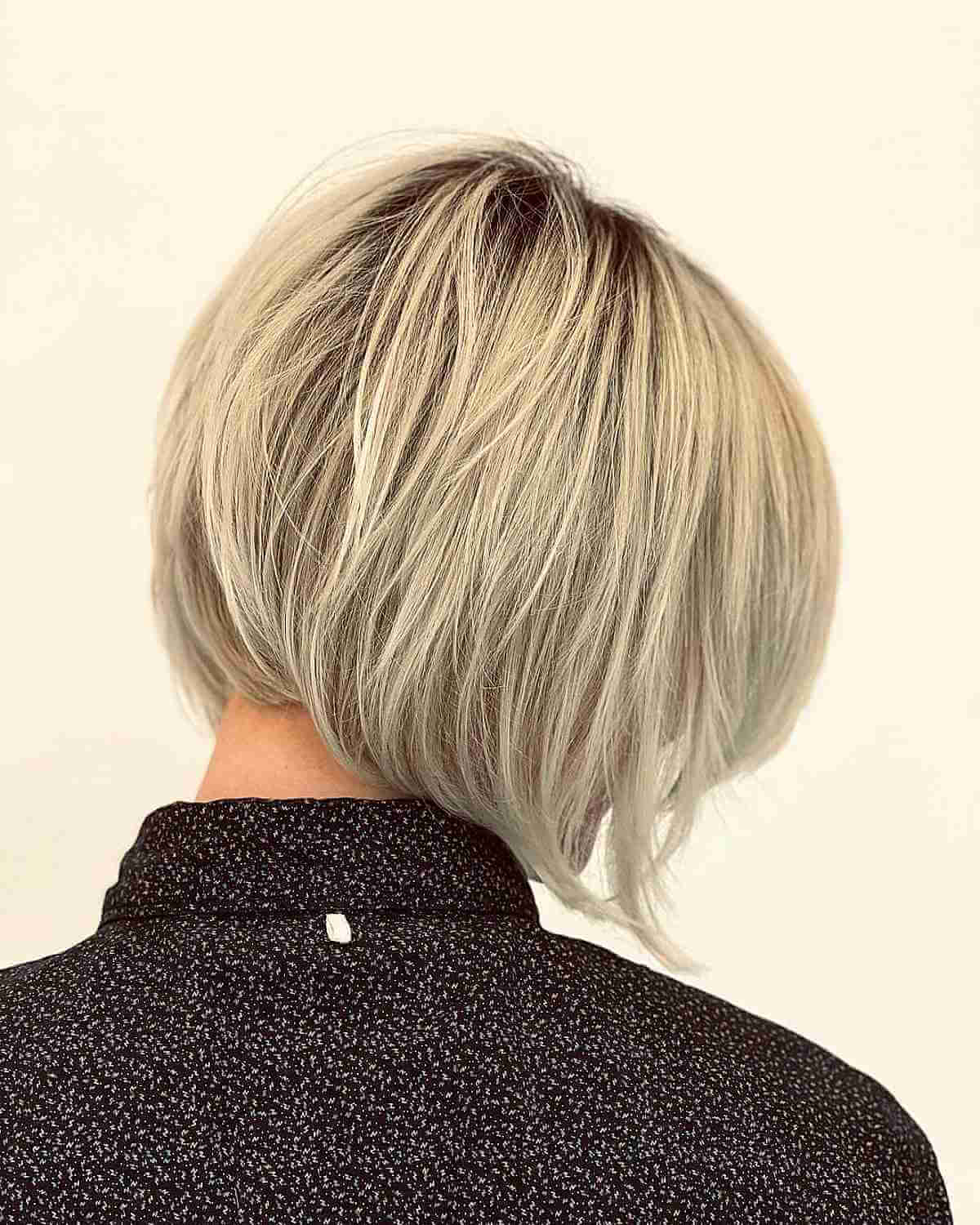 Thin hair will look great with a very short, angular bob. A very short concave bob can make your hair look thicker. Make sure your stylist adds texture to your cut to give it movement and interest. I would suggest applying a texturising paste to the ends to enhance the cut. Try to move your parting to get as much volume as possible on top.
#4:

A-Line Textured Bob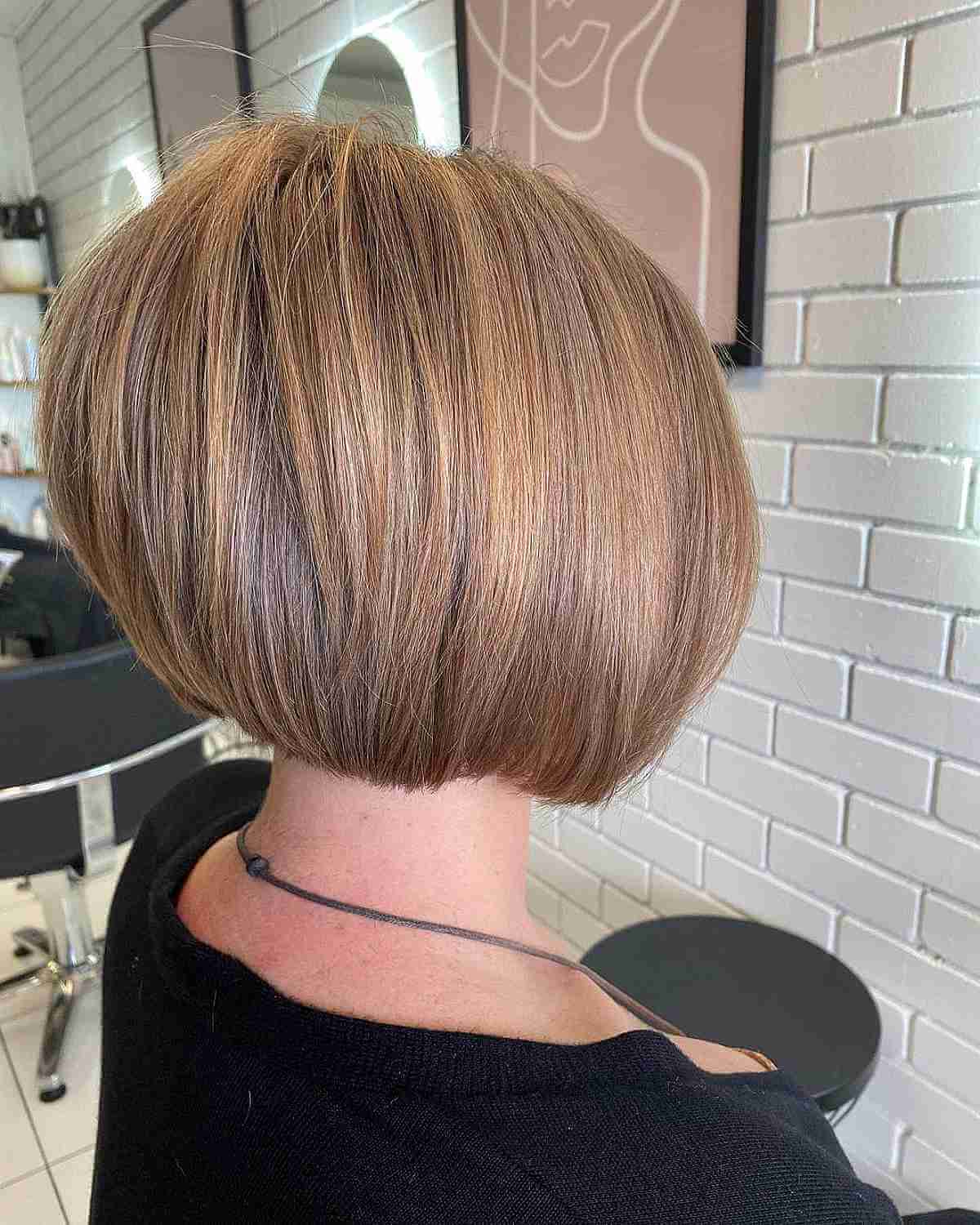 Advertisement:
Try a textured bob if you want a hairstyle that gives you both volume and fullness. Having a shorter length in the back and a longer length in the front, creating this concave shape, will give you the volume and thickness you want in the back. But also, leaving some hair around your face softer gives your hair movement and shape. It will help you cut down on styling time if you smooth this hairstyle while you blow-dry your hair with a round brush, curving the ends down with the brush.
#5:

Round Concave Bob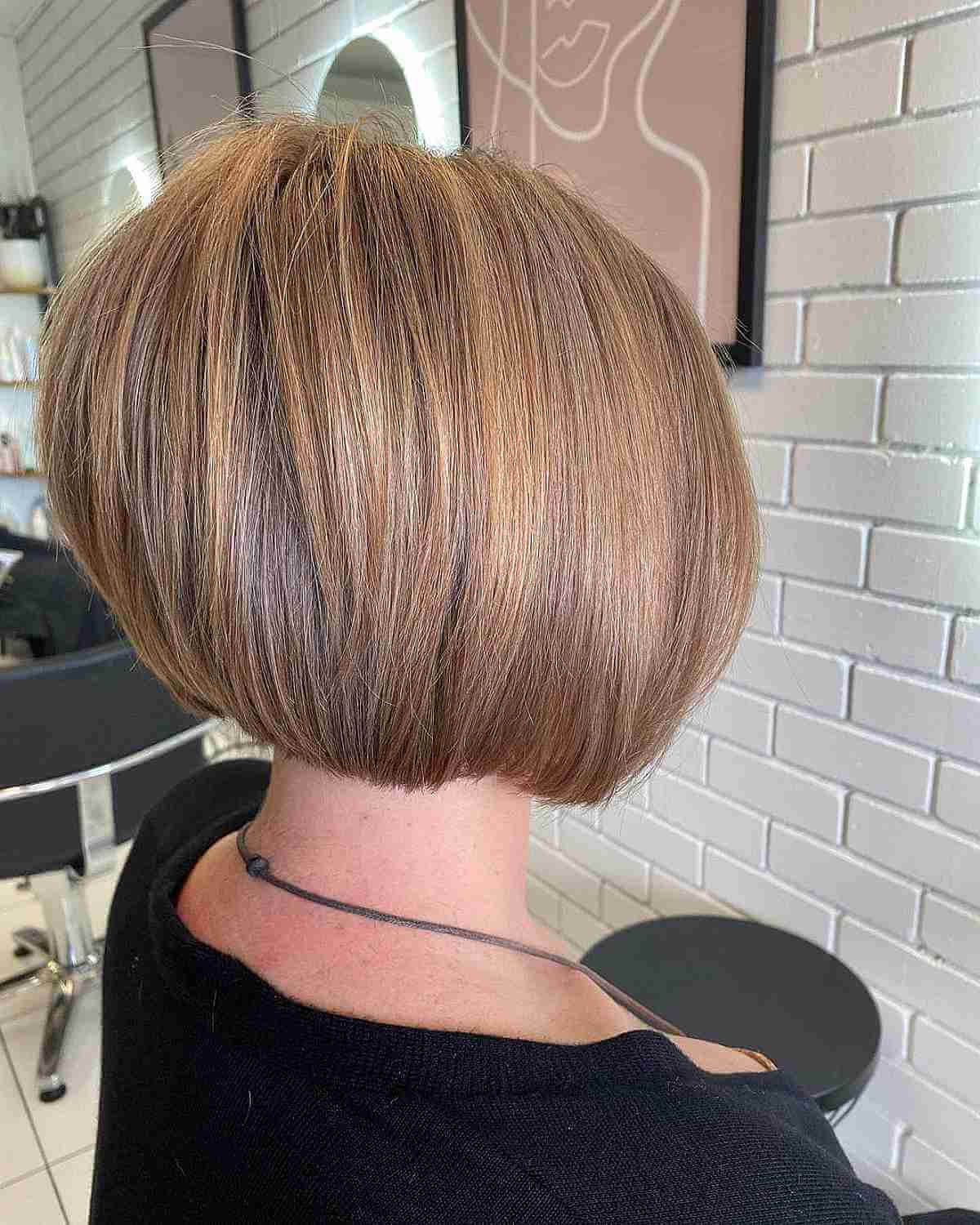 Need some bounce in your style? A rounded concave bob is the retro wedge cut reimagined in its original bob style, expertly crafted to fit you and your best features. Exposing your neck breathes a sigh of femininity that can help enhance your personal style. For a sleek, polished look, style your blow dryer with Drybar's Liquid Glass Miracle Smoothing Sealant and a combination of a flat paddle and medium round brush.
Advertisement:
#6:

Concave Graduated Bob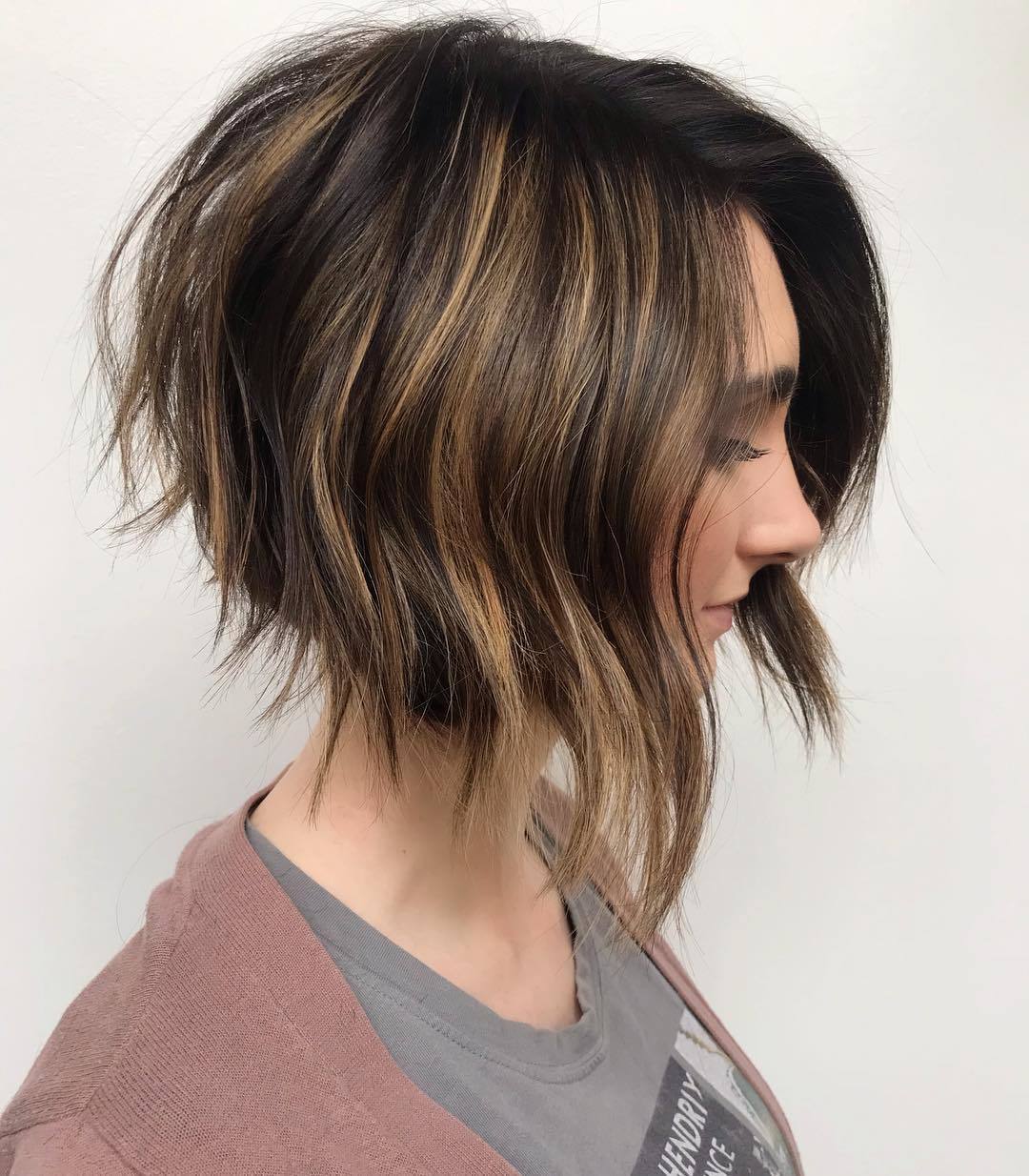 Try a concave graduated bob if you want a short haircut that gives you thickness and volume. An inverted bob is usually shorter in the back and longer in the front. The angle will be more dramatic depending on how short the back is and how long the front is. When cutting a concave bob, be sure to angle the hair when cutting to ensure there are no hidden hairs sticking out underneath. This will allow you to make sure you have a perfectly straight line.
#7:

Silver Concave Bob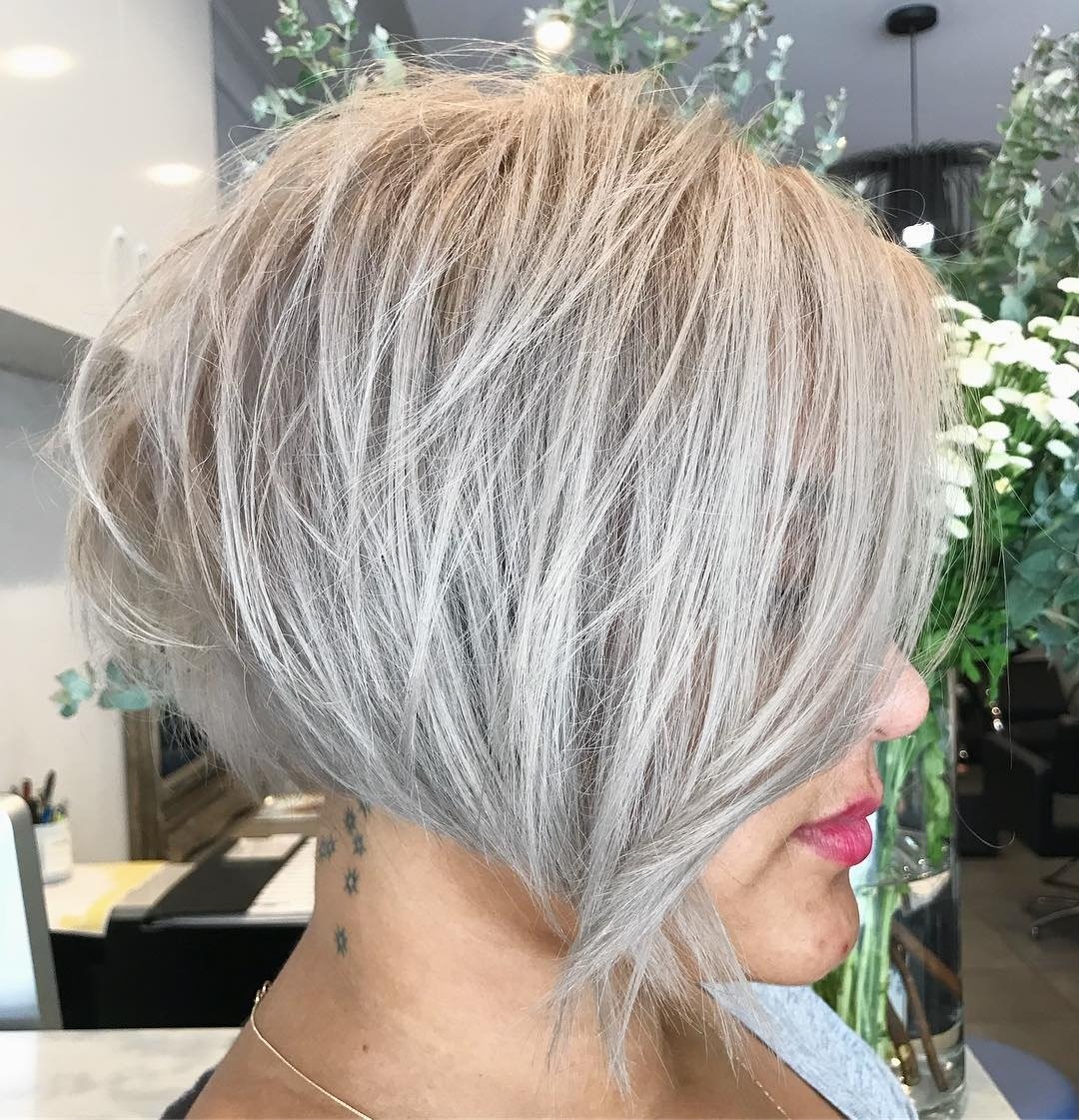 If you are an older woman with thick hair, a silver bob is a perfect hairstyle to try to give your hair a mature and elegant look. You can blow dry your bob hairstyle with a large round brush to help smooth your hair and create the shape you want your hair to take. The best advice you can take if you have a concave bob is to make sure that you are okay with spending more time in the morning styling this haircut.
Advertisement:
#8:

Wavy Stacked Bob with a Side Part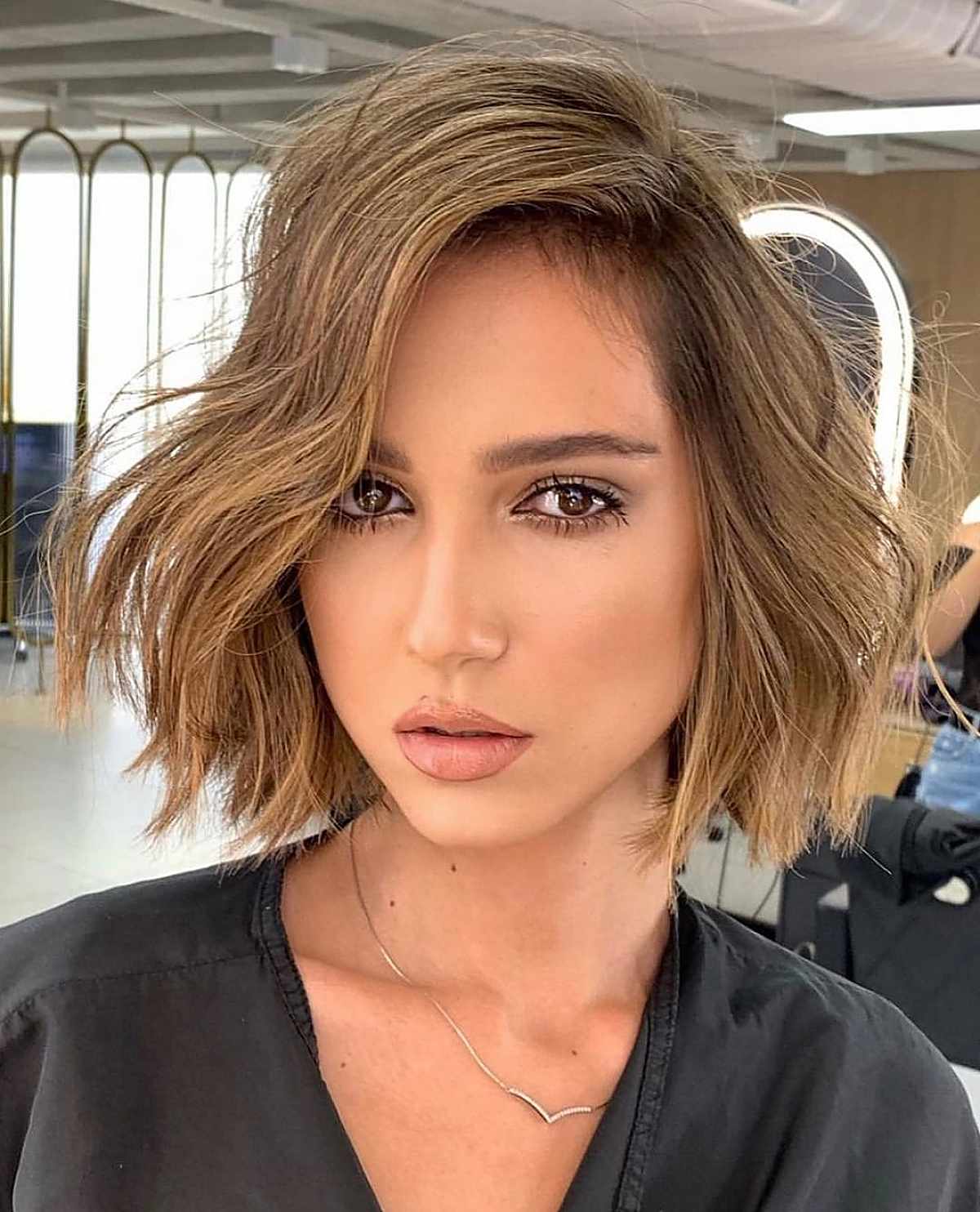 A wavy stacked bob paired with a side part is a great hairstyle for volume and body. With a concave cut, you will have a shorter length at the back of the neck and a longer length angled towards the face. This gives you more volume at the back of your haircut while maintaining a longer length at the front. You should consider how dramatic an angle you would like your bob to be and the shorter and longer ends of your hair.
#9:

Short Concave Blonde Bob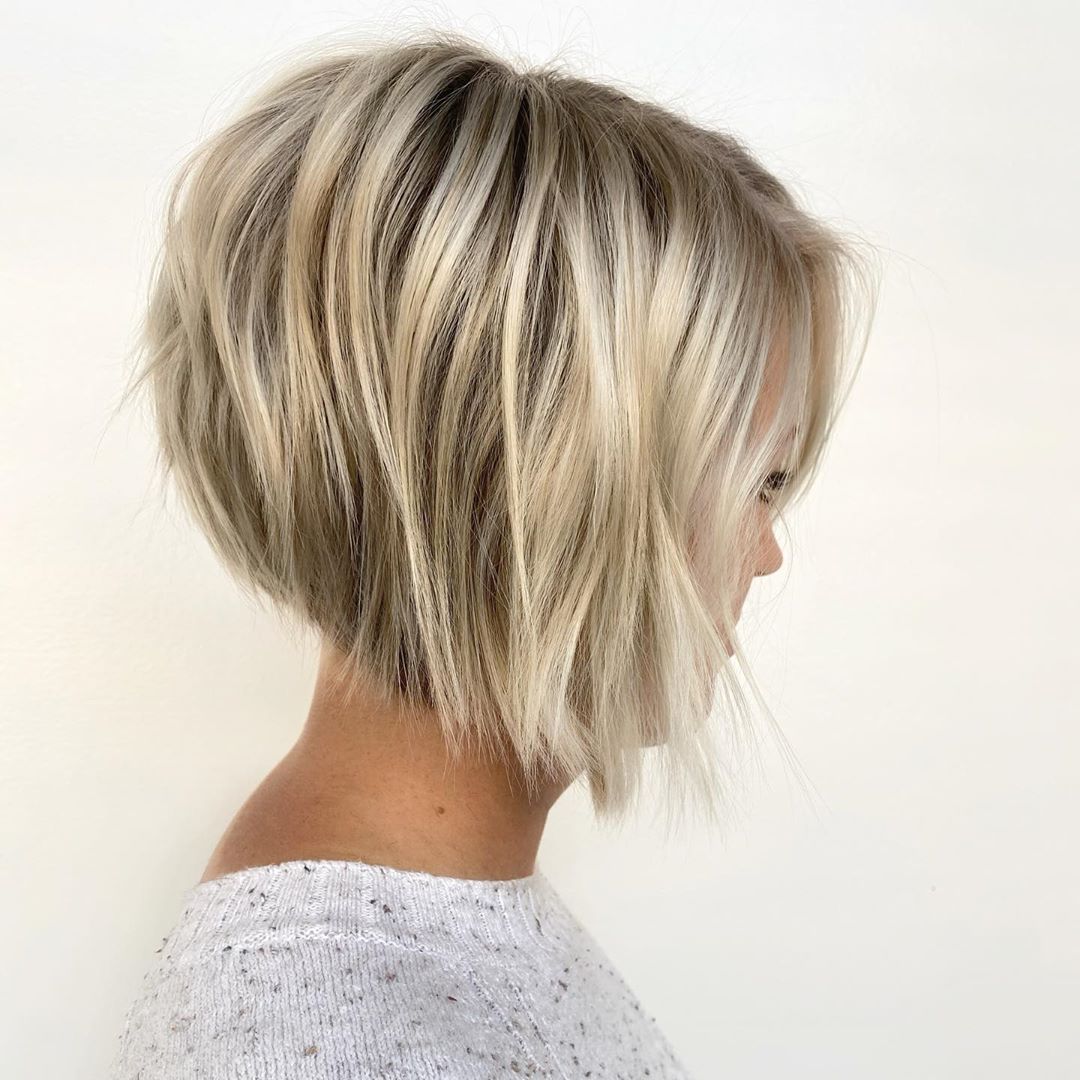 Advertisement:
Consider a short concave bob if you have medium to thick hair. A concave haircut works well with thicker hair textures because the rounded layers at the nape take the weight off the bottom and help give the haircut a nice rounded shape. To style this haircut, you will need to blow dry it and then use a large round brush to brush it into place. The larger the brush, the less curve you will get in the hairstyle, thus preventing the cut from looking too round.
#10:

Chin-Length Concave Bob with Full Bangs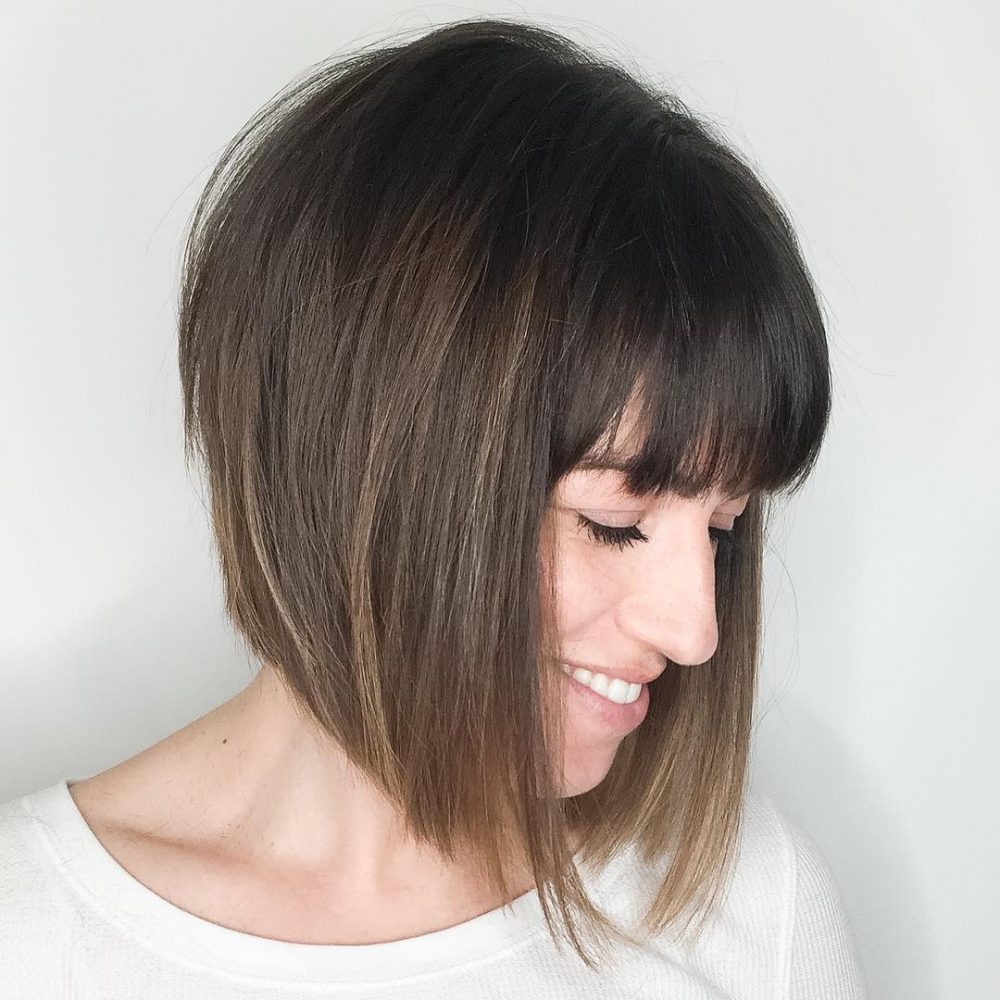 A concave bob combined with a full fringe will add a defined shape to your chin length hairstyle. If you have naturally straight hair, this haircut will take no time to style, it will look flattering on its own. When cutting your short concave bob with a bang, you'll want to make sure you cut the bangs first, as you don't want to cut the longer length in the front after the fact because it can ruin the concave shape you had. Just created.
#11:

Feathered Concave Bob with Layers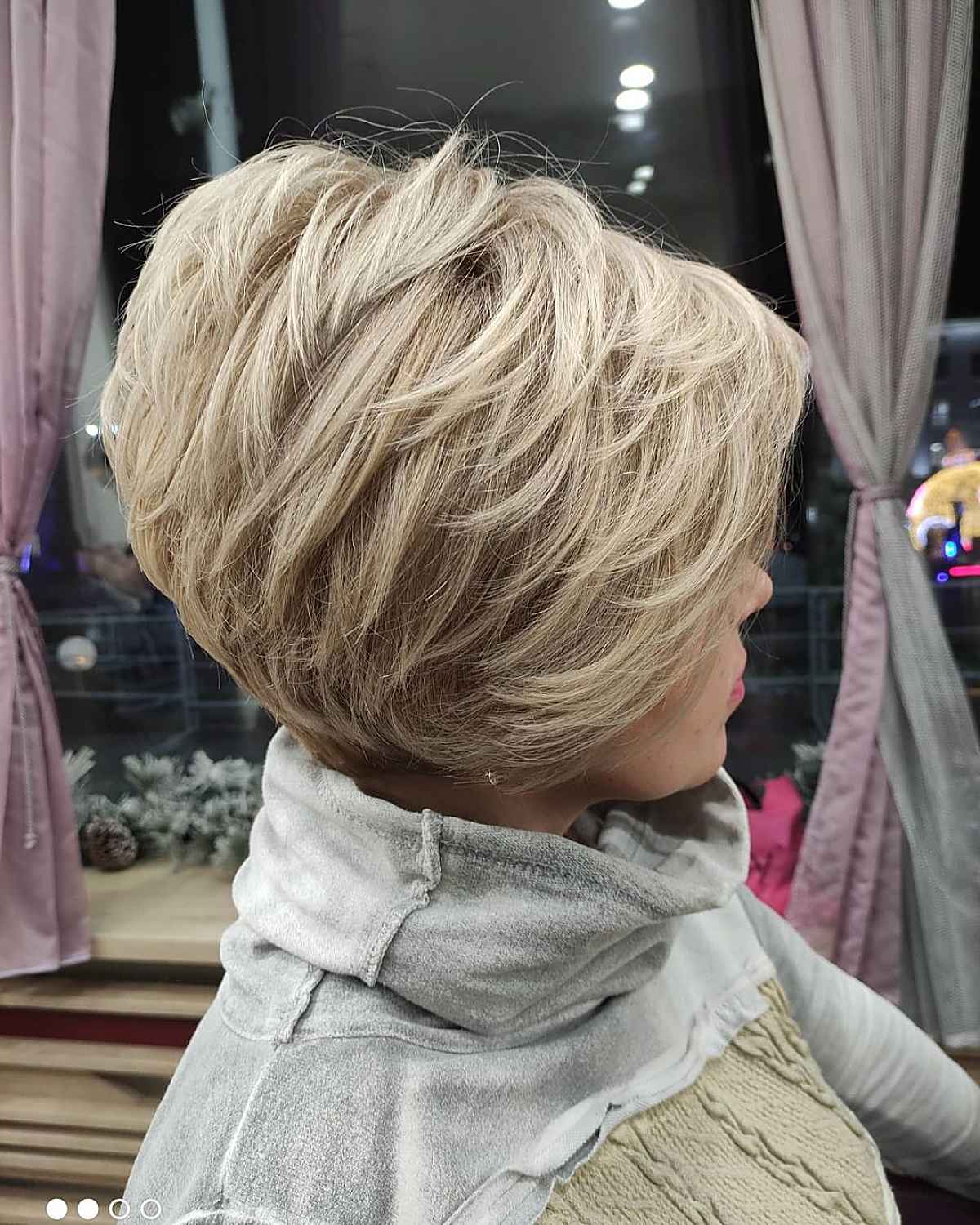 Advertisement:
A flirty, feathered concave bob with added layers can give your otherwise limp hair a bit of bounce. Her short layered concave bob can be styled with a small to medium round brush for an airy style, but when combined with Redken's Big Blowout, the style can be built to last with this heat-protecting gel.
#12:

Sleek Low-Maintenance Concave Bob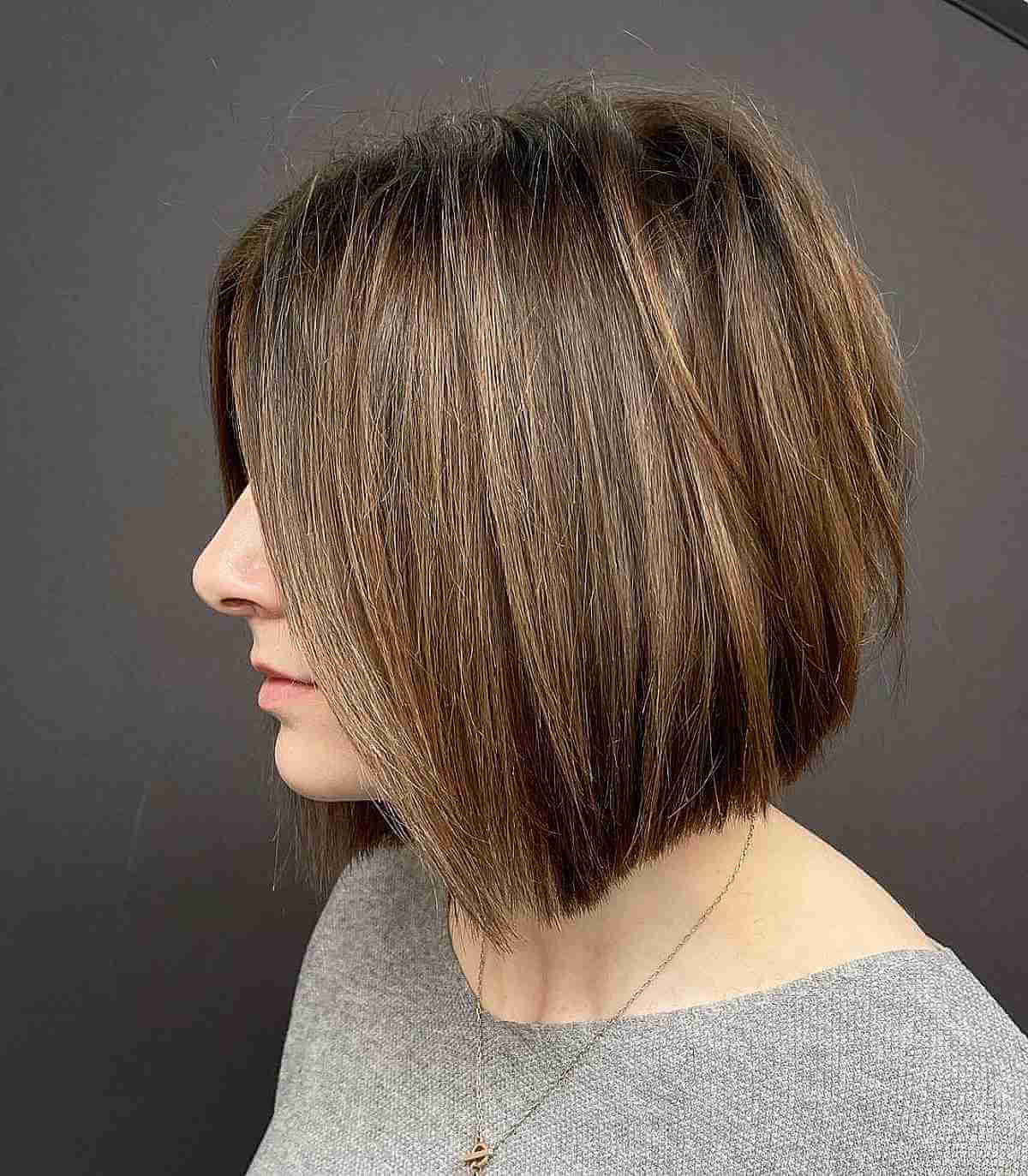 If you have extremely straight hair, a sleek, low-maintenance concave bob hairstyle is the haircut for you. With an A-line bob, you're giving your hair maximum body and fullness in the back while creating a dramatic, sleek angle in the front. If you can, book a hair appointment ahead of time to keep your concave bob looking sharp. This is the only effort it will take to keep this bob low-maintenance if you already have naturally straight hair.
#13:

Soft messy brunette bob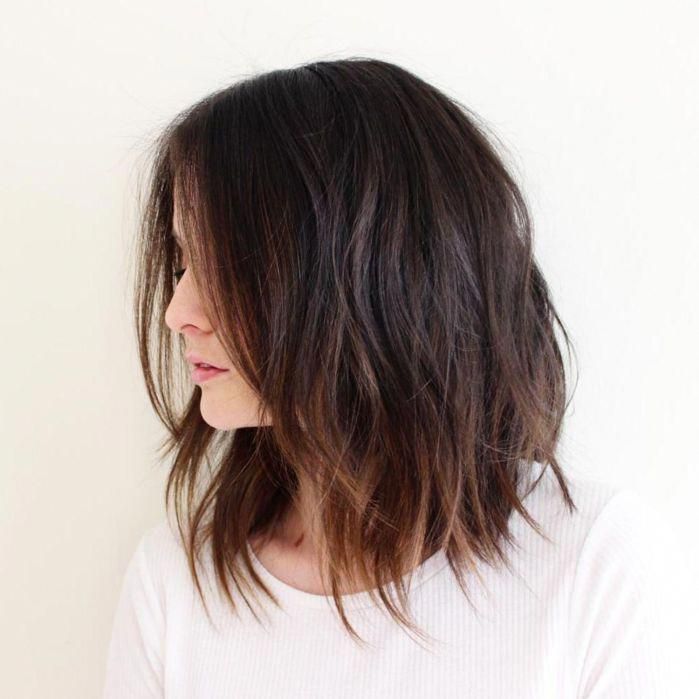 Advertisement:
A soft messy brunette bob is a fun and flirty style. When asking for a messy bob, be sure to talk to your stylist about texturing your hair. Texturing will help your hair not be so heavy and create movement. When styling your hair, don't forget to use a texture spray. One of my favorite texture sprays is Kevin Murphy Bedroom hair.
#14:

Inverted Blunt Bob for Women Over 60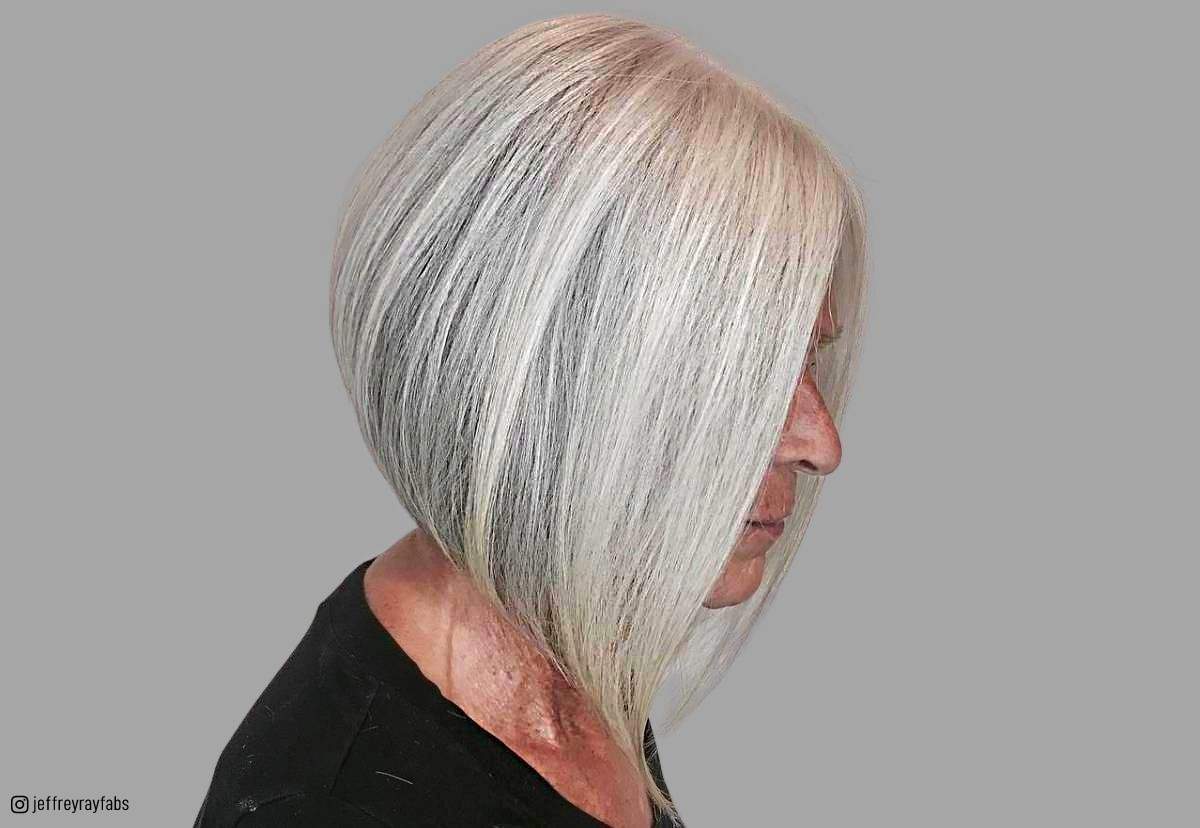 If you're a woman over 60, consider getting a blunt inverted bob. A chin-length bob looks great with most face shapes and hair textures. An inverted blunt bob is one of the best styles, easy to style and has a timeless classic look.
#15:

Concave Cropped Bob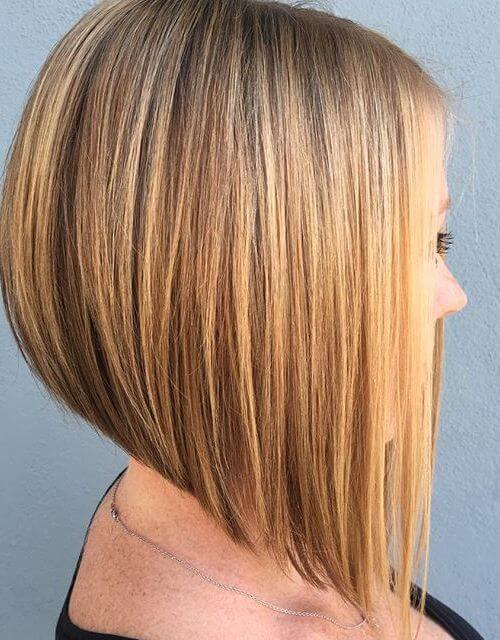 A concave bob combined with an undercut has a beautiful shape that will make you feel current and stylish. You'll want the cut at the nape to be shorter for maximum impact. Ask your stylist to grade your hair from that point to give you great lines. Layers are added to your cut for texture on top, and you'll want to blow dry them with a medium round brush. A short concave bob with an indentation is a head-spinning visual dream.
#16:

Medium Concave Bob with Jagged Ends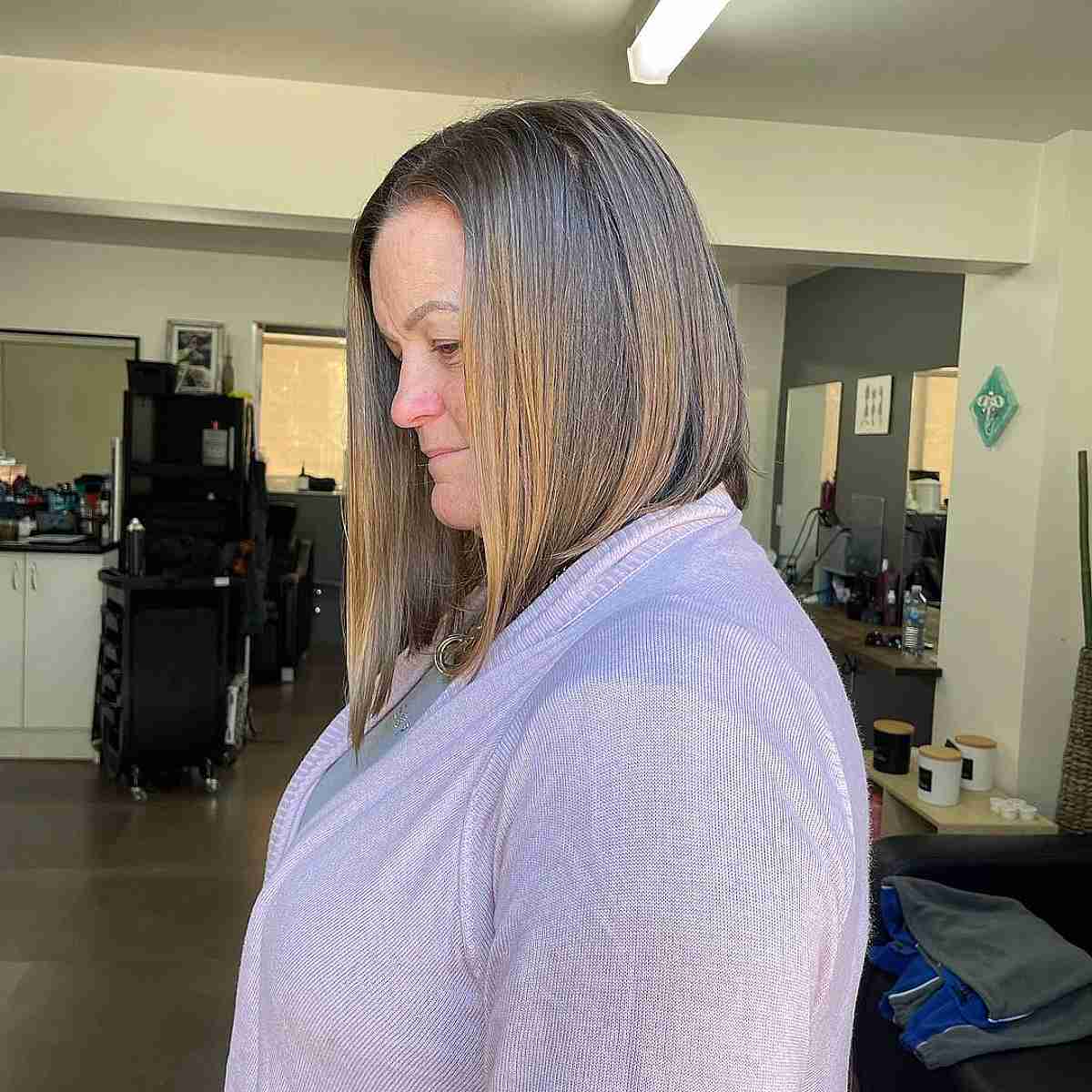 You will want a medium concave bob with jagged ends to enjoy its messy texture. Concave bob haircuts are achieved with layers that are spiky or razor-cut at the ends to achieve that jagged texture. You'll want to blow-dry your hair first with a medium round brush to make it shine. Next, try curling your hair with a wand, leaving the ends straight. A funky curl in a messy bob is one of the sexiest ways.
#17:

Long concave bob on fine hair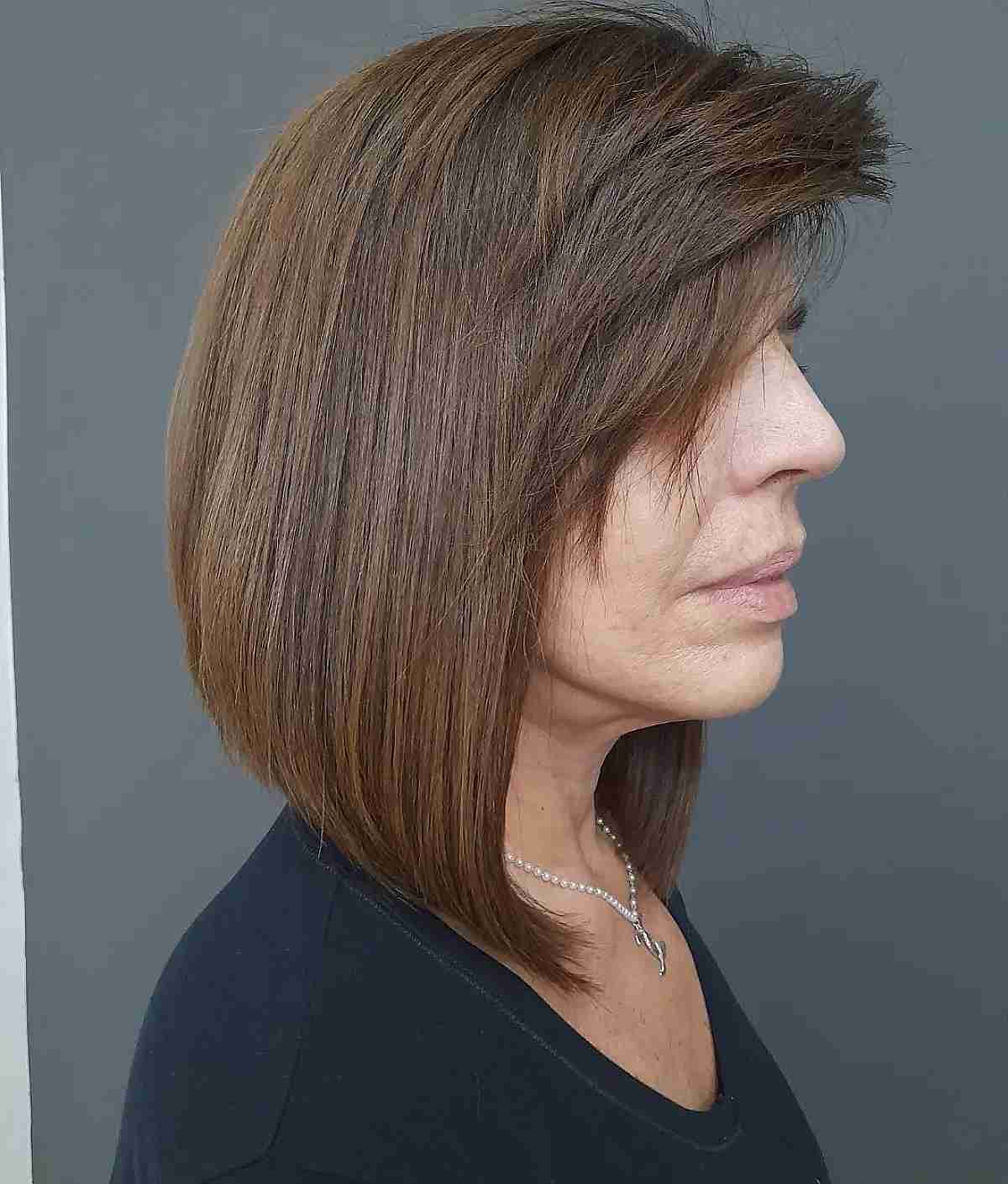 Try a long, concave bob if you have fine hair and are having a hard time finding a hairstyle that gives the illusion that your hair is fuller and thicker than it really is. A shoulder-length bob is a perfect length because when you have fine hair, it tends to start looking crisp and messy at the ends and starts to break. This hairstyle will give women over 50 the confidence to fully embrace their hair and even make them want to put in the effort to style it again.
#18:

Shoulder Length Bob with Side Bangs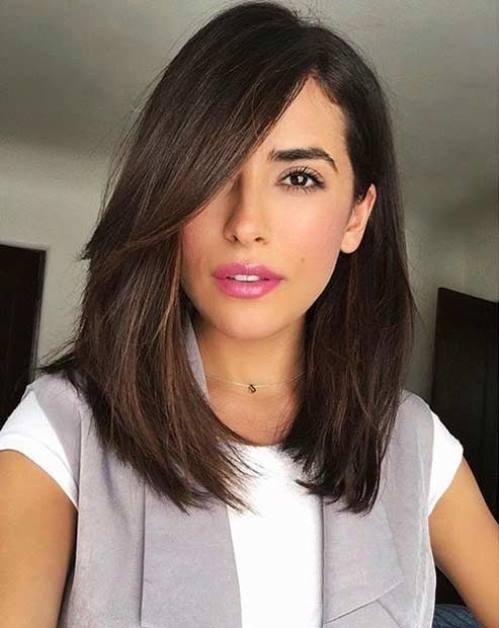 Mature with a youthful touch? You can have both with a long, concave bob paired with bangs. This shoulder-length bob with side-swept bangs is flattering if you like versatility. Straight or wavy, curly or coiled, this haircut suits all textures.
Next: Hair Conditioning 101: How to Do It Right
READ IT!
Advertisement:
Thanks for your SHARES!
You May Also Like
Add a comment