Savory Vegetable Cheesecake Recipe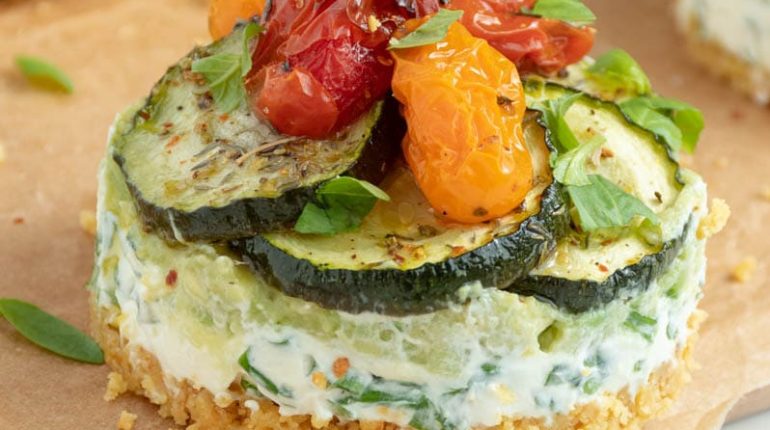 Posted July 28, 2023 by: Admin #Kitchen
The famous New York cheesecake gets a truly irresistible savory twist! Crafted to perfection, this unique appetizer features a delectable blend of aperitif cookies, fresh herb-infused fromage frais, creamy avocado and savory roasted vegetables. You're in for a real treat with this quick, easy and exceptionally original starter!
Advertisement:
Reasons to love this dish: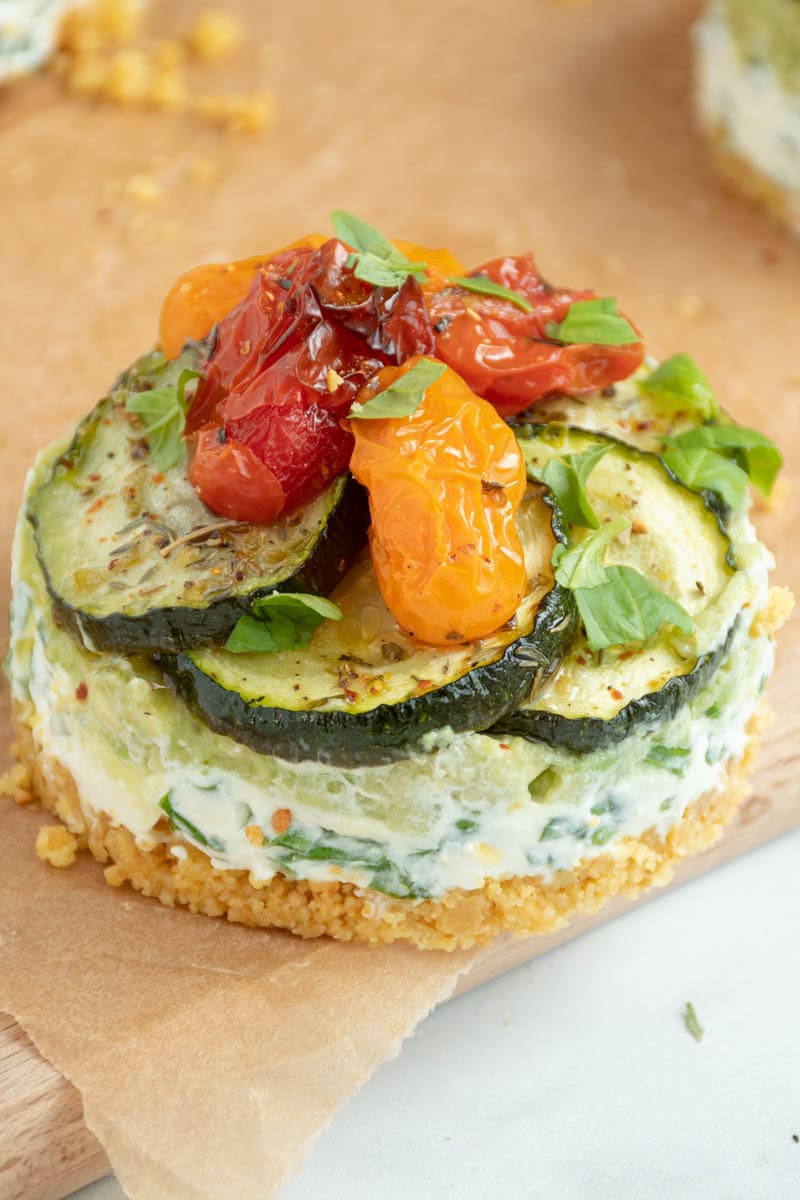 Effortless culinary delight: Making this masterpiece is child's play: simply cook the vegetables, prepare the cheesecake base and assemble for a culinary triumph.
Seasonal Sensation: You will enjoy the moment with this refreshing summer entrée, infused with the vibrant flavors of the season.
Advertisement:
Gourmet: It's a gastronomic adventure as you savor the harmonious interplay of different layers, creating a true gourmet experience.
Simplistic: The simplicity of its creation, as this dish requires only a few kitchen tools, enhancing the pleasure of cooking.
The ingredients:
250 g cherry tomatoes
250 g zucchini
200 g fromage frais
1 avocado
8 g chives
8 g basil
¼ lime
Pinch of Espelette pepper
A little fine salt
A little pepper
1 heaped tablespoon oregano
1 heaped tablespoon thyme
1 drizzle olive oil
100 g crackers
45 g butter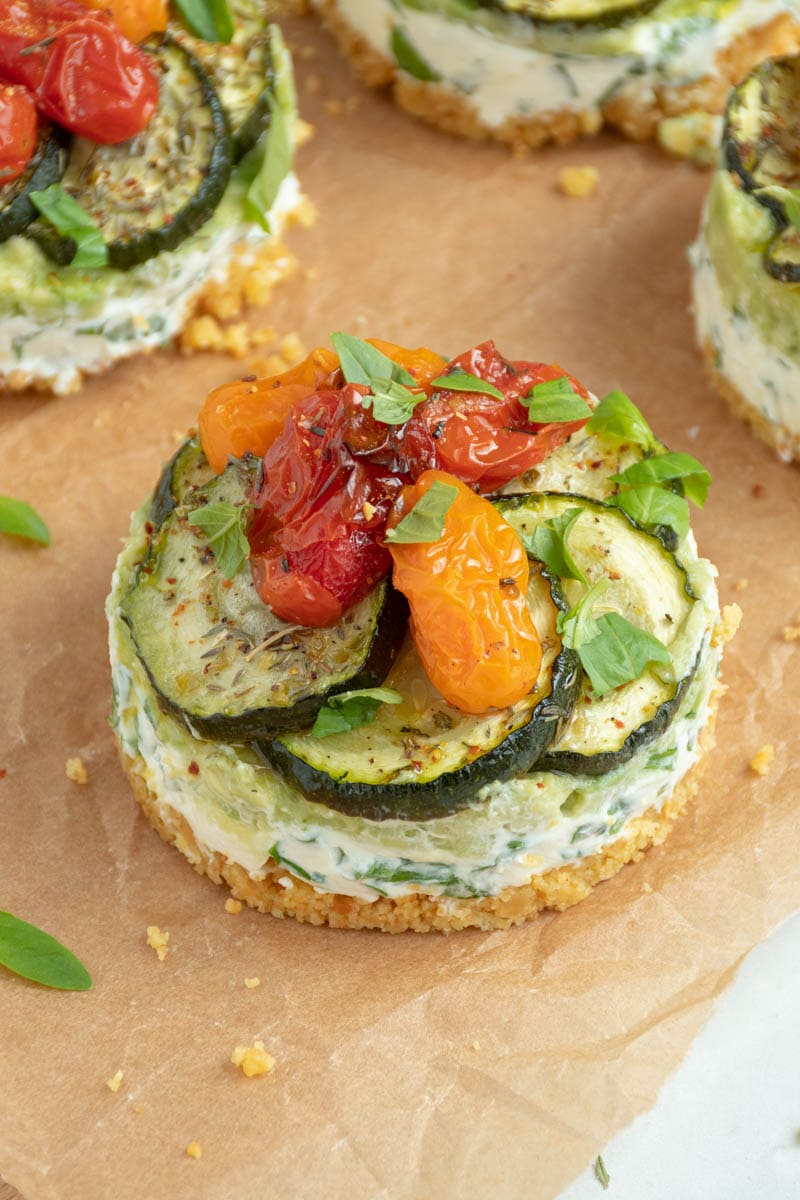 Advertisement:
Preparation:
Preheat your oven to 165°C in fan-assisted mode. Cut the zucchinis into thin strips and place them, along with the cherry tomatoes, on an oven tray lined with baking paper. Drizzle generously with olive oil, thyme, and oregano. Season with salt and pepper, then bake for 20 minutes.
While the vegetables are baking, crush the cookies into a fine powder. Melt the butter and mix it with the crumbled cookies. Spoon some of this mixture into cookie cutters and press it down firmly with a glass. Let it rest in the fridge for 15 minutes.
In a bowl, combine the fromage frais with finely chopped chives and basil. Spread this mixture over the crumbled cookies layer.
Mash the avocado, add lime juice (taste and adjust to your preference), and layer it on top of the fromage frais. Press it down gently with a spoon.
Just before serving, add the roasted vegetables, a sprinkle of Espelette pepper, and fresh basil. Carefully unmold the assembled dish (if it sticks to the cookie cutter, use a knife to gently work around it), and it's ready to enjoy!
Storage instructions:
For optimal freshness, store this savory cheesecake in an airtight container within the refrigerator. However, it is best to consume it within a few hours of preparation. Beyond that, the cheesecake's base may lose its desired texture, and the avocado could darken. To savor this delightful dish at its finest, enjoy it within the recommended storage time.
Advertisement:
NEXT: Pumpkin Cheesecake Recipe
Thanks for your SHARES!
Advertisement:
You May Also Like
Add a comment