People Can't Get Enough Of This Adorable Cat Living And Working At Home Depot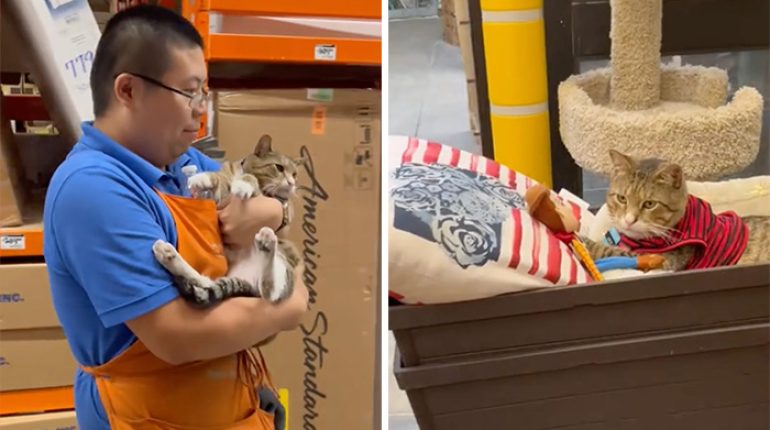 Posted September 18, 2023 by: Admin #Animals
Leo found his home and job at the Home Depot store in Mount Laurel, New Jersey, when the staff faced a rodent issue. In an effort to tackle the problem, they decided to adopt Leo from a local shelter, hoping he would lend them a helping paw.
Advertisement:
Before long, Leo showcased his dedication as a reliable employee, putting his best efforts into his work. Not only did he excel at catching pesky rodents, but he also took care of them discreetly, sparing both staff and customers from unpleasant sights. Who wouldn't nominate him for Employee of the Month?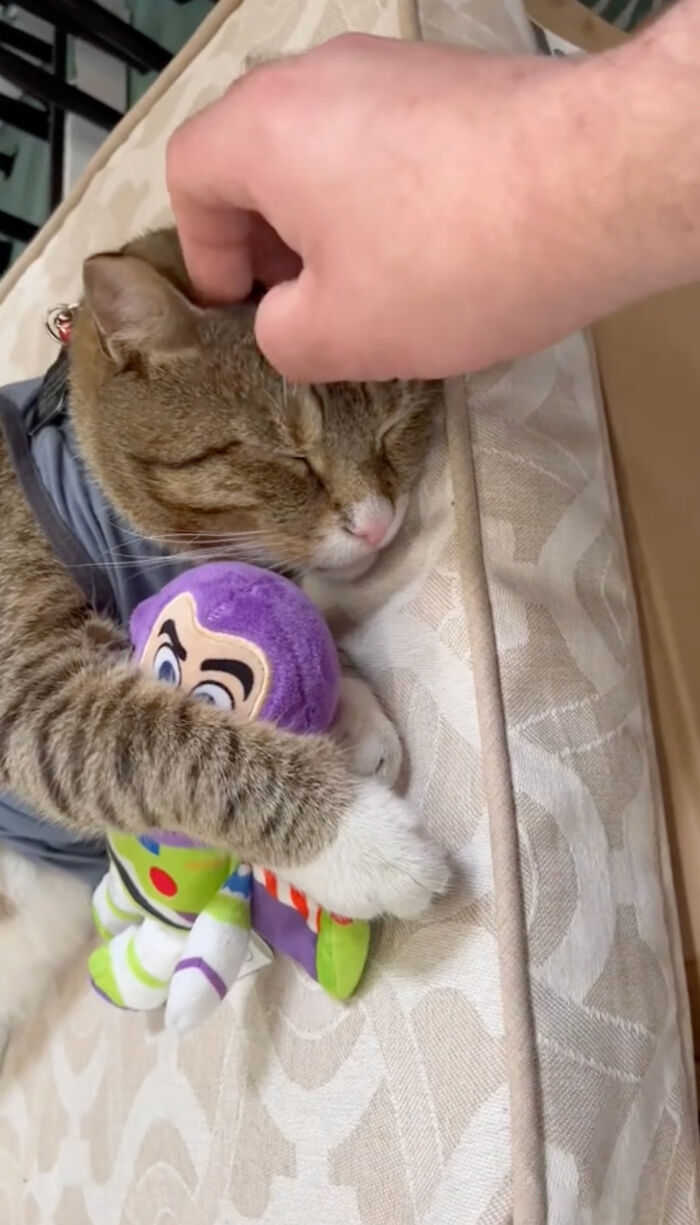 Leo quickly captured the hearts of customers, who often spent more time petting him than shopping for lightbulbs or paint. Many were enchanted by this self-assured feline, not to mention his stylish attire. In fact, some well-intentioned patrons even attempted to remove Leo's shirt, thinking they were helping him cool off. To prevent any wardrobe malfunctions, a sign was put up: 'Please do not take Leo's shirt off.'
Advertisement:
Initially, Leo had to wear the shirt to aid his recovery from a skin scratch. However, he looked so dashing in his outfit that the staff decided to make it a regular part of his attire.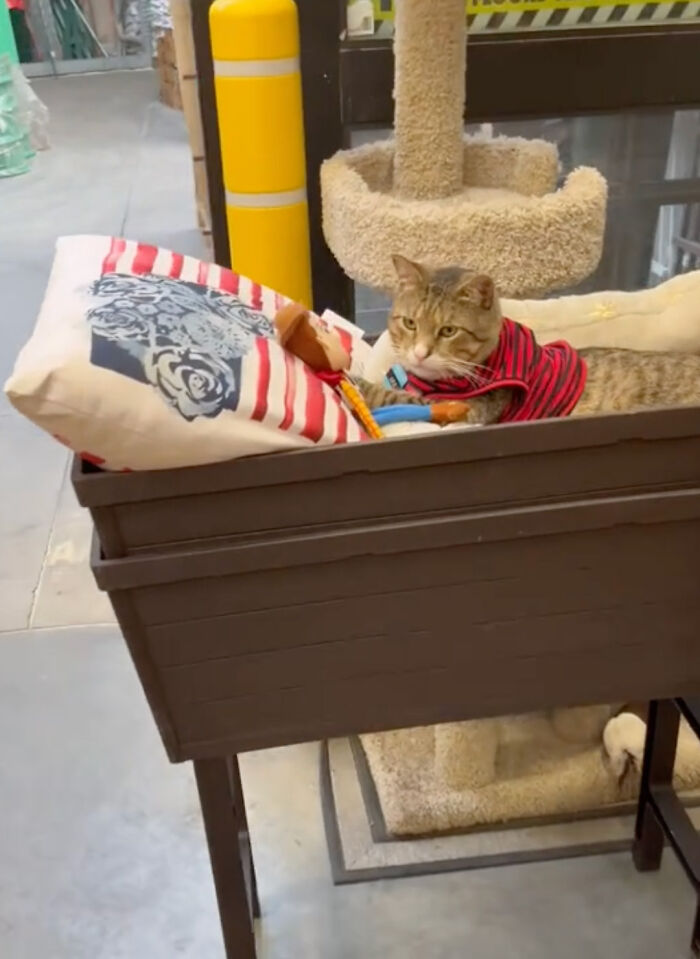 Leo was brought in by the store's staff to combat a rodent infestation, a job he took quite seriously. After an injury, he began wearing a shirt to help with the healing process. He looked so adorable in it that the employees decided to keep dressing him up.
Advertisement: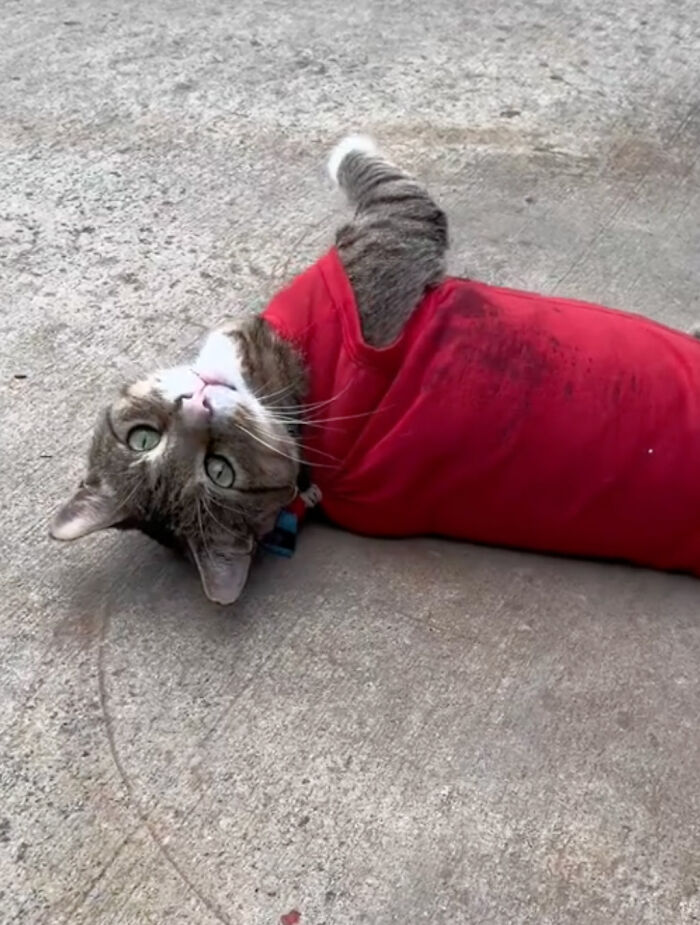 One day in June, Jeff Simpkins, a regular customer, visited the store to purchase supplies for his own cats, Will and Grace. It was during this visit that he met Leo, and being a cat lover, he couldn't resist learning more about the cat living in the store. He inquired about Leo's well-being, and an employee kindly showed him Leo's living quarters. As it turns out, Leo enjoys a life of luxury, complete with a fancy cat tree, plenty of treats, a clean restroom, and an abundance of attention from both staff and customers.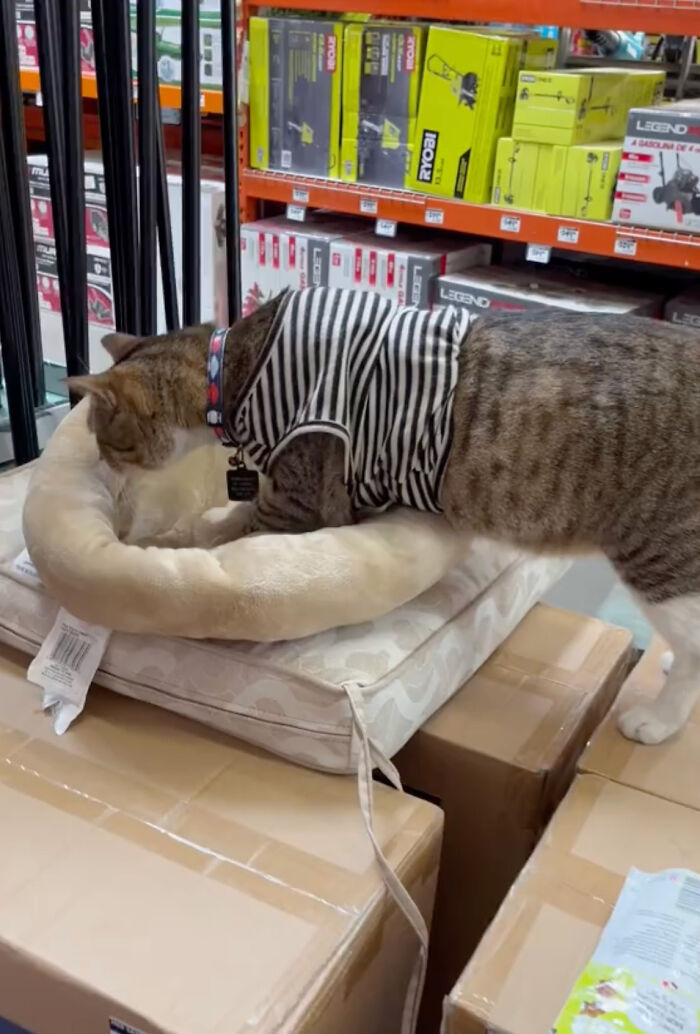 Advertisement:
From that point on, Jeff started visiting Leo regularly, and a heartwarming friendship blossomed. Jeff often brought along his own cat, Will, who also developed a fondness for Leo. Jeff began sharing TikTok videos about Leo and answering questions from intrigued viewers.
Some individuals were concerned about Leo's safety in the store, so Jeff posted a video where an employee explained that Leo sleeps in a climate-controlled gardening section. The store makes sure Leo is snug for the night before closing, which is arguably the highlight of any employee's shift.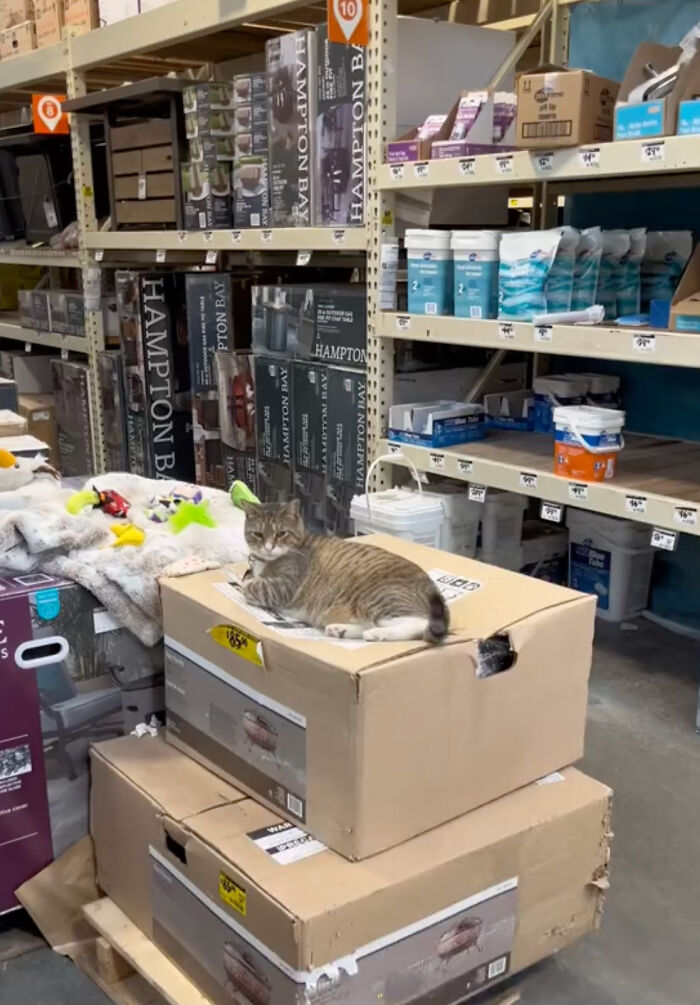 Soon, Jeff's TikTok videos featuring Leo gained immense popularity, amassing millions of views. These videos showcased Leo in various adorable poses, receiving affectionate pets and scratches, and even conducting inspections of the store's premises. One particularly heroic video depicted Leo rescuing customers from a mouse. Way to go, Leo!
Advertisement: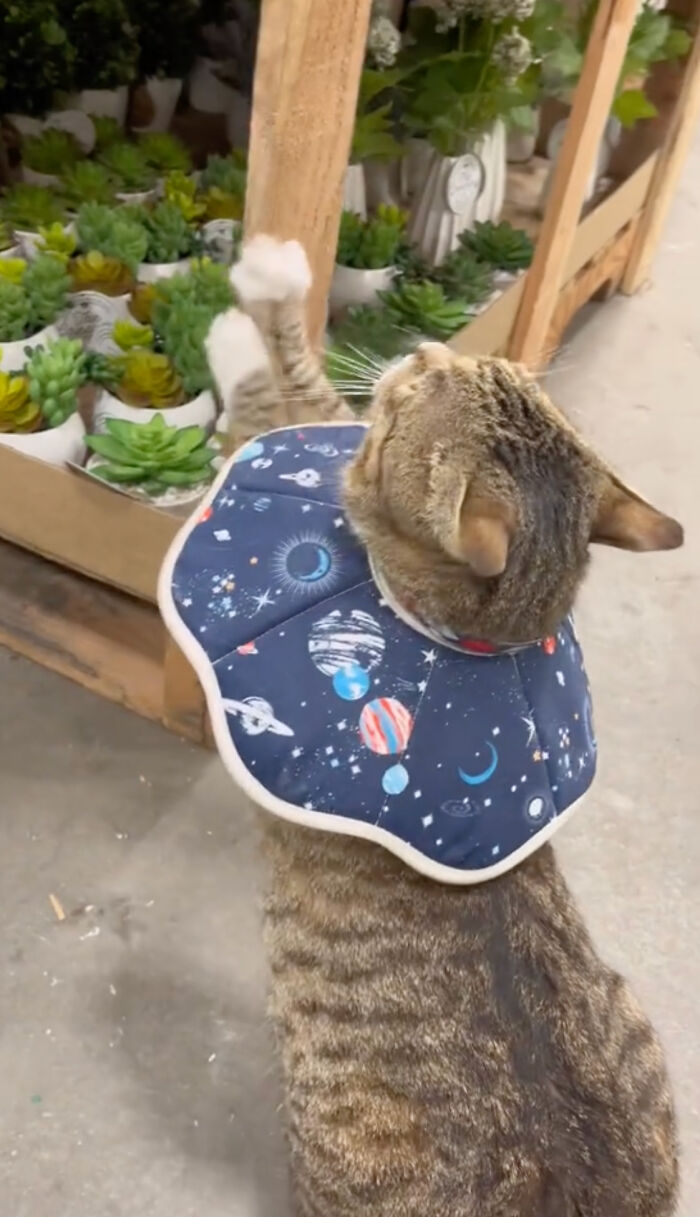 As Leo's fame grew, people began visiting the store specifically to meet him. They brought presents and treats, which Leo graciously accepted. However, it was soon realized that Leo needed to cut back on treats. Donna, a Home Depot employee and Leo's primary caretaker, affectionately described him as "a little bit 'chonky'" and decided it was time for a diet. At least Leo gets plenty of exercise running around the store!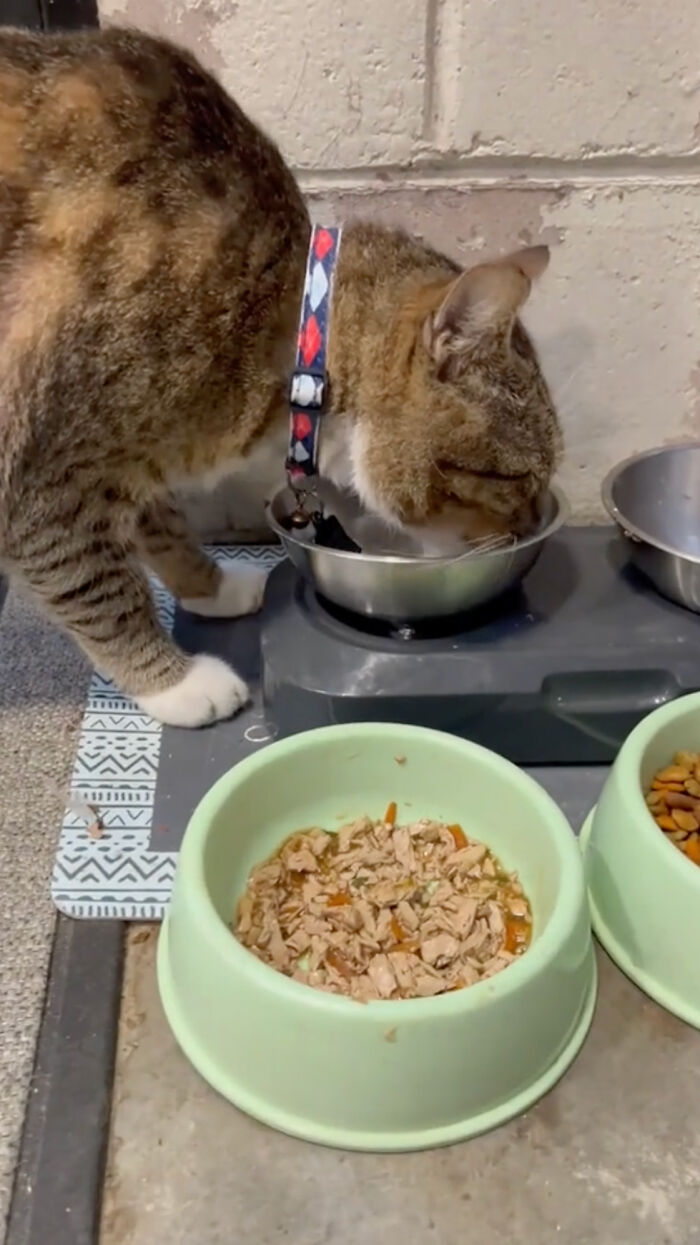 Advertisement:
Leo isn't just earning an honest living; he's also inadvertently breaking stereotypes about shelter cats. He's proving that shelters are home to adorable furry friends ready to lend a hand, whether it's tackling a mouse infestation or filling an empty place in someone's heart. Plus, who can resist the warmth of holding a soft, purring cat? Perhaps it's a sign to pay a visit to your local cat shelter?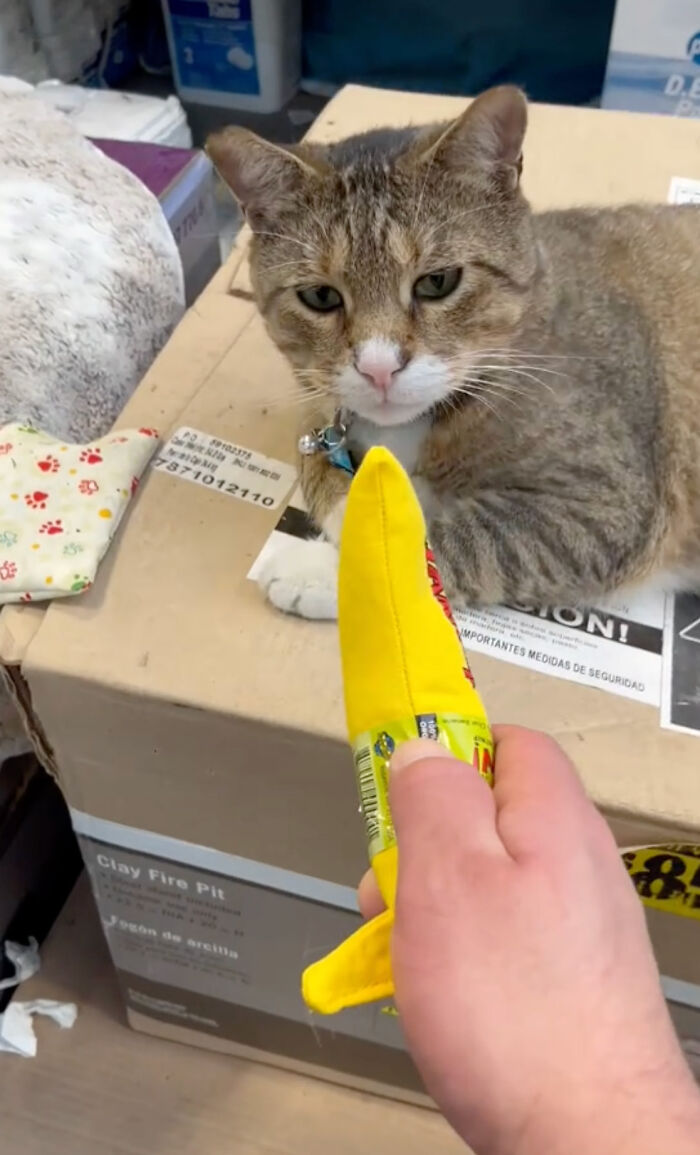 And Leo isn't the only feline employee at Home Depot. Stores in Chandler, Arizona, and Cherry Hill, New Jersey, also boast resident cats that enhance the shopping experience for countless customers. Nevertheless, Leo stands out as the best-dressed among them, thanks to the lovingly curated collection of funky shirts and outfits chosen by the store staff.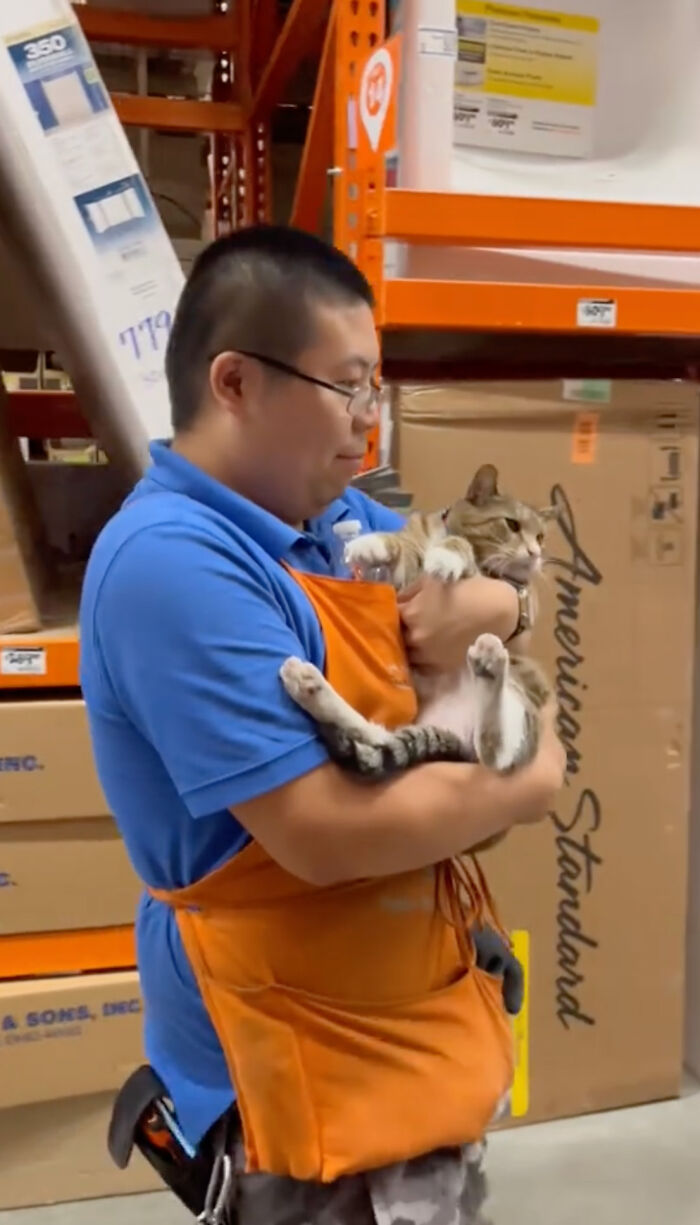 Advertisement:
In the end, adorable Leo embodies the unexpected joy we can find in everyday life. Even in the midst of mundane tasks like shopping for brushes and paint samples, Leo reminds us that delightful surprises are everywhere, and we might just have the chance to pet a fluffy cat during our errands. After all, owning a cat brings surprises every day.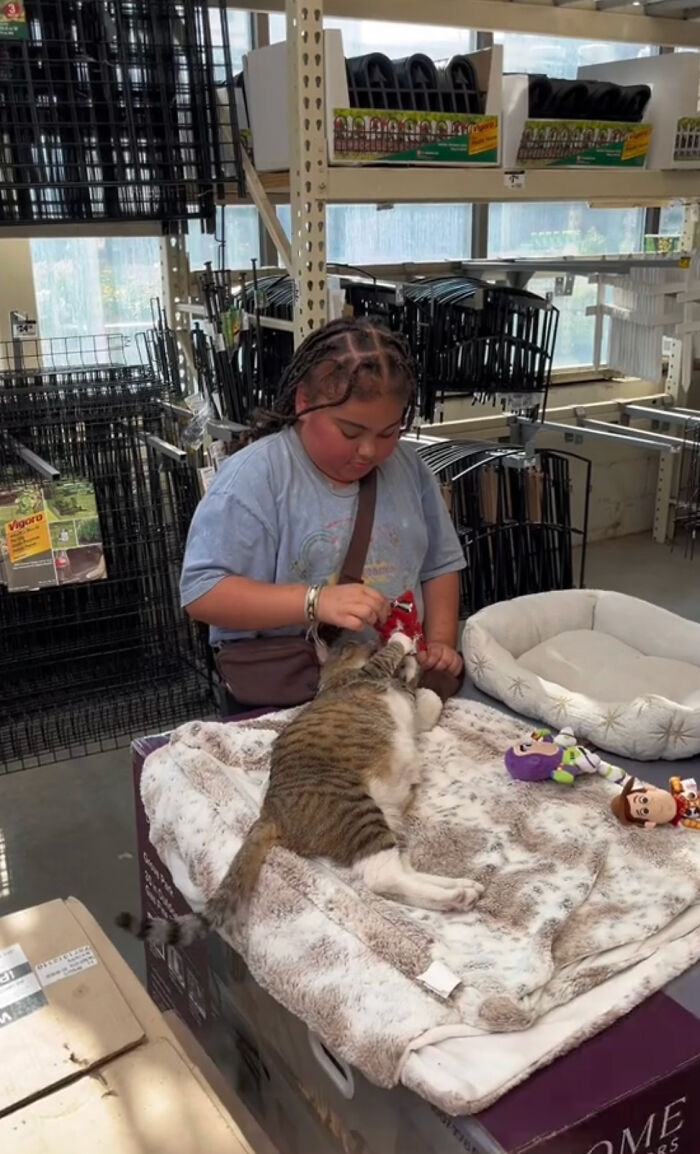 If you happen to be in the area, do drop by to visit Leo and snap a picture of him in one of his fashionable ensembles.
Advertisement:
NEXT: Billie Eilish's "Best Friend" Passes Away
Thanks for your SHARES!
Advertisement:
You May Also Like
Add a comment