Be the first to know what the 2022 Christmas decorations will look like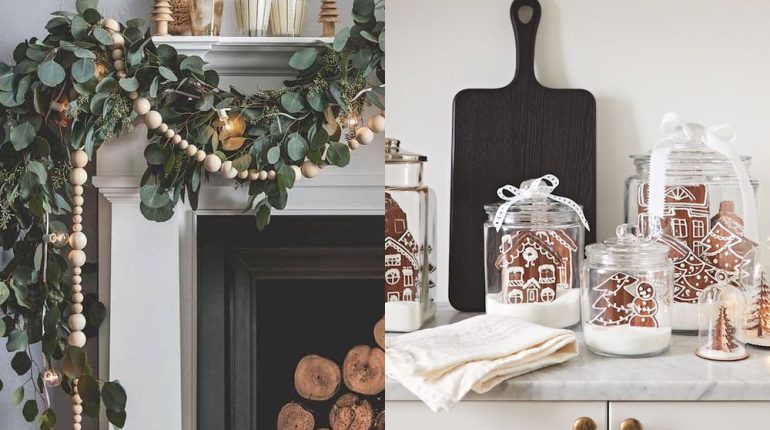 Posted November 11, 2022 by: Admin #Decoration
The year is coming to an end when you least expect it, and there are new plans for Christmas. Time to get out the tree, plates, and decorations and reinvent Christmas decorations. A sneak peek? The commitment to naturalness that prevails in interior design extends to Christmas decorations as well.
Advertisement:
GOLDEN REFLECTIONS
Because as much as simplicity and minimalism are a constant in today's decoration, Christmas is a magical time. That's why nothing like gold details shows that unique charm. They will make your living room shine brighter than ever!
BET FOR THE NATURAL
Natural fibers, paper decorations, transparent glass balls, plant details… The preference for everything that has to do with naturalness and sustainability is also a trend in Christmas decoration. Combine this suggestion with a fiber basket for the base of the tree and a basket for Santa to leave gifts.
FOR WHITE CHRISTMAS
White is one of the colors of Christmas. It transmits peace, purity, tranquility, and this year you will see a wide range of details and accessories in this color. Let yourself be inspired by this idea from Maisons du Monde and create a beautiful composition with candles and figurines in different Christmas shapes. Of course: everything is in white, although you can still add a portion of freshness and warmth with green brushstrokes.
Advertisement:
FIND A FAVORITE PLACE FOR YOUR CHRISTMAS CHAPLET
While the essential place for Christmas wreaths is the front door, there are so many more places they're perfect: on a window knob or upper keyhole, on a fireplace wall, on a bookcase shelf. , on the shelf of a brick headboard. The best thing is that this Christmas you will have at your disposal thousands of different models: large, small, with snow effect, with dry branches…
CHRISTMAS DECORATIONS IN THE BEDROOM
Many decoration companies invite us to play with textiles to decorate the house at Christmas. Within a year we will see blankets, tablecloths, pillows and bedding with traditional Christmas designs in classic colors such as red, green and white, but also more modern and fun.
SCANDINAVIAN INSPIRATION
You also have the option of opting for a Christmas decoration that is far removed from the themes and designs that have been the protagonists of your Christmas party so far. This year, Ikea's Christmas collection draws inspiration from Scandinavian folklore and crafts, like these figurines in the shape of Julbok, a traditional Swedish Christmas goat.
LED LIGHTS
What better way to brighten up those dark winter nights and spread a little holiday cheer than by filling your home with festive lights? This Christmas you will see many possibilities for indoor and outdoor decorative LED lighting: star displays, tree garlands, lanterns, table decorations, and even candles for soft, warm light!
Advertisement:
Next: Inspiring Blue and White Kitchen Ideas
READ IT!
Advertisement:
Thanks for your SHARES!
You May Also Like
Add a comment