Argentinian parents call their baby "COVID" causing controversy.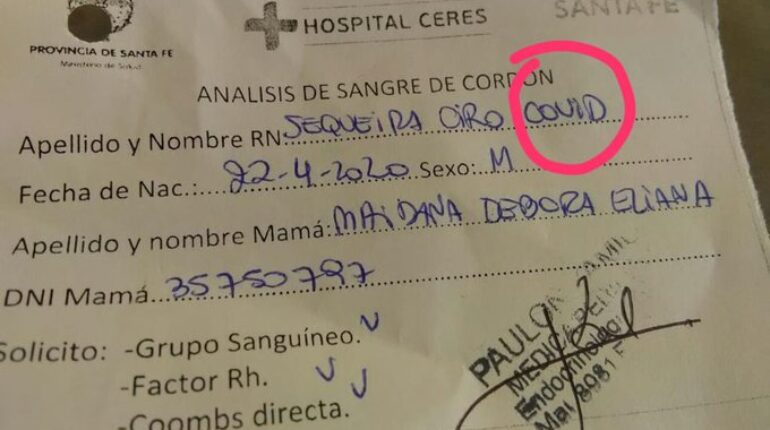 Posted August 19, 2020 by: Admin #Health
As the Coronavirus has caused the death of more than 770,000 people around the world, including Argentina, a country heavily impacted by the epidemic, more than 6,000 cases per day on average and whose citizens are very sensitive on this issue
Advertisement: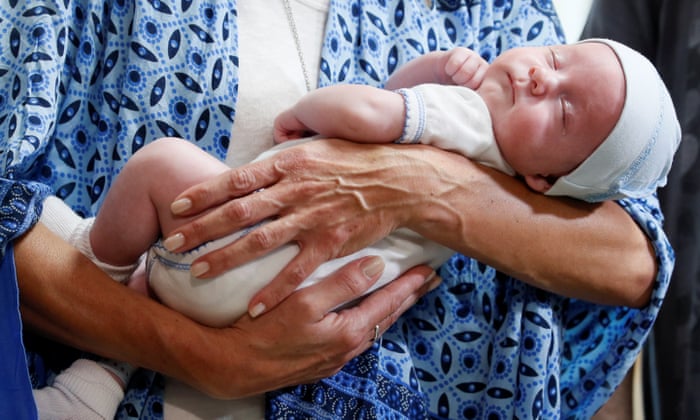 Argentinian young couple decided, last April, to name their baby "Ciro COVID". And since then, they have provoked a serious controversy…
When you are about to become parents and you don't know how to name your baby, you can think of naming her or him, Debora and Eduardo, but that's not the case for parents from Argentina, who decided to give "COVID" as a middle name to their baby.
Advertisement:
According to the couple, the name reflects the strength of their son, who was born under quite difficult circumstances. Ciro COVID was born at the end of April and weighing no more than 3.2 kg.
Alicia, the child's grandmother, justified…
Advertisement:
Continue reading on the next page: 2
Thanks for your SHARES!
Advertisement:
You May Also Like
Add a comment